April is Arab American month, which celebrates the achievements and contributions of Americans with Arab roots in various fields in the US such as civc engagement, business, law, technology, medicine, literature, and culture. It also serves as a time to increase awareness and prioritize key issues within the Arab American community. Historically, Arab Americans have faced prejudice countless times including destructive stereotyping, abuses of civil rights, and bullying that are fought against through public educational campaigns as well as policies that are deemed culturally competent.
Check out the Department of State's video below, offering a salute to Arab Americans!
Meanwhile, we've compiled a few Arab Americans that have cemented fundamental contributions in the US. From entertainment, to government positions, they've done it all. Scroll down and see for yourselves!
Hoda Kotb
Award-winning television anchor Hoda Kotb is an Egyptian-American born in Oklahoma, who is best known as the co-host of the nationally broadcasted television show called Today. "I'll get voicemails sometimes from people I don't know saying, 'We're so proud of you! We're Egyptian!' Kotb said, with pride of her Egyptian heritage.
Donna Shalala
Donna Shalala is the first Lebanese-American to hold a position in the US government cabinet. President Bill Clinton appointed her as the secretary for health and human services, a position she ambitiously maintained for eight years. She also served as President of the Clinton Foundation from 2015-2017, being a pivotal member of the presidential race. "The impact of Dr. Shalala's career both in academia and as a dedicated public servant will provide our students in the Health Management and Policy program an unparalleled educational experience," said Michael French, department chair and professor in the Health Management and Policy Department.
Sarah Elzeini
Hailing from Palestine, Elzeini's father moved from the Kingdom of Saudi Arabia to the US, and she is the founder and CEO of SMZ International, the DC-based global advisory firm. "My father took his entrepreneurial spirit, and I took his. I'd like to think we are contributing to the betterment of America, be that economically or politically," Elzeini said.
Farouk El Baz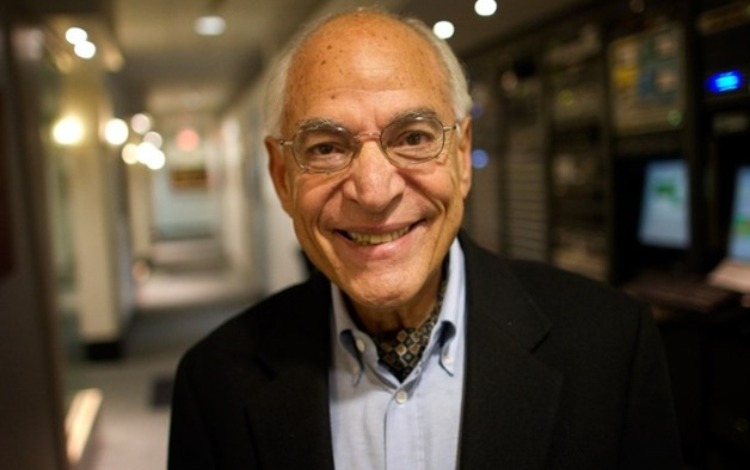 Egyptian-American scientist El Baz's roots and journey started back to Assiut, Egypt, and served as President Sadat's scientific advisor from 1978-81. He founded the Center for Earth and Planetary Studies at the National Museum of Atmospheric and Space at the Smithsonian Institution in Washington, DC. Dr. El Baz played a pivotal role for the Apollo mission where he served as the secretary for the Apollo landing board on the moon, and was responsible for leading the astronaut training team in general science, particularly in moon imaging. In addition, in 1975, he was selected in overseeing the experiments of space observation in the Apollo-Soyuz joint space flight project. He has won over 31 awards, including achievements in science, in NASA, and the Apollo Achievement Award.
Elias Zerhouni
Elias Zerhouni is an Algerian-American radiologist who served as the director of the NIH (National Institutes of Health) from 2002 until 2008, in which President George W. Bush specifically asked for him to be assigned for this position. His revolutionary invention of an MRI cardiac tagging technology would shape the field of medicine, as well as his contribution in image-directed replacement for methods regarding breast cancer diagnosis. In 1985 he worked as a consultant to the White House, as well as the World Health Organization (WHO) in 1988. From 2011-2018, Zerhouni would serve as the head of global research and development. Coming to the US with barely any English proficiency, Zerhouni quickly rose up the ranks, merging a bridge between the Arab world and the US.