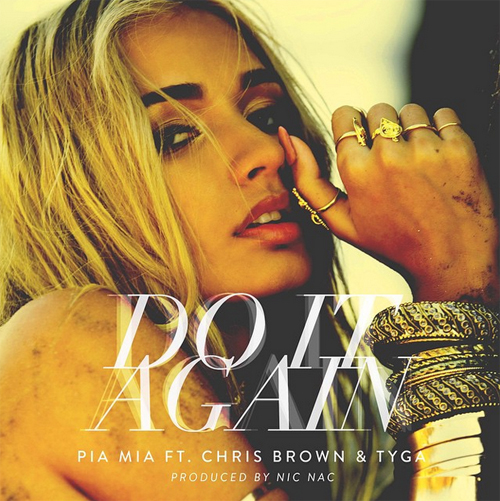 On a random day in 2008, I was listening to the radio when a Mark Ronson song I'd never heard before came on, and for some reason I knew all the words. I thought that it meant I was psychic, or at the very least, finally losing my mind. Of course it was neither (so far), it just turned out to be his version of Radiohead's "Just" which I had heard dozens of times when I was growing up and had for some reason forgotten.
This year, the same scenario seems to be popping up time and again — all these radio hits seem to be covers of or sampled from past successes. So I hate to break it to you, but you're not psychic, you're just a dedicated radio listener.
Let's start with an obvious one, last year's "Wicked Games" by Parra for Cuva, a cover of Chris Isaak's most famous single:
And here's another one that's been covered to death — Felix Jaehn's "Ain't Nobody", originally by Chaka Khan. The track has been covered by basically everyone, from George Michael to Mary J Blige, and this rendition may be completely unnecessary, but I have yet to hear a bad version of this track.
My personal favorite is Robin Schulz's "Sugar", a cover of Baby Bash's "Suga Suga", each a good song in its own right. Apparently, that rolling guitar riff is also sampled in turn from a Barry White song.
A close second is The Killers vocalist Brandon Flowers's latest solo single "I Can Change", which samples 1984 pop track "Smalltown Boy" by Bronski Beat. If you're too young to remember "Smalltown Boy", it might also sound familiar because the same song was sampled in 2006's September dance favorite "Cry for You".
And 18-year-old Pia Mia's hit single "Do It Again" featuring Chris Brown and Tyga sounds familiar for a reason — it's a remake of J Boog's chilled out "Let's Do It Again". There are also obvious similarities between the videos, but then again, frolicking on a beach is a pretty common music video theme.
WE SAID THIS: Don't miss For the Record: All About The Weeknd's 'Beauty Behind the Madness'.