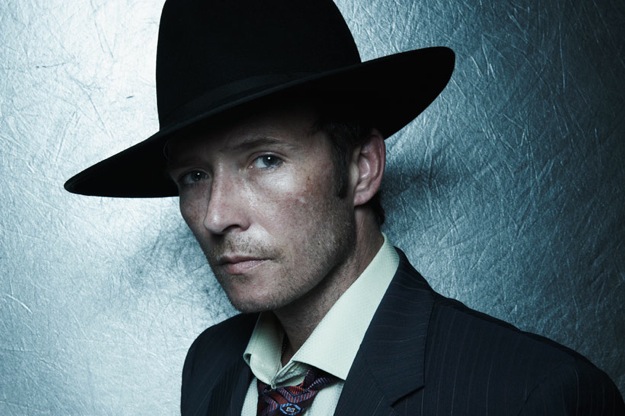 Scott Weiland, vocalist for Stone Temple Pilots and Velvet Revolver, passed away in his sleep this week on a tour bus in Minnesota, while on tour with his current band Scott Weiland & the Wildabouts.
Weiland formed his first band Mighty Joe Young in his teens, and the members later changed their name to Stone Temple Pilots because they preferred the initials STP. Their 1992 debut album Core was slammed by critics but well received by fans – the band was voted "Worst New Band"  by Rolling Stone critics, and "Best New Band" by its readers in the same year. They also won the MTV Video Music Award for Best New Artist in 1993, as well as a Grammy Award for "Plush" in 1994.
The album also includes hit singles "Sex Type Thing" and "Creep", as well as "Wicked Garden", which made it onto the charts despite not being officially released as a single.
In 1994, STP released their sophomore album Purple, which included singles such as "Big Empty", "Vasoline" and "Interstate Love Song".
The band released three more albums before disbanding in 2002, then getting back together a few years later and releasing their self-titled album in 2010. In 2013, Stone Temple Pilots fired Weiland and brought Linkin Park's Chester Bennington on as vocalist.
During his time away from STP, Weiland formed his other band Velvet Revolver with Guns N Roses members Slash, Duff McKagan and Matt Sorum. The band enjoyed some success, winning a Grammy for their first single "Slither" and a Radio Music Award nomination for second single "Fall to Pieces".

Scott Weiland also released an album of cover songs in 2011, as well as four solo albums, the latest of which is Blaster, which was released earlier this year under band name Scott Weiland & the Wildabouts.
Despite his songwriting skills and obvious vocal talent, Weiland was known as a difficult artist to work with. He struggled with bipolar disorder and battled drug addiction for most of his career.
His former Stone Temple Pilots bandmates recently shared an open letter which starts: "Dear Scott, Let us start by saying thank you for sharing your life with us. Together we crafted a legacy of music that has given so many people happiness and great memories."
From a fan who has shared in that happiness and great memories, thank you Scott Weiland, and rest in peace.
WE SAID THIS: RIP, Scott Weiland.