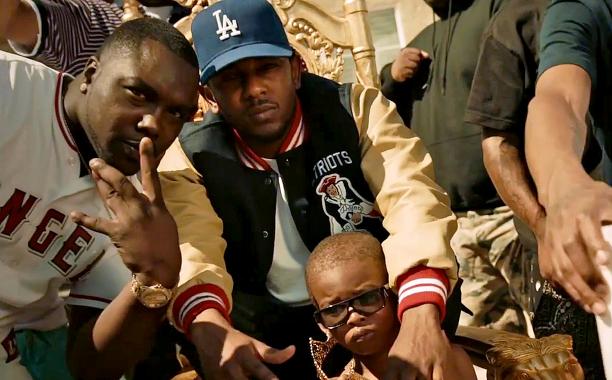 Kendrick Lamar has just debuted the music video for "King Kunta", the first since the release of new album To Pimp a Butterfly, and the third single from the album. The clip is a tribute to his hometown Compton, and has too many cultural and political references to list here:
And Madonna has just released her apocalyptic video for new single "Ghosttown", with Empire star Terrence Howard joining her as presumably the last man on earth for some slick moves. The video is her comment on widespread intolerance, which she says will lead to the destruction of humanity. The single is her second off latest album Rebel Heart.
System of a Down are commemorating the 100th anniversary of the Armenian genocide with a "Wake Up the Souls" tour that includes their first performance in Armenia on April 23rd. The band, the members of which are all of Armenian descent, are raising awareness of the tragedy and encouraging governments worldwide to officially recognize it. The band's website also features a heat map showing the countries that already have. The show will be free and may be livestreamed so that people all over the world can tune in.
The first trailer for the Amy Winehouse documentary is here and it might just break your heart all over again. It features snippets from home videos and the late musician talking about why she got into music and the strife that she predicted fame would cause. Winehouse passed away four years ago at the age of 27.
The XX's Jamie XX and Romy Madley Croft have teamed up once again for new track "Loud Places", which is weirdly both somber and uplifting, and features a positively Florence-ian intro. Check out the clip here:
WE SAID THIS: Don't miss For the Record Spring Playlist: Songs to Warm the Soul