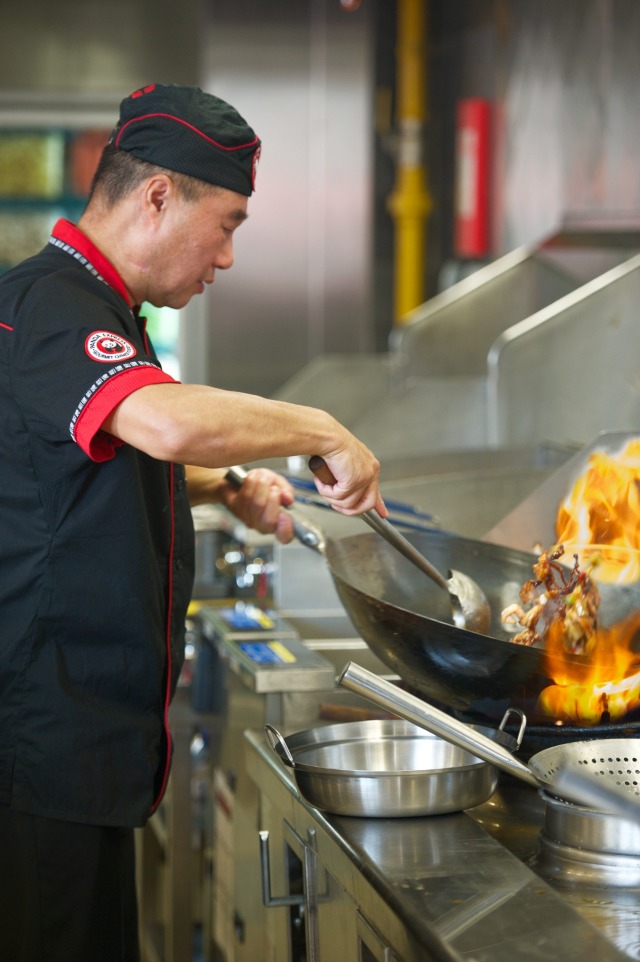 If you've seen a chunky Panda walking along Sheikh Zayed Road or hugging random people at Kite Beach, you'll know that one of America's first and favourite Chinese restaurants is coming to town. When I found out that Panda Express was opening in Dubai, I thought it would be an exciting addition to the city's vibrant culinary scene, so I decided to check it out.
I brought the kids Tamara and Hannah to their first branch in Al Ghurair. When we arrived, we were immediately greeted by their friendly staff. Coloring materials were ready on our table, including activity placemats that featured games such as Look for the Panda, Help Panda Get Out of the Maze, Sudoku and more.
A few minutes after, Panda arrived! Tamara was quick to note that there was a person inside the mascot, but the little one believed it was real.
The kids were also enthused to get their face painted. Tamara wanted to be a panda and Hannah a cattie (she adores cats even if she doesn't own one yet). The two loved it and throughout our visit kept asking me if they still got their lipstick on or if they could go back for a retouch!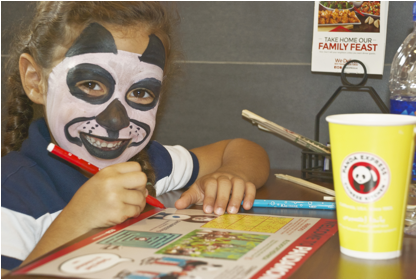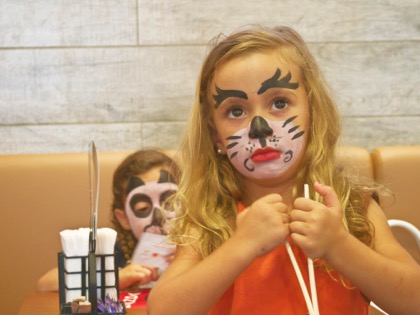 The food tasting part was the one I anticipated the most. They creatively put together a game where we had to try a little bit of all the mains, guess and write down what we thought they were called. The kids enjoyed the tasty dishes. Their favourites were Beijing Beef and the Grilled Teriyaki Chicken.
It would be hard for me to pick one, but the Orange Chicken and Black Pearl Shrimp definitely stood out. Like an exam, our papers were collected and checked after the game and I got a perfect score! Well, to be honest, I've tasted some of them before in the U.S., but must admit had difficulties figuring out what the rest were!
Our chopsticks skills were also tested when we were asked to transfer rice from bowl A to B. I didn't expect to win, but I did! So Scoop Empire is giving away this meal voucher I got for two to the first lucky reader who shares this post on Facebook with a caption "Panda arrives in Dubai" and tagging Scoop Empire and Panda Express UAE!
Panda Express is open daily from 11:00am to 1:00am. It is launching a second branch at The Walk, JBR this year and rolling out a total of 100 stores across the GCC by 2020.

WE SAID THIS: Hurry up and share to get the voucher for two!