Every girl knows that there are some stables to incorporate in her wardrobe, like the LBD, the nude pumps, and the black flats. While basics serve you very well on daily basis, you need to step away from boring predictable. With that being said, here are five underestimated and uncommon stables to incorporate into your wardrobe.
Statement Belt  

Belts are always underestimated and left out. They are the deal breakers and they can take your whole outfit to the high-end looking level if you do it right. Get yourself a very good quality statement belt that is impressive to accentuate your waist, and give definition to any shirt you wear.
The Boyfriend Blazer 
 
The good old fitted blazer is a very well known basic, but it only fits if you are going to a specific event, even by pairing it down with heels and a blouse. However, this boxy and casual fitting is the perfect tweak on the idea of the blazer. It has some elegance with the loose and casual fit that will fit with sneakers, flats, and any kind of attire.
Bright-Colored Bag 

Red, Pink, Yellow, you name it. You have to put your hands on one colorful bag that will instantly add fun to any plain outfit you have. You can get away with the many mornings of waking up late by just throwing a white shirt, jeans, and a bright bag. You will instantly look like you put a lot of thought into your outfits.
Gold/Silver heels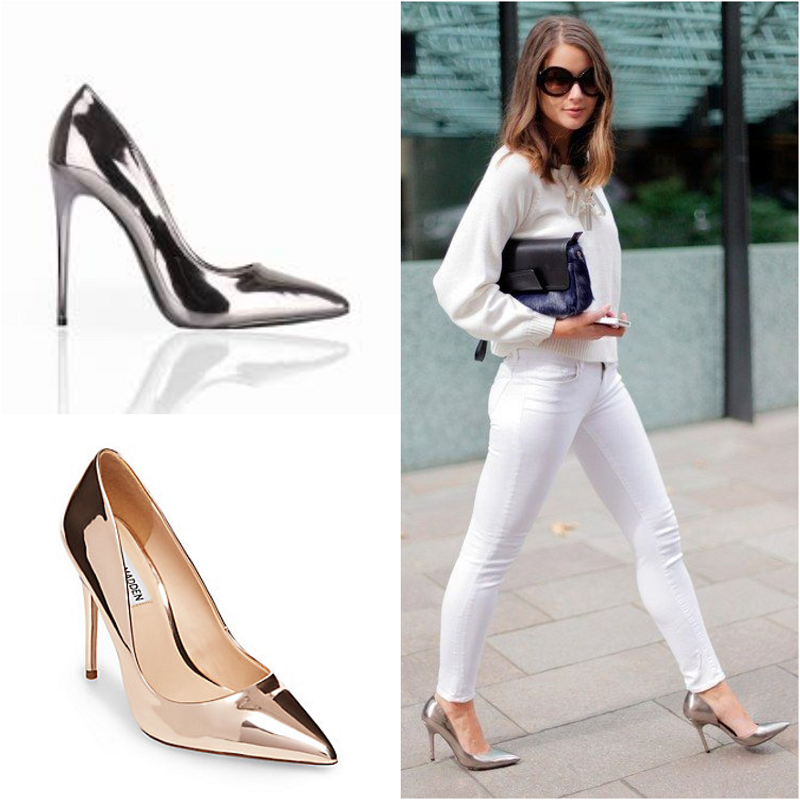 Enough with the nude, and black heels. It's all about metallics now. Instead of just wearing black heels on every outfit you have, step a bit further and go for silver or rose gold. It will add a feminine touch to your whole outfit and will instantly grab everyone's attention.
Peplum shirt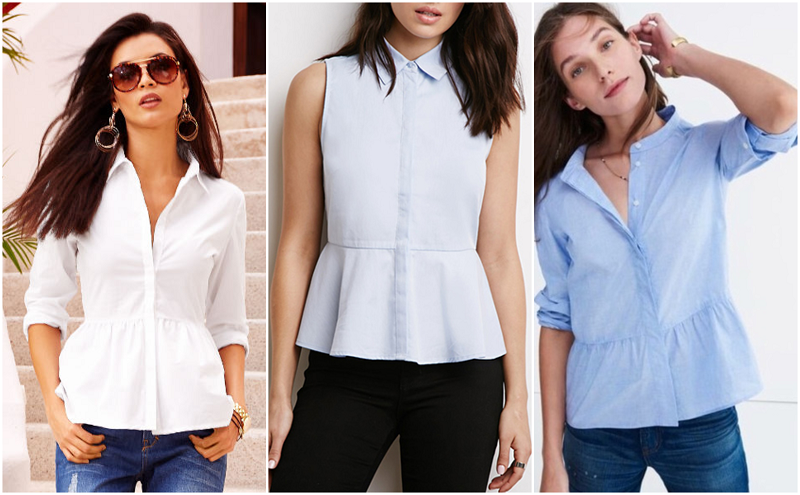 Instead of buying the basic same white shirt, that you already have 3 of in your wardrobe. Opt for a peplum shirt that will complement your body and give you an extra edge. The effort is done for you when it comes to peplum, you don't need to layer or add accessories, the design does it all for you.
WE SAID THIS: Because you can have anything you want in life if you dress for it!