Finding the Perfect Gift Should No Longer Be a Problem
6

Dinning
Gourmet is not just a prime grocery shopping experience. Did you know they have the cutest gift hampers?
This is simply home to the best smoked meat in the UAE. Beef, chicken, lamb, turkey, you name it. So if you're planning for a surprise dinner for your husband, he'll love it. No, not the dinner, but the food!
Because real bars are those that serve food; especially if in proper portions. A foodie would highly appreciate a discount card on his birthday.
If sushi's your friend's calling, take him/her to Kazoku. They'll thank you later.
A discount card at a restaurant is a thoughtful gift, especially if you're friend is not a traditional person who's looking for a creative culinary experience. Izakaya offers a one of a kind fusion between Japanese and Peruvian cuisines they'll never find elsewhere.
This place will make you literally fall in love with Egyptian cuisine. Not just because it's authentic, but look at how they serve it! If there's any true definition of food porn, it's definitely Mastaba. So if you're foreign friends are here for a vacation, then you won't regret this decent dinner invitation.
Did I mention that Zooba's fool sandwich is the biggest in the country? Surprise your co-workers on a long day at the office. Who knows, you might end up getting a promotion!
This place offers you the Nile's best cruising/dining experience in C-town. Seems like a perfect place for date night.
While most restaurants focus on Italian, American and Asian cuisines, Mezcal is one of the very few places that serve South American cuisine; proper South American cuisine. So maybe your friend who quit his job to become a full-time nomad, would love a surprise birthday gathering over there to reminisce about their trip to Cancun last summer.
Who doesn't love bars with live music? LIVE MUSIC! Yep, you guess it right. That's where you should take your best friend out for his birthday this year.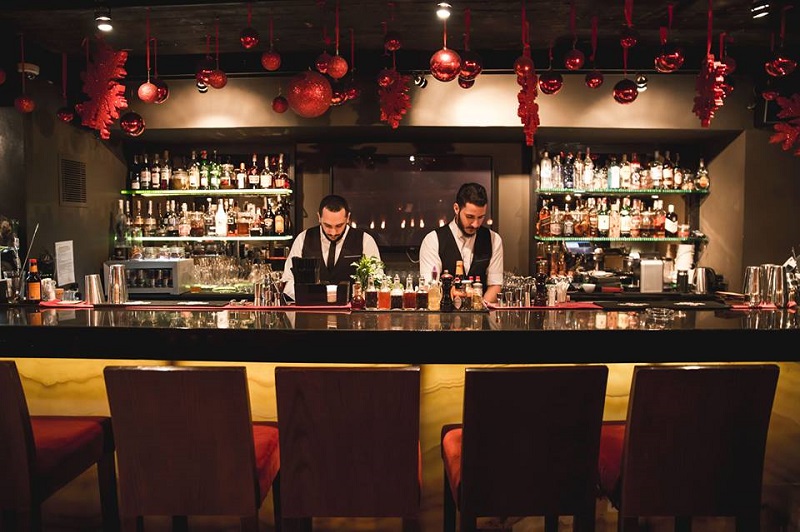 This place maybe offers premium food, but the amount of love put into this place and the story behind it is what truly makes it so special. That's why it's where you should take your girlfriend on date night.
For a friends' night out, this place's fun and cozy atmosphere is just perfect for the social butterflies.
WE SAID THIS: You're welcome!