Finding the Perfect Gift Should No Longer Be a Problem
Intro
Finding the perfect gift for your loved ones could be a hassle most of the times. Whether it's a birthday gift, a wedding gift, or something for your anniversary, you'll always have some confusion when coming up with an idea. This shouldn't be a problem anymore, because we've compiled this long, but worth the read, list of all the top brands under different categories in Egypt and the UAE. If you carefully follow this guideline, then finding the suitable gift shouldn't be a problem this year.
Home
If your crazy best friend is getting married, then they need an unusual wedding gift. Ehem offers  the most innovative and unconventional light fixtures the newly weds could decorate their new home with. When plumbing meets style, this is the result.
If your friend's home still needs some color, this vibrant store is your place to go. There's a variety of home accessories that would complement the new furniture.
Who wouldn't love a surprise bean bag? The number one bean bag manufacturers in Egypt; they have the fluffiest and most innovative designs. They have bean bags for everyone and can fit anywhere; for new homes, for summer getaways, for kids, and even for dogs.
Your friend here is a dedicated yogi? Maison Marie's variety of scented candles will let her live the relaxing experience at home. These will also come in handy for your surprise dinner date, Valentine's day is just around the corner!
Online Shopping
Online shopping has never been easier with such a wide variety of products. Jumia is basically your genie in a bottle, it offers everything your loved ones would dream of. You'll find something for everyone; if they're tech lovers, fashionistas, new mommies, etc.
What's better than waking up to a birthday gift on your doorstep? Lucky GCC residents get to have orders delivered to their homes FOR FREE!
Fashion
If your friend here is a fashion guru who just wouldn't settle for the mainstream Michael Kors, then you're lucky to have one of the world's finest luxury brands at your fingertips? Okhtein doesn't just offer premium quality purses, but the brand has a cultural provenance as well. Hence, standing out is a sure thing you could guarantee for her.
This is also another perfect option to those who love to make a statement. Amr Saad offers very unique and outlandish eye wear designs for both him and her.
As for your trendy friends with the cool specs; or shades, then they could still shine bright if you get them Buy Bouji's very special cords.
Via Zee Brand
This is the perfect gift for the girls who prefer a mix of fashion and comfort.
If you're thinking of an anniversary/valentine's gift for your wifey, then this luxury brand's lingerie is all what you're looking for.
Leisure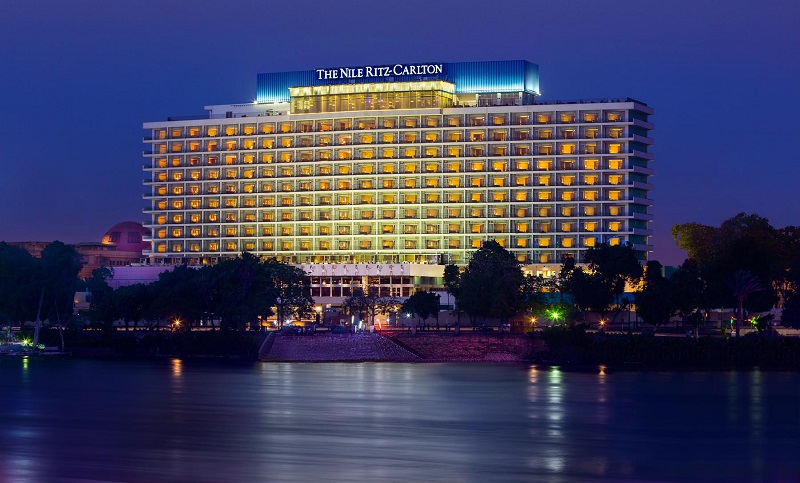 Via Nile Ritz-Carlton
The Ritz Carlton is heaven on Earth with all its branches around the world. Imagine having this heavenly getaway in the heart of Cairo? That would be perfect for an anniversary getaway.
El Fayoum is one of Egypt's hidden gems known for its peace and tranquility. Byoum's the first luxurious real estate destination that gives you the opportunity to enjoy this paradise. It's another option if you want to spend some quality time with your loved one.
This small, yet wonderful hotel brings the Upper Egyptian vibes to the heart of the Red Sea in Gouna. You can go on an online 360 virtual tour and see for yourselves. Taking your sibling on a surprise vacation there would definitely be a great idea.
Fayoum strikes again with this paradise in the heart of another paradise. Lazib Inn is the perfect choice if you're looking for relaxation on your anniversary, that's the perfect getaway.
Planet Spa's portfolio ranges from top luxury spas to budget spa boutiques, enabling them to meet the needs of all kinds of customers. Time for some surprise quality time with your mama? She'll definitely love this.
This paradise on Earth is the perfect wedding gift for your wife. In case you're thinking of throwing her your dream wedding in Gouna, this lavish mansion has everything you would wish for for a pre-honeymoon getaway. An on-site spa, a private beach, and super luxurious rooms, and the best thing about it is that you can even have the wedding there.
On the other side if your getaway involves Dubai, then this is your place to go. Your other half would definitely enjoy their rooftop pools.
Nile cruises are either really bad or really good, there's no grey when it comes to that. That's why choosing the right cruise is a pretty risky decision. Nile Exploration though is a guaranteed option as it's an award winning entity with a long history, and your traveler buddy would love it!
Dinning
Gourmet is not just a prime grocery shopping experience. Did you know they have the cutest gift hampers?
This is simply home to the best smoked meat in the UAE. Beef, chicken, lamb, turkey, you name it. So if you're planning for a surprise dinner for your husband, he'll love it. No, not the dinner, but the food!
Because real bars are those that serve food; especially if in proper portions. A foodie would highly appreciate a discount card on his birthday.
If sushi's your friend's calling, take him/her to Kazoku. They'll thank you later.
A discount card at a restaurant is a thoughtful gift, especially if you're friend is not a traditional person who's looking for a creative culinary experience. Izakaya offers a one of a kind fusion between Japanese and Peruvian cuisines they'll never find elsewhere.
This place will make you literally fall in love with Egyptian cuisine. Not just because it's authentic, but look at how they serve it! If there's any true definition of food porn, it's definitely Mastaba. So if you're foreign friends are here for a vacation, then you won't regret this decent dinner invitation.
Did I mention that Zooba's fool sandwich is the biggest in the country? Surprise your co-workers on a long day at the office. Who knows, you might end up getting a promotion!
This place offers you the Nile's best cruising/dining experience in C-town. Seems like a perfect place for date night.
While most restaurants focus on Italian, American and Asian cuisines, Mezcal is one of the very few places that serve South American cuisine; proper South American cuisine. So maybe your friend who quit his job to become a full-time nomad, would love a surprise birthday gathering over there to reminisce about their trip to Cancun last summer.
Who doesn't love bars with live music? LIVE MUSIC! Yep, you guess it right. That's where you should take your best friend out for his birthday this year.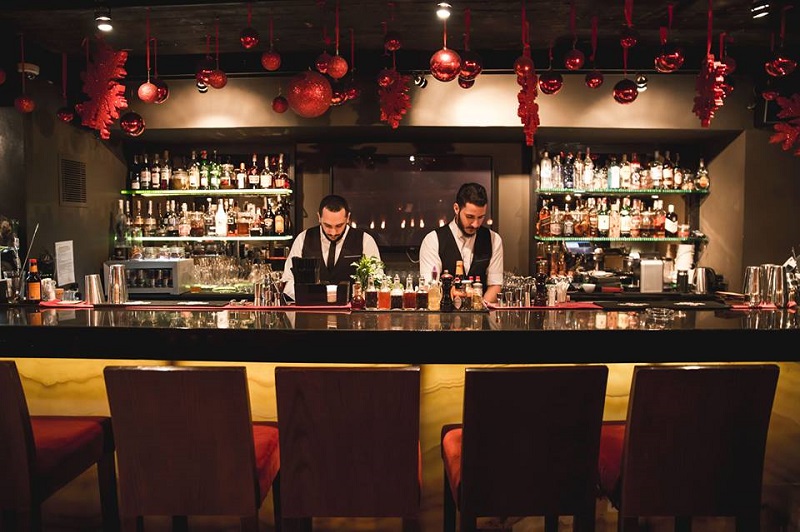 This place maybe offers premium food, but the amount of love put into this place and the story behind it is what truly makes it so special. That's why it's where you should take your girlfriend on date night.
For a friends' night out, this place's fun and cozy atmosphere is just perfect for the social butterflies.
WE SAID THIS: You're welcome!