Etisalat Misr was awarded the Top Employers Egypt Certification 2020 in the telecommunications industry after a comprehensive analysis of the organization's employee conditions and work environment.
With a people-centric approach, and given the numerous services it provides, the company believes that its employees are the main reason behind its success.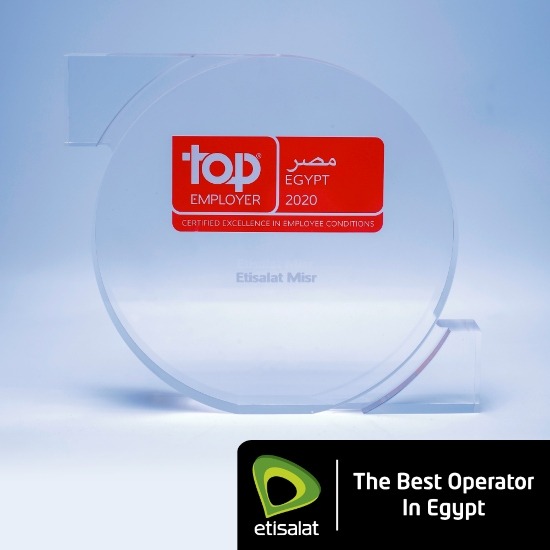 Human resources or, in other words, people, are Etisalat Misr's top priority. As one of the largest investors operating in Egypt, Etisalat Misr focuses on its human capabilities and invests in their skills, knowledge, development, and growth.
Etisalat Misr, who was the first to introduce 4G services to its customers, constantly works on improving its network and offers premium services to its customers, locally and internationally.
Etisalat Misr began its operations in May 2007, providing exceptional employee conditions, nurturing and developing talents, and demonstrating its leadership in human resources. The company strives to develop its employees, optimize its employment practices, and rank first in the Egyptian telecom market.
WE SAID THIS: Tell us your thoughts in the comments below!