Weightlifting is a remarkable sport that requires tremendous physical and mental aptitude. It is not a simple sport to master, since it necessitates lengthy hours of practice as well as a particular diet that requires discipline and devotion.
In recent years, Arab women have become more involved in weightlifting, proving themselves to be talented athletes. With each new tournament, Arab females always return bearing medals. These women don't just participate for the sake of participating; they set new world records and win medals.
So, who or what is it that stigmatizes Arab women's participation in sports that show off their strength? Is our thinking influenced by gender norms, or is this something that others could consider 'culturally inappropriate'?
The answers to these issues lie in how we view women in sports and how gender norms play a role in this mindset. Cultural stereotypes of women push people to erroneously think that females could not participate in sports that require a great deal of physical power or muscle development. However, this outdated concept is changing as we see more women competing in sports like UFC, boxing, Muay Thai, etc. that are extremely physical. As a result, thinking about women from this perspective should be renounced. Gender norms are obsolete, and the barriers that society implanted to limit women have been dismantled because women are capable of more than anybody else thinks.
Weightlifting has long been a male-dominated sport, and even when women began to join, few Arabs were competing. However, as more Arab women become weightlifters and win major titles and global records, this is no longer the case. There are many examples of Arab women weightlifters who are defying the stereotype.
Neama Said has just won three medals in Tashkent, the capital of Uzbekistan, which hosted the Men's and Women's weightlifting Championships from the 7th to the 17th of December. Said won Egypt's first medal in the under 67 kg weight category.
Mahassen Hala Fattouh is another famous Lebanese female weightlifter who made history in Tokyo by being the first woman to represent her country at the games. In the women's 76kg division, she achieved a new national record for Lebanon. Her achievement cemented her status among the world's greatest lifters while also creating new ground for women in Lebanon and the Middle East in the sport.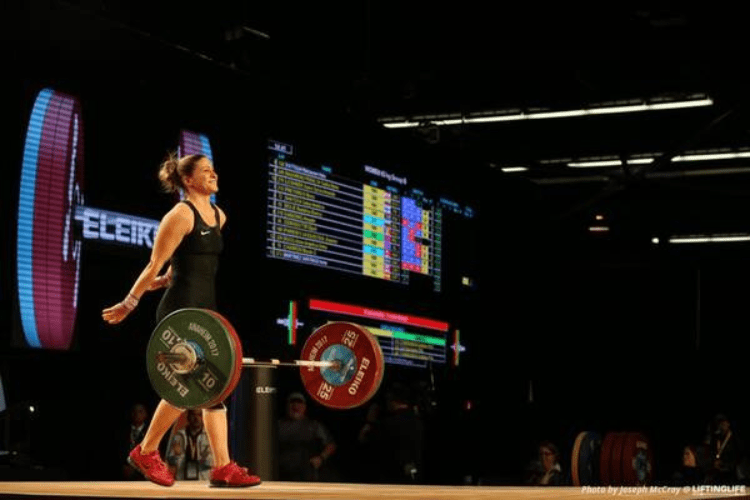 Sara Ahmed, the great Egyptian weightlifter, made history at the 2016 Olympic Games in Rio, finishing third in the 69kg finals to claim Egypt's first medal at the Games. That day, she won the bronze medal and made history!
It is apparent that Arab women are more than capable of competing in weightlifting and leaving a legacy that will inspire and motivate girls and women all over the world to pursue their dreams and become athletes who will represent their countries.
WE SAID THIS: Women are super-humans who can accomplish anything!