Four Seasons Resort Sharm El Sheikh ventures into a visionary expansion program. At the beginning of 2022, the Sharm El Sheikh beach resort will be transformed into a superb destination of year-round sunshine. The expansion's new offerings include more accommodations, pools, dining options, a new fitness facility, a huge convention center, and access to the Red Sea's best diving and snorkeling destinations! Spread out resembling an Arabian sanctuary, the resort is embellished with more than 3,000 palm trees. It's where people can revel in picturesque mountains and luxury aesthetics. Here at Four Seasons Resort Sharm El Sheikh, the Red Sea meets greenery meets elegant accommodations.
The 2022 expansion plans include doubling the space; there will be 169 rooms and 146 deluxe suites and chalets, and a lavish new beachfront Palace suite. With that many new accommodations, there's enough room to showcase the sleek modern interior décor. Additionally, there are 9 multi-bedroom residence-style suites, offering the largest collection of suites in the destination. Every room or suite will be packed with state-of-the-art technology, overlooking the Red Sea.
Grandeur and activities
Time spent at the resort is a mix of relaxation, luxury, and activities, be it on land or even in the sea. Visitors can relax and enjoy a variety of culinary options, from pan-Asian, Lebanese, Mediterranean, Latin American to much more. With five new dining outlets, a total of 12 unique food and beverage options, a poolside restaurant, and a wellness-inspired beach bar, a good time is guaranteed. Whenever you feel like treating yourself to an extravagant experience, head to the spa and enjoy the facilities of 12 treatment rooms.
Opening many doors for leisure, the expansion plans offer many new activities. Now there are a number of water activities: private yachts, dolphin cruises, snorkeling, and the new and only beachside PADI dive center with access to 76 dive sites. The beach would never feel the same after visiting this destination! In addition to the pre-existing three swimming pools, there are two new outdoor ones, a number of ensuite private pools, and a private beach by the Red Sea. This makes private time spent with family or friends attainable. On the other hand, for on-land physical activities, there's a new two-story fitness center, where you can exercise indoors or outdoors. However, for sports lovers, there are four tennis courts, as well as an indoor squash court.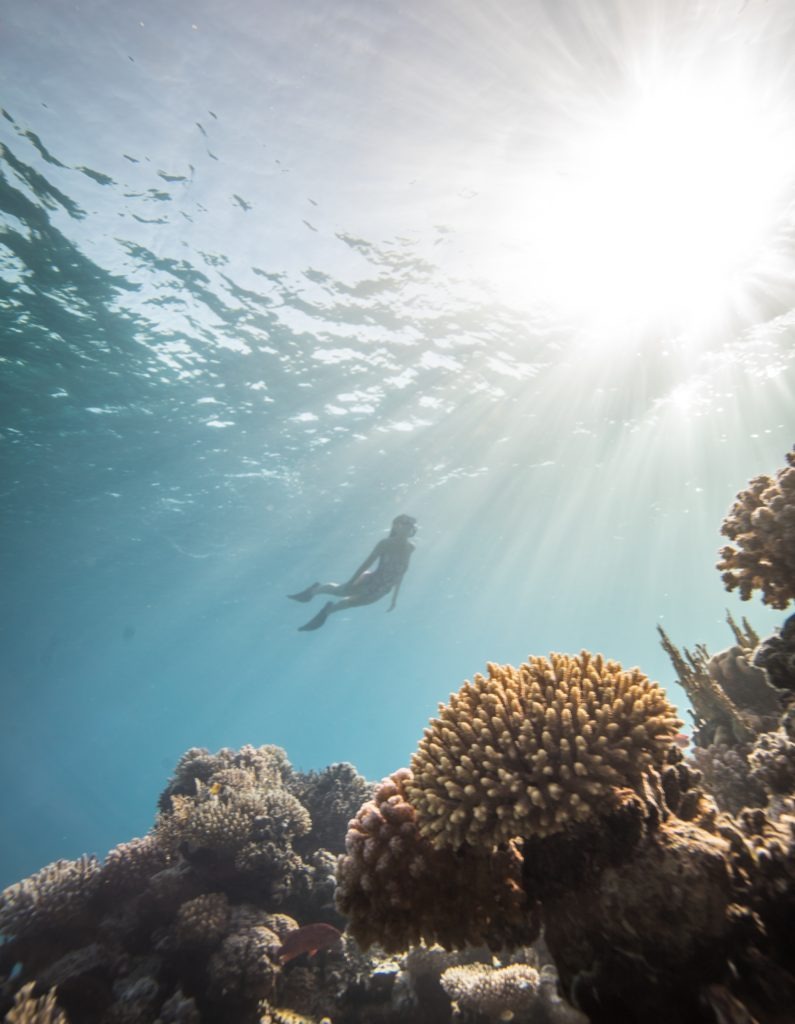 Destination wedding
Four Seasons Resort Sharm El Sheikh is the place for your romantic night. The new one-of-a-kind destination wedding venue has panoramic views of the Red Sea and open air. The convention center is doubled in capacity with spaces big enough to host a wedding with 2,000 guests, indoors or outdoors. However, if an intimate 30 people wedding is what's desired, there's the Pearl Garden venue. The cherry on top is a team of wedding specialists to organize and plan for you.
Family time
If you are looking for a combination of adventures and fun for your kids, there's the fully supervised kids club. It is where they can enjoy activities, games, creative arts and crafts zones. In addition to an infant zone where professional babysitting services can be provided. Not to mention the teens' space. A family is to never feel bored or out of options at the Sharm El Sheikh resort; families or couples can take a stroll down a multitude of walkways, hang out in the outdoor garden on the new beachfront Royal Palm Garden!
Kick off your shoes and have your toes in the sand, settling in for a once-in-a-lifetime vacation.