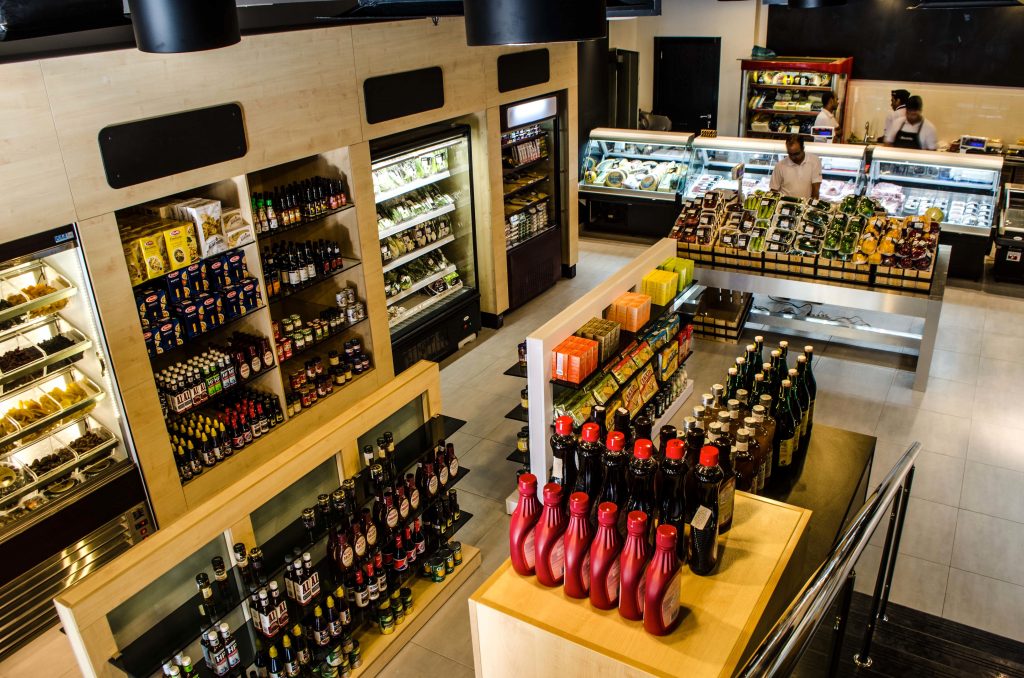 Favorito, a new gourmet store and restaurant, has brightened up Cairo's 5th Settlement, located in Kattameya Mall next to Seoudi supermarket. And for those of you who live far away, it doesn't get better than this: All you need to do is visit www.favoritostores.com to access their online store.
When we say gourmet store, we mean the finest ingredients in town. They have 10 different sections filled with quality local and international goods: pastry, bakery (where you can also order sandwiches to be custom made), dry section with pasta, oils and the like, imported cheese, cold cuts, fresh and frozen seafood, meat and poultry, imported meat, fruits and vegetables, as well as dried fruits and nuts from the very best Abu Auf nuts.
Favorito guarantees the best local meat from farms managed under Favorito's team. And if you're not into local meat, they are the only retail providers of Canadian Certified Angus beef in Egypt.
Enough about savory. If have a sweet tooth, then you have to check out their dessert bar. Craving cupcakes? Kattameya residents: Now there's no need to drive all the way to Zamalek.
As soon as you're done with your shopping, make sure you visit the restaurant upstairs. Everything in the menu is made with Favorito's finest and freshest ingredients. The décor is to die for, giving out the vibe of a five star restaurant and with its purple and grey color scheme, the place literally screams out elegance.
We had the honor of being invited to Favorito's opening. Before the appetizers were out, they served fresh bread from their bakery and butter with herbs and tomatoes. That was literally the highlight of our day. It's just incredible how something that simple can be so mouth watering.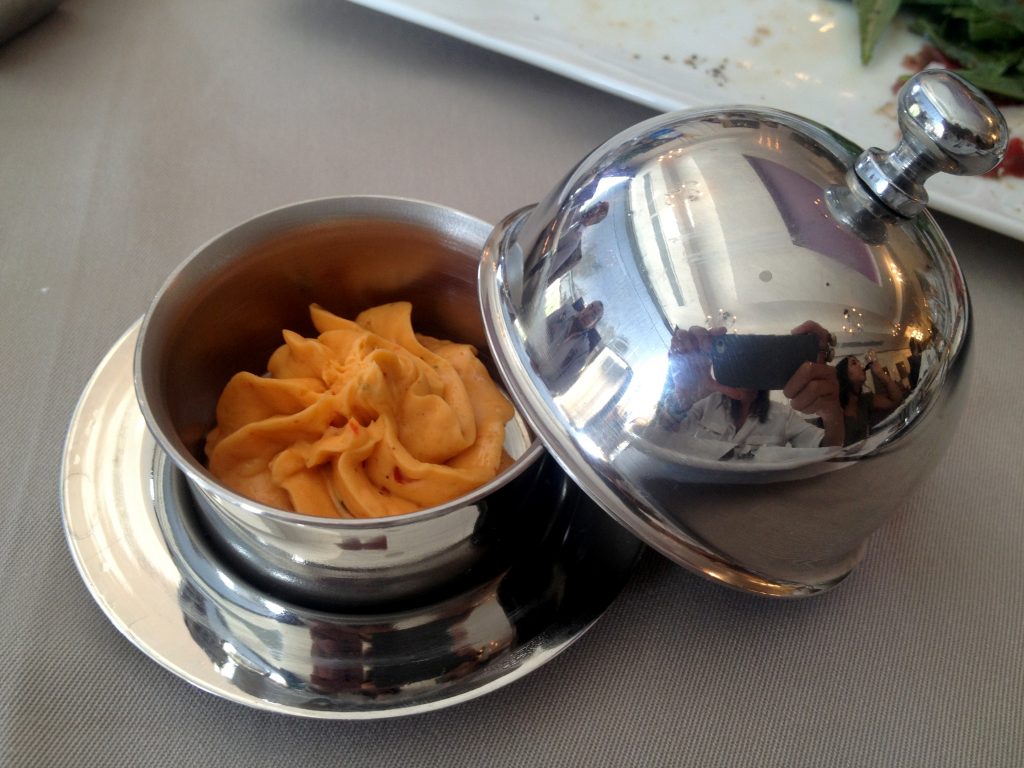 For appetizers we sampled their beef carpaccio, smoked salmon, octopus and a salad with walnuts and blue cheese. The dressing on the beef carpaccio was just right and the smoked salmon just melts in your mouth.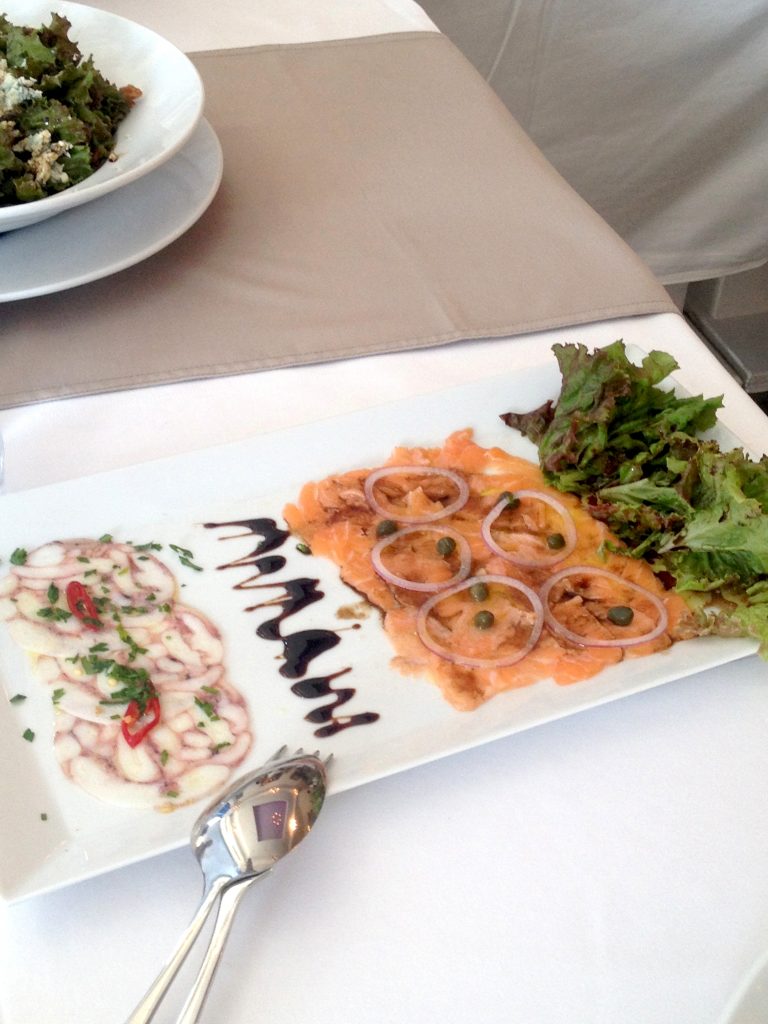 The main course selections included duck, chicken and grilled salmon.
The grilled salmon was cooked to perfection, topped with olive oil, cherry tomatoes and avocado, with a side of mashed potatoes. We definitely recommend this dish.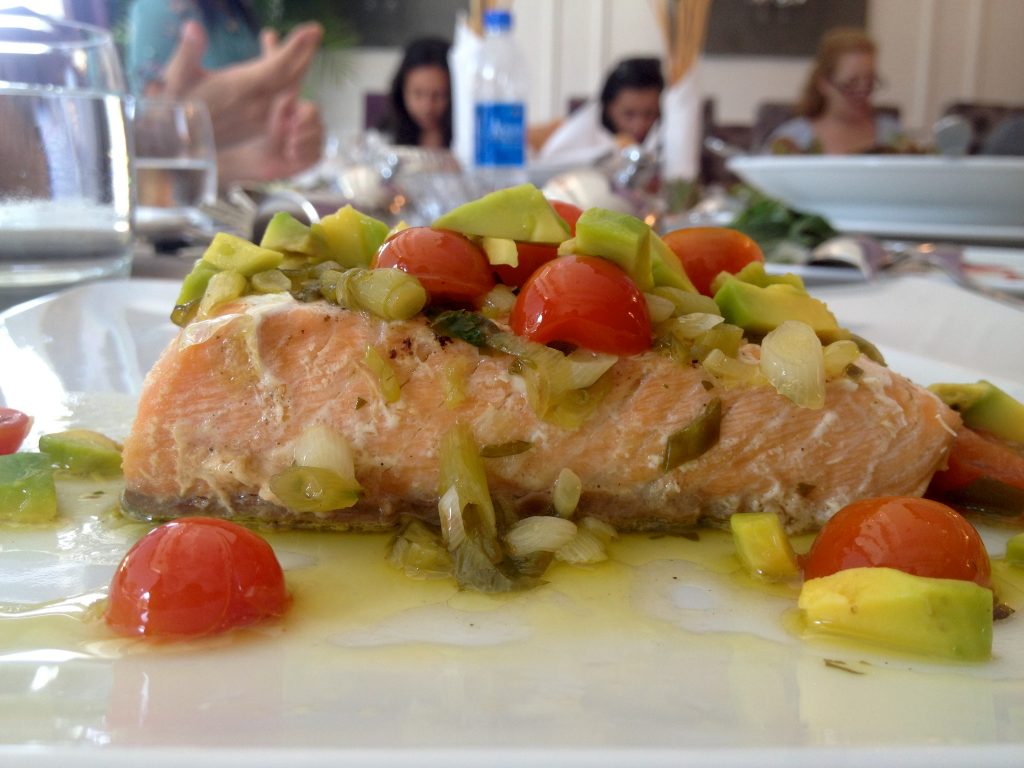 Overall, it was a great experience. The idea of a combined store and restaurant is new in Egypt and in my opinion, a perfect pair. Favorito is open from 8am to midnight every day of the week. Online orders will receive same-day delivery within Cairo.
Check out their grand opening here: