It's Ramadan, and the yearly, unacknowledged competition between creatives resumes. Each year, teams work day and night on producing some of the most awe-inspiring, stunning visual pieces, not only to promote a product or a service but to relay a message that transcends the materialistic. This year, one ad stood out more than most. Released earlier this week, First Abu Dhabi Bank Misr's (FABMISR) first piece of advertisement has caused quite the stir on social media, (in the most positive sense of the word.)
One frame after another, the ad paid tribute to masterpieces from Egypt's golden age of cinema, such as "Al-Hareef", "Al-Hroob", and "Bab Al-Shams," reminiscing on a simpler time and starting a conversation about the great things to come. The nostalgic element reminds us of the great successes of the past and pushes the narrative toward the future.
النجاح بيبني نجاح – FABMISR

مصر علمتنا حاجات كتير والسينما تشهد …مصر طول عمرها ولّاده والنجاح فيها مش صدفه. وإحنا في FABMISR مؤمنين ان النجاح بيبني نجاح. #النجاح_بيبني_نجاح #FABMISR

Posted by FAB Egypt on Sunday, April 17, 2022
The ad is a visual journey that delves into the history of Egyptian cinema, bringing to light critically-acclaimed films one after the other, paying tribute to the rich culture behind each one, and hammering on their slogan of "Success builds success." Indeed, it is a celebration of an unmatched legacy, and a conversation starter on the great "successes" to come.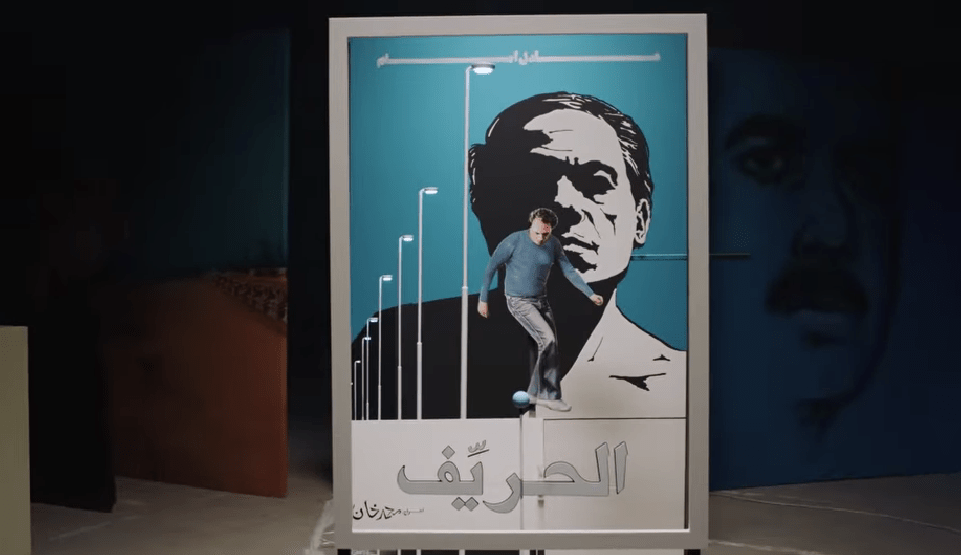 FABMISR plans to use this wealth in culture and build on it, becoming more of a catalyst to success by pushing boundaries and investing in different fields such as cinema, music, and homegrown talents.
With 3,000 employees and 70 branches all over Egypt, the largest bank in the United Arab Emirates -and one of the safest financial institutions in the world- is opening shop in Egypt, and all is in agreement that it has made quite the market entrance!
Hailed as one of the top banks in Egypt, FABMISR has a market value of more than EGP 130 billion, offering its customers tailor-made solutions, services, and products in order to suit the needs of its customers across the different governorates of Egypt.
With its extensive international network operating across five continents and ethos of building on preexisting successes, FABMISR plans on supporting as well as empowering the local economy holding its promise of growth to employees, customers, and shareholders close to its heart.
WE SAID THIS: What do you think of FABMISR's latest ad? Let us know in the comments below.