Just as much as anything else, social media comes with a mixed baggage of pleasant influence, and a distortion of reality we struggle so hard to fight. We're surrounded (and sometimes trapped) with models of an idealistic body image, and fresh-faced influencers and makeup artists with flawless skin featured on social media. People nowadays find it impossible to self-reconcile when it comes to accepting the extra fat, stretch marks, or the pimples that pop out following a stressful day. Thus, it comes as no surprise that one would eventually find him/herself reluctant to post a new image, unless a filter has been applied and a 30 minutes process of editing has been effectively carried out.
But, next time you stress yourself out over an image showing your perceived points of defects, do yourself a favor and remember that the glamorous images of models scattered on magazine features and social media posts, are simply untrue. We are simply sold unrealistic beauty expectations. Says who? The models themselves! American/Iraqi makeup artist Huda Kattan, recently shared a video where she showed the before and after versions of a photoshoot she was doing from her GloWish campaign shoot.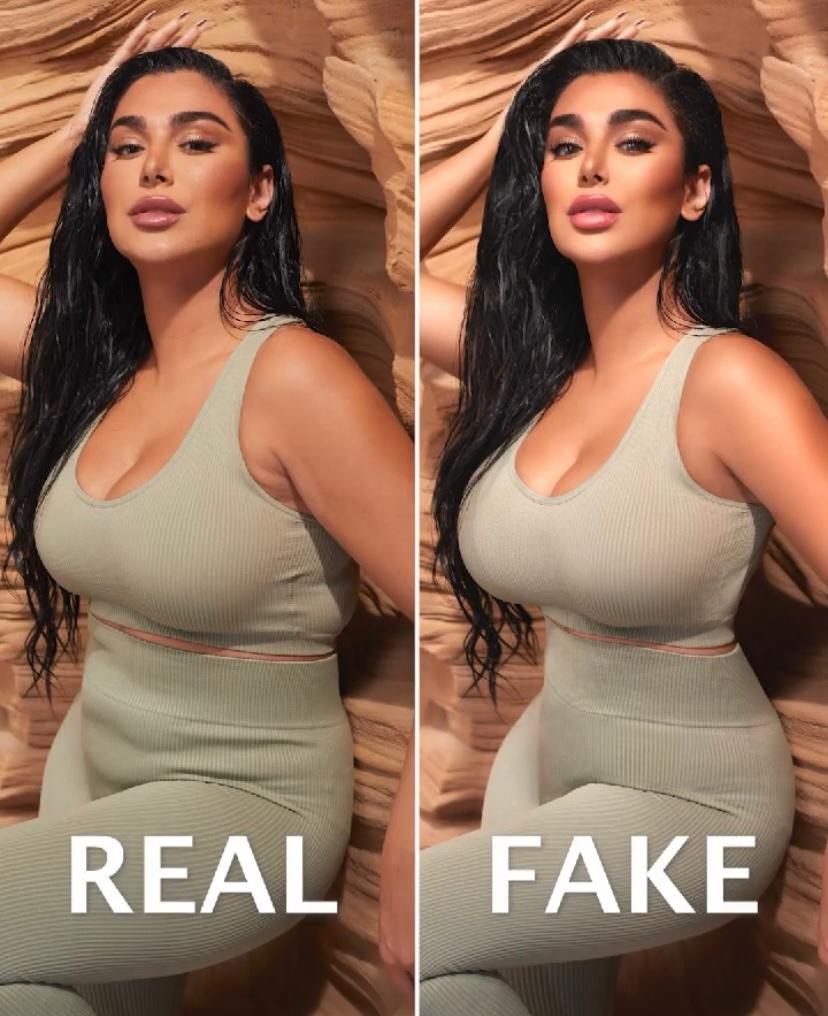 Founder of Huda Beauty, Kattan fiercely strikes back against body image expectations through her campaign, expressing her disdain of all the over-editing, photoshop, and lack of realness, all while expanding on the narrowed definition of beauty. Moving beyond her 'cake-face' as she describes it, she decides not to be covered in layers of full-coverage cosmetics, as she now has learned to gracefully embrace and appreciate accentuating her body as it is. Kattan developed her latest endeavor, Glowish, a line of makeup products that fuse skin-healthy ingredients designed to improve, rather than 'hide' one's natural skin. She continues to foster, showing off a real version of oneself, all while empowering women and boosting their confidence in the process.
Beauty is not limited to a perfectly stretched body, abs, and a 24-hour glowing face. And, while it's important to take good care of your body, it's even more crucial knowing when to stop with the self-flagellation due to being incapable of keeping up with delusional beauty standards imposed that simply, don't exist in real life. Self acceptance comes from believing that we are all perfectly flawed human beings, who should embrace their flaws tenderly..because this is where true beauty lies.
WE SAID THIS: Believe us when we say that, you're beautiful just the way you are.