Exclusive Interview With Raza Beig Splash CEO, Talking About Sustainable Fashion and the Egyptian Market!
Everyone who's into the fashion scene in Egypt has heard of the buzz that followed the opening of the first stand-alone Splash store in Cairo. Following the remarkable success of the event, we got a very interesting exclusive conversation with the man behind it all, Splash CEO and Landmark International Fashion Director, Raza Beig!
We got to talk with the retail powerhouse on some exciting topics like how Splash offers more than 90% sustainable fashion apparel to consumers, his thoughts and expectations of entering the Egyptian market, how Splash became one of the top places to work in the UAE, and much more!
How did Splash come to life?
It came to life about 28 years ago in the UAE. It started as a multi-brand concept that added value and catered for the whole family, filling the gap of this price range in the market. The principles that we started with, we stand strong with until this very day. So, we never looked back, and the concept was a huge success; in one year there were two stores, and in five years there were around 36 stores opened. Now Splash operates in 13 countries with over 200 stores.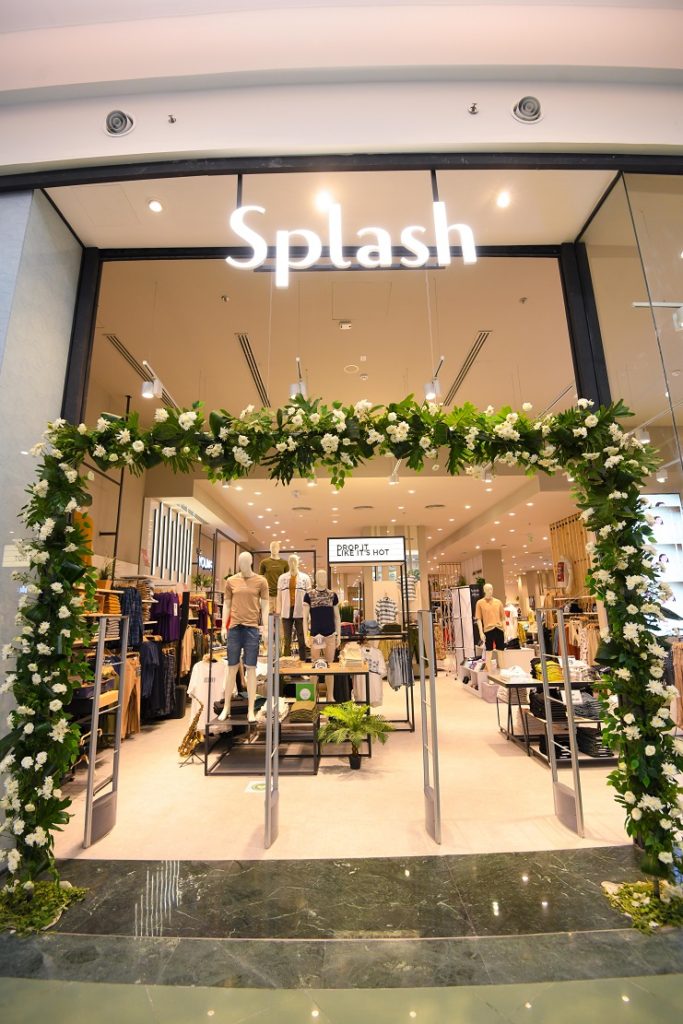 When and why did Splash decide to go sustainable?
10 years ago I was in a denim fest in Amsterdam called Premiere Vision, and there was a workshop there about sustainability, which was a buzz word back then. I was shocked to know the negative impact that the fashion industry is having on the environment, and that it's the second most harmful industry to mother earth. Moreover, I learned that there are other ways that we can do it, in a sustainable and eco-friendly way.
That's when I went home to Dubai and put a small team that should focus on how we should be more responsible. We contacted agencies in Europe and made partnerships that were translated into action.
We now offer more than 90% of our collection in sustainable fashion and we're on our way to becoming 100% sustainable. We will continue to build upon our existing strategy to use sustainably sourced raw material in our product.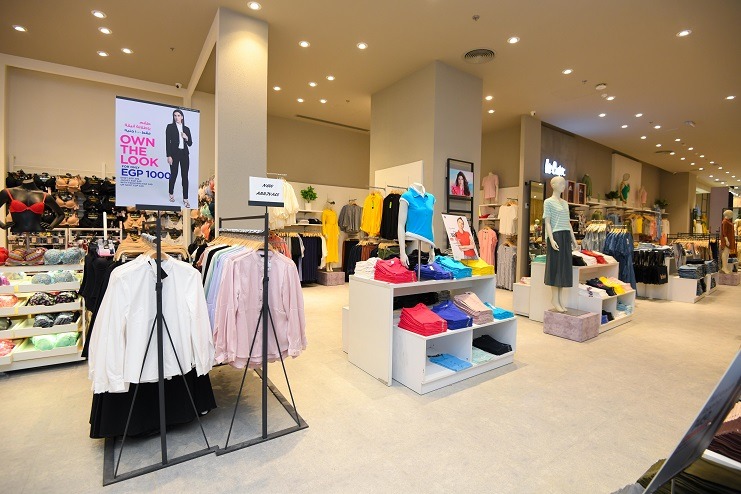 While keeping it sustainable, how do you keep your products at this quality while maintaining a value-price range?
When we started we scaled up very quickly and absorbed the cost. We used the economics of scales to absorb the cost without having to increase the prices to maintain the quality. When we decided to go sustainable, we didn't want to charge the costumer for the sustainability, nor even use it as a marketing strategy, we wanted to be sustainable for the sake of it.
You can see the sustainable tags on our products, but we never used it for our marketing. We think now it's time to communicate this in order to be the catalyst for change for other brands to do the same.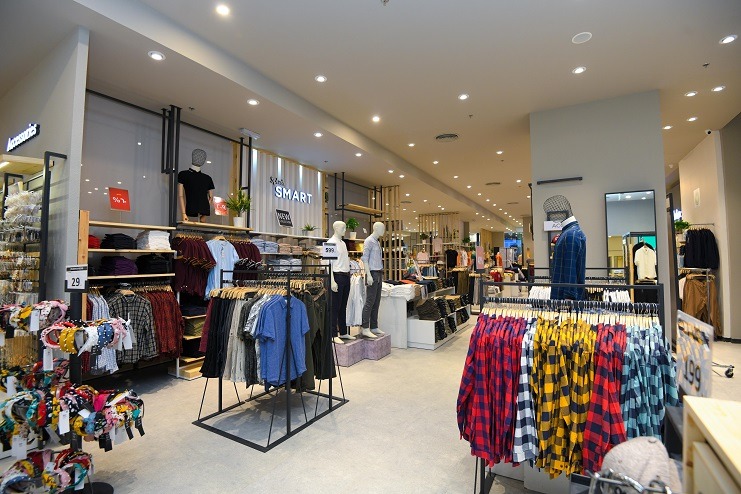 Talk to us about entering the Egyptian market with the first stand-alone Splash store in Egypt.
The first time I visited Egypt I realized that the market is very similar and that people will definitely love our products. We opened back then in Center Point and it did very well up until the currency crisis several years ago. Center Point is a very successful concept with the Egyptian market that caters to all the family that's why we re-opened it, but a stand-alone Splash store will make the experience more dynamic and customized. There is no doubt that Egypt is one of the biggest markets in the region, and we will seize any opportunity to open more stores there whether with the Center Point concept or a stand-alone.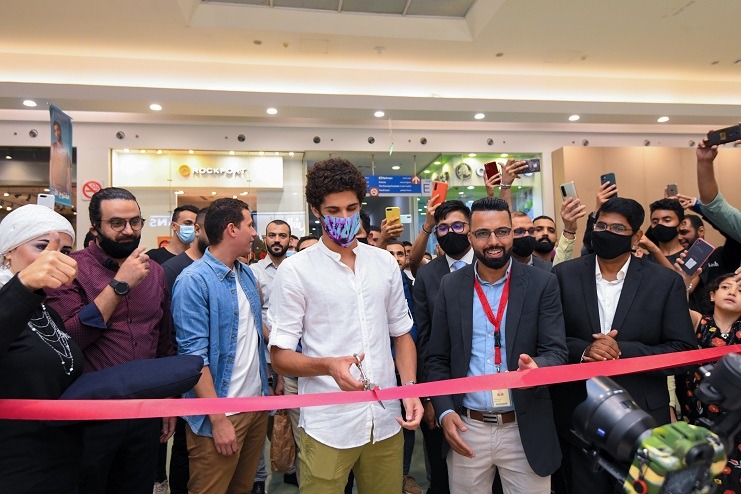 After the remarkable success of the opening, what's next?
The digital space has a lot of momentum, especially following the COVID-19 pandemic. We're expanding digitally with a Center Point website opening in Egypt soon, and it will be followed by a Splash website. Egypt is hands down the biggest market in the Middle East, so we still have a lot to do. We're aiming to build the brand in Cairo, but we'll even expand and franchise in other cities. We're aiming to build 30-35 stores in Egypt in the upcoming years!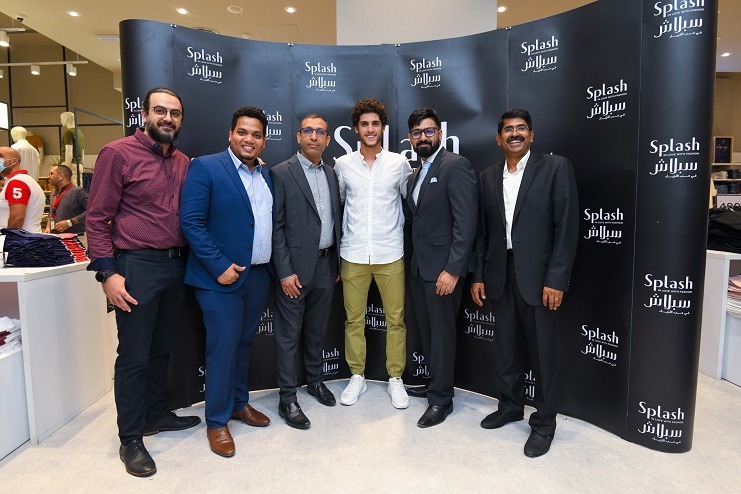 Talk to us about Splash being named one of the top places to work in the UAE.
We were surprised and honored to be named as the top three and top four best place to work in across the UAE in different years. We are a people-oriented company, and we pay attention to maintaining a strong connection with our team. As the business became bigger, we faced a challenge in maintaining this connection. But we used technology to overcome this challenge, with more than 12 personal programs that helps this connection. We're proud that we believe that people are our best resource. We make sure that there is a strong work-life balance, and that they have time to connect with their family and society. We love our people, and it looks like they love us back!
WE SAID THIS: We definitely hope that other brands follow the lead of Splash and go sustainable all the way!