Exclusive: We Sat Down With The Man Behind Power Ride To Tell Us About The Cairo-Sokhna Bike Lane
We exclusively sat down with Mohamed El-Ansary, the Founder of Power Ride to talk about the whole story behind the longest bike lane in the Middle East. Ansary is a 32 year-old Egyptian and a graduate of Business Administration from The University of New Brunswick, Canada; it seems very alluring that he got this far while being this young, so here's everything you need to know about his footsteps towards changing the cycling scene in Egypt.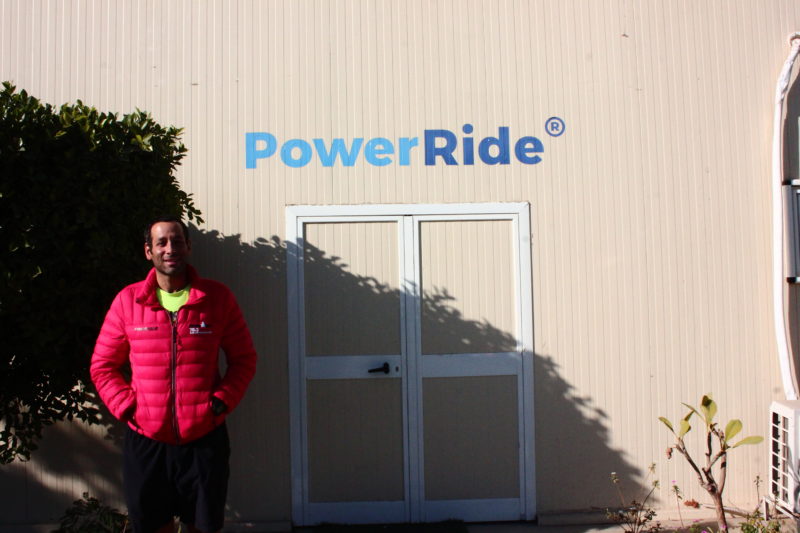 When did you first know cycling was your passion?
I started out as someone who's not in the best shape; I weighed 120 Kilos until 2006, and that's when I decided to look for a sport that would fit my lifestyle. I went over a lot of sports, but failed to find something that satisfies my cravings, until I decided to cycle within Maadi because I was exhausted of the commute from Maadi to Smart Village in October by car. I decided to do that because I was tired of wasting my life in traffic and it made no sense to do the same within Maadi. So, cycling started out as a way to commute, run errands, with the perk of being an exercise for the day.
What helped you keep going?
In 2010, I got to know a community called Global Bike Initiative (GBI), that used to cycle from country to country. GBI cycle for charity and all proceedings from the tours go to a different charity every year; and that same very year, they were going to cycle from Czech to Germany. I decided to challenge myself, and I practiced every day until I was ready and I did it; I cycled 850 Kilometers in only 8 days! However, there was something much more important that caught my attention, and it's the fact that cycling in Europe was much easier than Egypt as it was more convenient on the roads, there were bigger cycling communities, all kinds of bikes were available, and one time I even saw a four floored bicycle parking.
GBI carried out their annual trip which was from Amsterdam to Germany in 2011, they cycled 550 Kilometers in 5 days, which I also took part in, and it was at the time of the revolution, so we wore t-shirts with "Visit Egypt" on it, and the Germans and the Dutch in the streets were really moved and they kept shouting stuff about Tahrir Square and the revolution like "long live Egypt." This campaign's purpose was to encourage tourism in Egypt and to raise awareness about the cycling community that exists in Egypt. When GBI was initiated in 2008, the countries were listed as Europe and Egypt. This showed how dominant Egypt was and later on more Middle Eastern countries were listed such as Jordan, UAE and Qatar.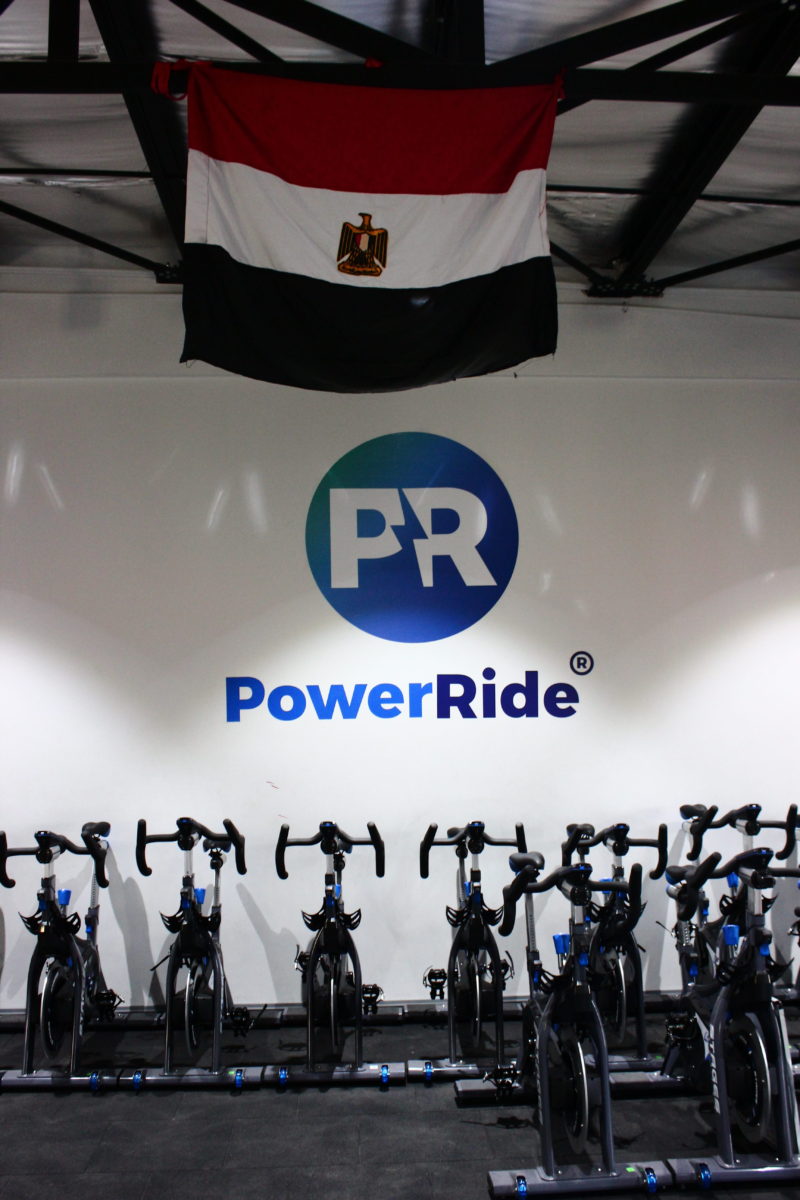 Tell us about your first step in Egypt before founding Power Ride. 
Since 2013, I started carrying out cycling trips in Egypt, mostly North Sinai with the GBI team, to set the stage for my plan; we went from Taba to Sharm and, from Cairo to Gouna, and many other routes. A lot of foreigners showed up to the trips, because they thought that Egypt lacked the cycling community that they longed for. In 2014, I got introduced to the Triathlon, which is swimming, cycling, and running altogether and I decided to participate in a triathlon race, which was very challenging because it was on the day following my trip to Sinai, but that didn't stop me.
Tell us more about Power Ride as a sports hub.
It was only in 2017 that I finally decided to quit my job and establish Power Ride. Power Ride is a training facility for cycling and triathlon that is based in Maadi, inside The Field in Victory College. Our facility is currently only equipped with the indoor bikes and a running track, however, soon enough, within The Field, we will have a pool at our disposal to create a one-stop shop for triathlon training. At Power Ride, we have the most technologically advanced bikes currently available in Egypt, where, with the help of the Stages Flight software, you will receive your workout at the end of each session. This software also allows for friendly competition between our clients, since every month we have top 10 lists for most calories burnt, most KMs travelled, fastest sprint, etc. Our clients, mostly from the Maadi community, all come with a different mindset about what they expect from their workout. Some want to become faster, others want to have more endurance, and some only do it as their cardio workout for the day instead of going to the gym. We want Power Ride to be a place where people feel like they belong, where they can come at any time, do their training, socialize with others and basically feel at home.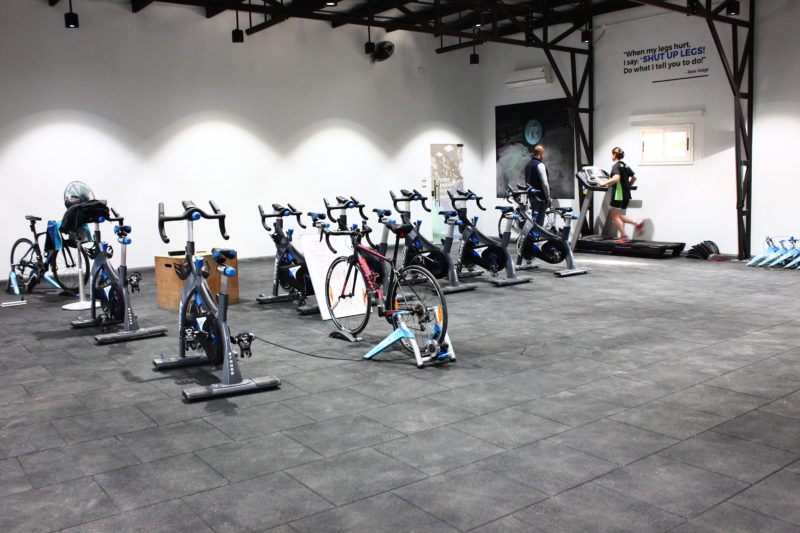 How did you carry out the bike lane project and how did you ensure the safety of the cyclers?
After things picked up a little and we've settled down a bit, we collaborated with the Commander of Sokhna Road to draw the bike lane sign from Cairo to Sokhna, which was already in the road's initial design. Sokhna road was the best pick because people on that road are usually just driving to spend the weekend in Sokhna or Hurghada, so supposedly there is no rash driving. GBI Egypt Team & Maadi Athletes have transformed cycling from an individual sport to a community. We would go on trips to Sokhna in groups, and we would always have an ambulance following us and we'd also take their phone numbers before touring, in case of any emergency.
What's the main target behind the bike lane?
The bike lane is an initiative by Maadi Athletes after an accident that led to the passing of Dr. Passant Moaz, who was one of Maadi Athletes' members. The bike lane project has three targets; first, is the road marking paint for the bike lane, and secondly, the street signs that warn people of the bike lane and the fine they might have to pay if their cars cross over it, and thirdly, to spread awareness about the bike lane through advertisement, in order to create a safer atmosphere for cyclers.
The bike lane takes only two meters of the road in a 6 car lane road, so, it's basically nothing, and cars wouldn't need to drive over it. The Sokhna Road bike lane is 180 kilometers long, 90 kilometers on each side of the road and it is the longest bike lane in the Middle East.
Things are gradually changing -yet there are still a lot of #1st's left for #Egypt – .. the first official lane for cycling in Ain Sokhna – pic.twitter.com/6mDumHHzAK

— Karina Loren (@miskelayla) January 10, 2018
Did you face any obstacles when establishing Power Ride?
Power Ride was an expensive project to launch, however a lot people helped us selflessly to keep going and so we did. It was also difficult for us to get people with experience and to find a location suitable for the three triathlon sports, but fortunately for us, everything worked out well after all. We are aiming to expand locally and globally
How do you give back to the society?
I see cycling as something that helps the community in every way. We encourage people to participate in the different sports, whether cycling, running, swimming or all three; the outcome will be better results. As for cycling in particular, it will result in cleaner air for the city, thus less pollution, and more exercise will eventually result in a better general health of the community. Cycling can solve Cairo's traffic problem and the fuel problem. It's these things that actually help our society and economy grow some more.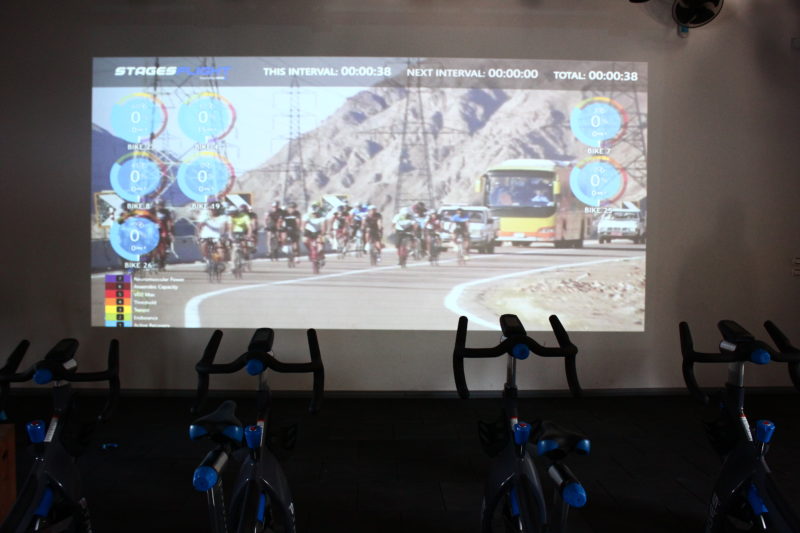 WE SAID THIS: Hopefully more bike lanes in Cairo will follow!