If you follow our Instagram (like you should) then you probably have seen the accomplished author, Alya Mooro as she took over our stories with a very interesting Scoop Takeover. Alya Mooro is an Egyptian born, London raised freelance journalist.
Her first book, "The Greater Freedom: Life as a Middle Eastern Woman Outside the Stereotypes" will be released worldwide October 1st. It was selected as one of eight editor's picks on Amazon.co.uk; topping the Amazon Kindle charts at number eight on the first day of its pre-release, and number one across a number of categories. 
Mooro holds a BA in Sociology and Psychology and a Masters Degree in Journalism. Her work has been published in The Telegraph, Grazia, Refinery29, The Washington Post and more, providing unique takes on social commentary, fashion, and lifestyle.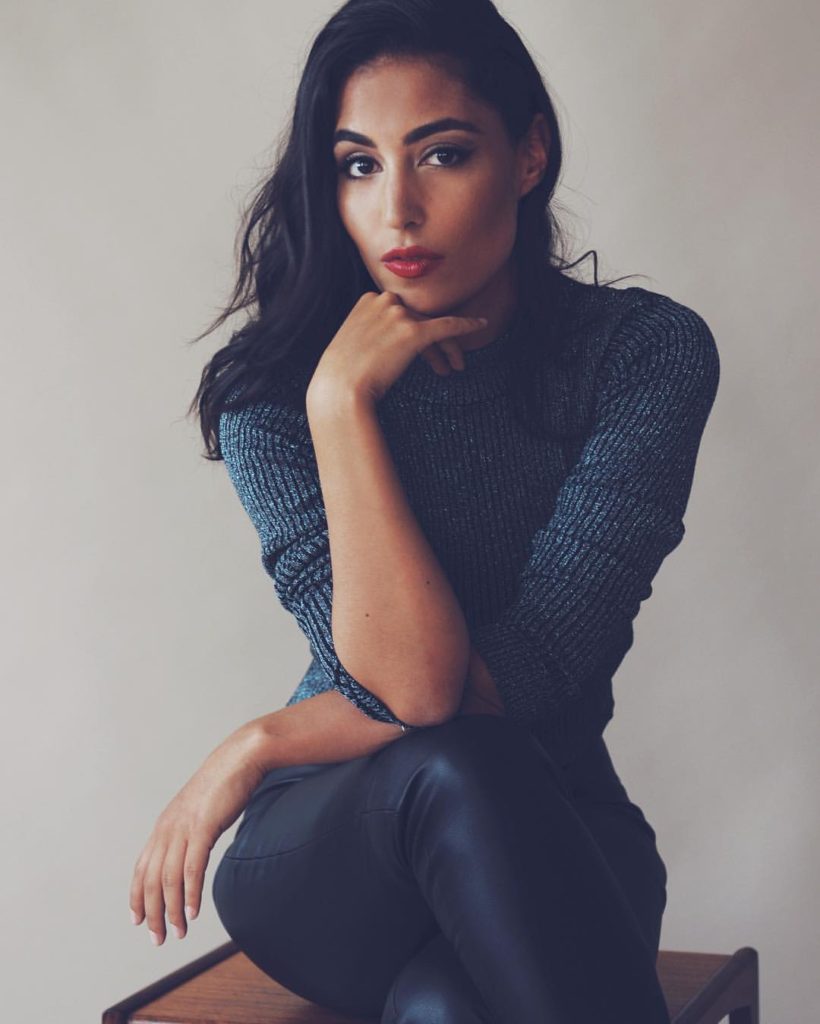 What were the challenges you faced while writing your book?
My biggest challenge was probably tuning out the cultural expectations and the voices in the back of my head that told me I shouldn't be talking about 'these kinds' of things and doing it anyway.
What were the steps taken for you to get it published?
The first step was drafting out my ideas of what I wanted to include in the book, how I wanted it to sound and what I wanted it to say. Once I had a strong idea I contacted a number of literary agents I thought might be interested in representing me.
A few months later I signed a contract with my current agent and we discussed how we should tighten the proposal and then sent it to a number of publishing houses. When we got the offer from Amazon Publishing's new imprint Little A, to be the first of their UK non-fiction authors, I was over the moon! Then the process of writing the book began.
How do you think your book will influence the lives of multicultural individuals?
I hope it will allow them to feel seen, that it will provide a voice for those who have long felt unspoken for and that it will ask questions that haven't been asked; in doing so helping us all find our own answers.
What influenced you to start writing a book, and picking this specific topic?
I have been a journalist for a number of years. As I grew more confident in my voice and my opinions, and as I saw the unraveling state of affairs in the world around me, as well as the lack of nuance when it came to talking about the lives and experiences of Middle Eastern women, especially in the West, where I grew up, I began to feel that I needed to contribute to the conversation and trust that I would be able to do so.
What's a specific memory that you have that influenced a part of your book?
When I was growing up (and still) my mum had an endless obsession with my hair. Like many Egyptian women, it is naturally curly and my mum used to always call it 'mankoosh'. I remember on Sunday evenings she would sit me down and tug at it with a hairdryer in an effort to make it look 'presentable' for school the next day. I took her opinions for granted for many years, and believed her. When I started to unpick these ideas in Chapter 2 I then realized how much women, all over the world have all been brainwashed to ascribe to narrow beauty ideals.
Which book had the biggest influence on your life?
Nawal el Saadawi's book, "The Hidden Face of Eve" is one. I read it while researching for The Greater Freedom and somehow, it was the first time I had come across her work and it felt immensely overdue. It put into words and validated many of the things I had long felt, and that I was writing about in my book. It made me feel seen for the first time and gave me more courage to say what I needed to say.
Who's your favorite author?
I love Jodi Picoult and have read every single one of her books. I love how she humanizes all aspects of the human experience, including characters that would normally be depicted as 'villains'. She writes beautifully and always touches on relevant topics, subtly commenting on society by story-telling.
How much time did it take you to finish your book?
From the inception of the idea to publication, it's been about two and a half years, which feels insane – I can hardly remember the time before. In many ways, it has been a rebirth.
The Greater Freedom- Life as a Middle Eastern Woman Outside the Stereotypes is published by Little A on the 1st of October, £8.99
WE SAID THIS: We can't wait for the book to come out!