Lara Scandar released recently her latest single, El Tabour, with a very vintage and fun music video. The video garnered remarkable success and everyone is in love with the lyrics, music, video, and Lara's look. The video transports the viewers to a live performance in the 60s; inspired by top singers of the time, such as Dalida.
The music video was produced by Good People and directed by Neviene Ragab. El Tabour was produced and arranged by Jean-Marie Riachi and was recorded, mixed, and mastered by Xavier Escabasse at JMR Studios. This is the first collaboration between Lara Scandar and Menna Adli El Kiey, who wrote the lyrics for the song.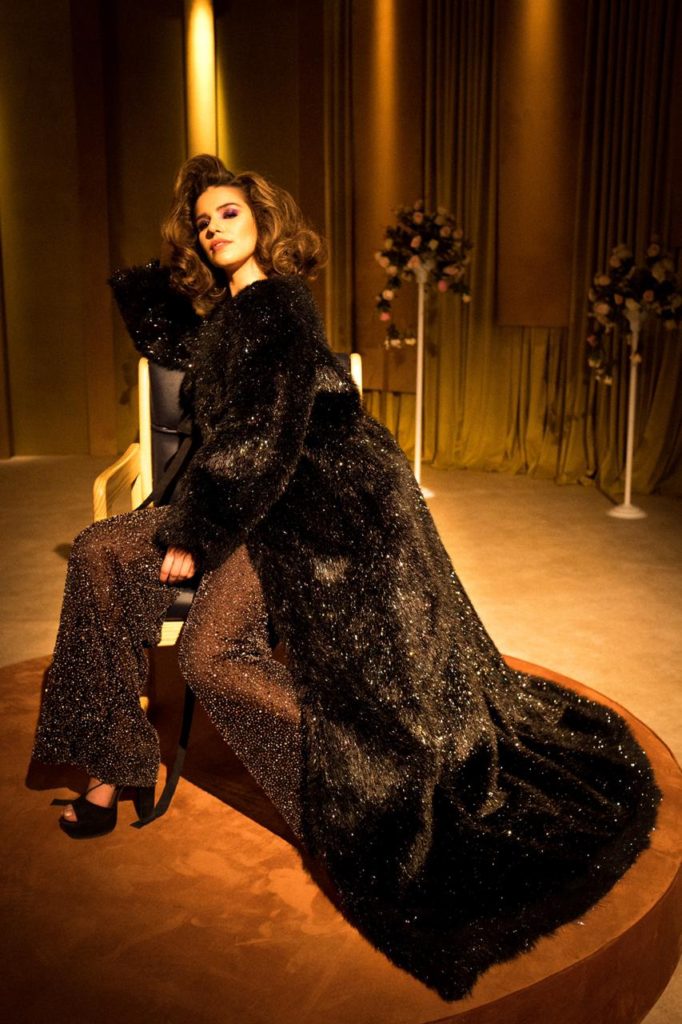 When are we seeing you perform live?
I'm not sure, but with the new single out, I guess it might be sooner than expected.
Will El Tabour remain a single or will it be followed by an album?
It's just going to be a single. People are not into albums anymore, but would rather listen to a single from their favorite artists every once in a while.
Will there be any duos soon?
Maybe…
Regardless of what's cooking, who do you dream to collab with?
I'd love to work with Ed Sheeran. He's an amazing singer and songwriter. His last album is full of collaborations with other artists. Yet, he never changes to their style or pull them to his, but rather creates something new.
If you had one message to give to your fans, what would it be?
Do what makes you happy, try to make the right decisions, and listen to your parents (Since most of my fans are of younger age).
If you'd release a brand, what would it be?
It would be either make-up or skincare.
In your opinion, what are the pros and cons of participating in programs like Star Academy?
The pro is that you get an instant boom of popularity that some artist might spend years to achieve, and you have to be grateful for it. The con is that people like the storylines they see during the programs, and they expect that they have the right to follow the personal life of that artist even after the show is over.
Who's your favorite Disney princess?
I don't have a favorite Disney princess, but my favorite Disney character is definitely Hercules.
If you'd have a superpower what would it be? and what would you do with it?
I'd want the ability to travel through time. I'm so passionate about history, so I'd love to go back and see what actually happened in the important events I read about.
Was singing in different languages an opportunity or a challenge to reach more fans?
It's both an opportunity and a challenge. It's usually easier for an artist to reach more fans if they sing in different languages. But to survive in the field in the Middle East, it was a challenge to sing with different languages. But I took my background and fused it with my music.
WE SAID THIS: We'll be waiting for Lara's next live performance!