Etfadal Maana: From a Graduation Project to an Ongoing Act of Kindness
Via Etfadal Maana
Little would anyone think how a simple idea or an act of kindness can turn into something great; a group of graduating Alexandrian students are quite the living proof of that.
A group of students; Mariam Hesham, Nourhan Amr, Sherine Sabry, Aya Tawfik, Marwan Hegazy, Nourhan Mohamed, and Yasmin Abdelaziz, from the class of 2019 at the Arab Academy for Science and Technology's Media Management kicked off a brilliant initiative right in time for the holy month.
If you've stumbled upon Etfadal Maana's food boxes across the streets of Alexandria, well, these young minds are the ones behind.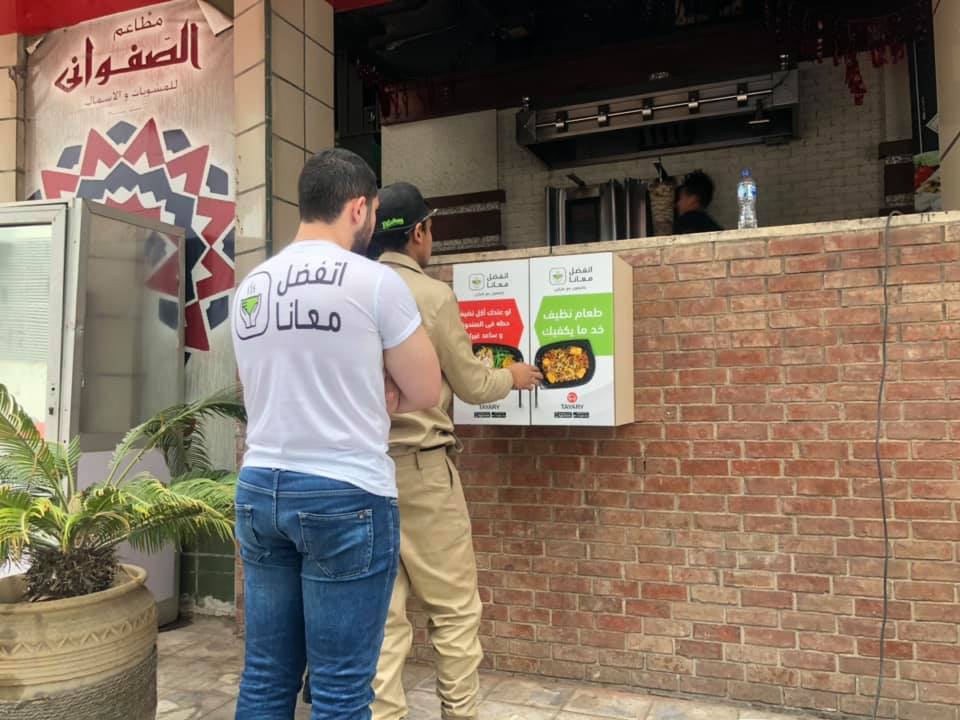 It all started with a graduation project where they had to pick a topic that served a social cause. From there, the idea, to scatter boxes around town where people could leave clean food leftovers for the underprivileged, came about.
Like any project, the group definitely faced some obstacles in the beginning. To start with, the material, needed to make the boxes, left a question mark. Manufacturing wooden boxes seemed like a bad idea; wood would attract pests and eventually form bacteria. Nevertheless, after some research, PVC seemed like just the perfect solution. Another setback was the logistics and the distribution of the boxes. However, as Alexandria's leading online food delivery service, Tayary, stepped in, everything changed.
The students came across a Facebook post by Tayary suggesting a similar idea, they didn't hesitate to reach out. One meeting turned into a collaboration leading Etfadal Maana to be the talk of the town. Tayary helped the group up their game; from finishing deals with restaurants to keep boxes at their entrances, to offering free food delivery, to boxes, the collab is surely a major plus.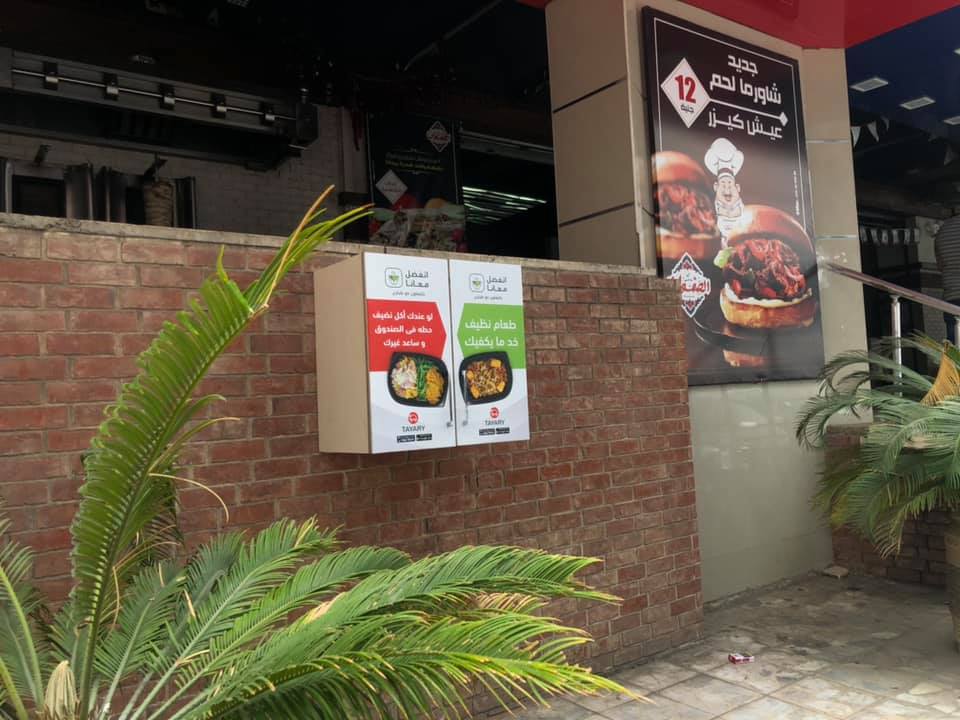 Meanwhile, the group is taking care of the media side of the initiative with their campaign that's been receiving immense positive feedback. "Many people that I don't even know send me random messages saying how much they love the initiative," Mariam Hesham told us. "I even get calls from people I haven't been in touch with for a while, giving me all sort of support and encouragement," she added.
The campaign might have started as a project for a certificate and good grades, but it surely won't stop there, it doesn't end on the last day of Ramadan. In fact, both the group and Tayary are planning to keep the project going even after graduation.
If you'd like to offer help, you can check out the boxes' locations in the Instagram post below or just contact Tayary and they'll take care of the rest. Hesham also told us that a donor offered to pay for a box to be placed in front of her building; the initiative will be willing to accept such donations soon.