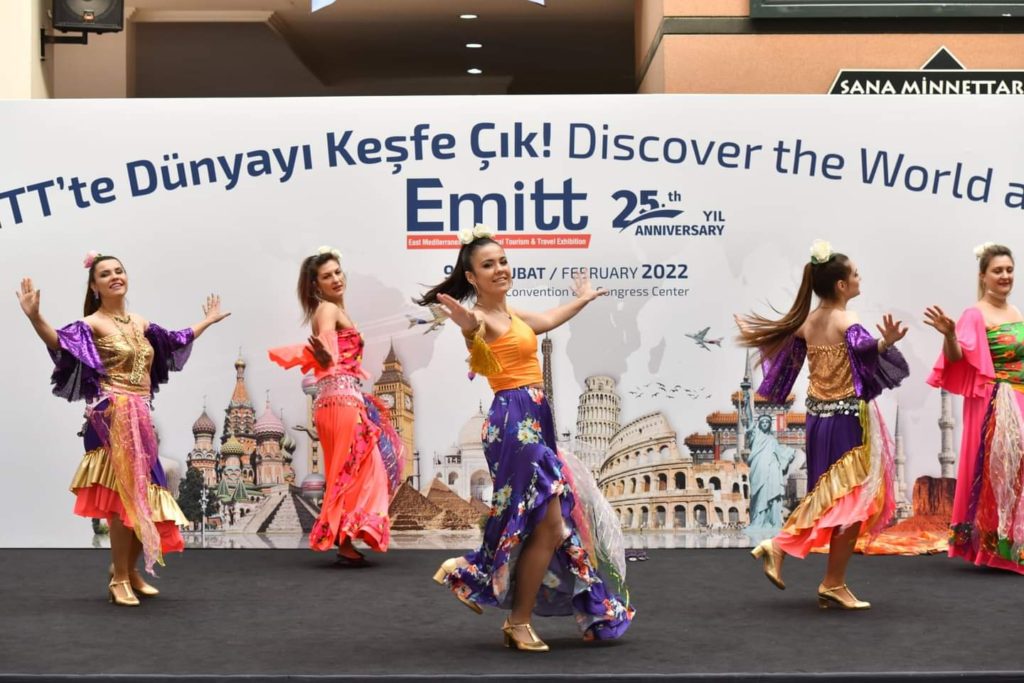 As the world begins to ease up on Covid restrictions, the travel industry has moved forward at full speed to pick up where it has left off. One of the world's main financial pillars took the strongest hit over the past two years, coming to a full halt, leaving Tourism Ministries of the world, scrambling to revive their marketing strategies and bring back some sort of normalcy to the industry.
On Feb. 8, 2022, the Emitt East Mediterranean travel fair resumed after a two-year hiatus, bringing together 500 exhibitors, 110 different countries, over 200 tour operators, and some 30,000 visitors all under one roof in Istanbul, Turkey. As one of the top five tourism exhibitions worldwide, EMITT annually attracts thousands of industry professionals and tourists looking for new and exciting travel opportunities from destinations and travel service companies across the globe.
The show is a valuable business platform that provides new business and cooperation opportunities to the Turkish and global travel sectors. EMITT showcases country pavilions, holiday destinations, summer and winter tourism, outdoor tourist destinations, hotels and tourist centers, tour operators, travel agencies, and much more.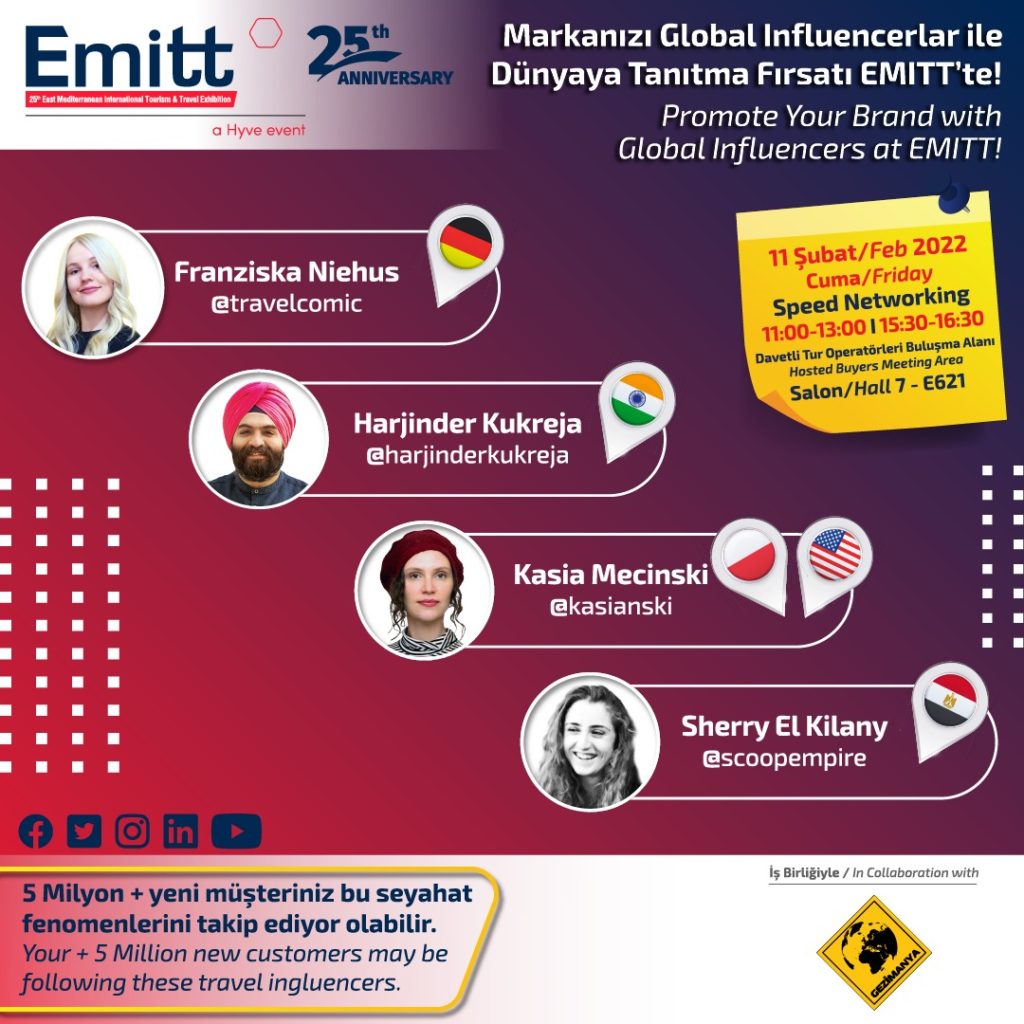 The latest highlight this year to the fair was the addition of influencers and media entities, flown in to emphasize how travel and marketing go hand in hand. Social media has changed the marketing game across all facets of life, and the tourism industry is no different. One of the key ways to attract anyone to a destination, especially one that is still rising in popularity is through influencers.
This year, Emitt chose to bring in key influencers and regional media entities to the fair to mingle and interact with different destinations, agents, and even fans. Touching on key points on how to push these destinations further via upcoming collaborations was one of the key points everyone wanted to hammer on.
WE SAID THIS: Now that the travel industry is returning to normal, where will you travel to next?