For many, a typical day out with the family includes going to dinner in a chic restaurant with cozy ambiance, and when it comes to Lebanese cuisine, Em Sherif Cafe gives you the perfect Beirut atmosphere you were longing for.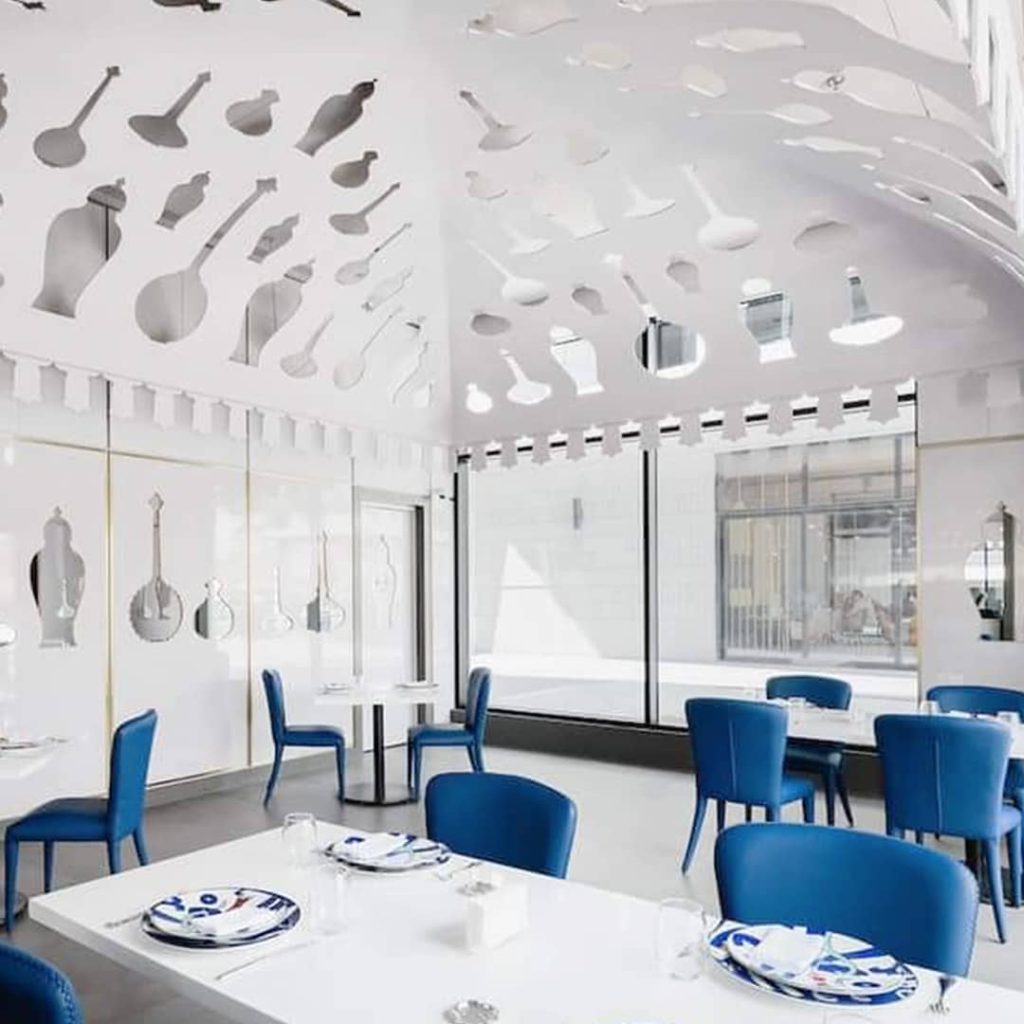 With Em Sherif's growing fanbase, it was only appropriate for a new branch to open here in the heart of Cairo at Waterway 2 Promenade, opening the door for all Lebanese cuisine lovers to enjoy themselves either for a full meal or a casual coffee and dessert on the go.
The restaurant is all about providing a full experience for their customers by serving high-quality food coupled with great hospitality. Mireille Hayek founded the restaurant and happens to be a passionate cook, dedicating herself fully to her restaurants and seeing the satisfaction of her clientele as an ultimate priority.
Mrs. Hayek's passion for cooking began when she opened her first restaurant in Lebanon in 2006, a grill house & bar called Parrilla. The success of her first restaurant led to the opening of the second in 2009, Yasmina, an Indian fusion restaurant, and then finally, Em Sherif, named after her son. Being detailed oriented, her time is mostly spent in the restaurant leading the whole show, overseeing everything from "what dishes are being served, to the staff serving".
Speaking of dishes, the variety of plates offered in their all-day dining a la carte menu is simply perfect as it ranges from extensive breakfast items such as omelets to salads and appetizers to pizzas, grills, and desserts.. you'll find it hard to decide on just one plate! We paid them a visit last weekend so we're speaking out of experience here, the food and beverages are beyond scrumptious!
They keep the promises they make for their clients, the food was indeed fresh, the service fast, and endless smiles and hospitality received from the and staff there made our evening. Indeed, their generosity and professionalism made our stay much more relaxing and enjoyable!
Em Sherif Café strives to be the culinary landmark in every major city and become the benchmark of oriental cafes in Lebanon and beyond. With 4 branches around the region, between Kuwait, KSA, Dubai and New Cairo, and they aspire to extend their presence even more. They are set to open a new branches in London, Bahrain, Baghdad, Qatar, and two other additional outlets in KSA.