Egypt is one of the leading Arab countries in our region. We're so lucky to live in a country that is so rich with history, art, and culture. El Gouna is one of the most beautiful places across our country and the reason why it's so special, is that this cultural hub is bringing us all the culture and art we need in one spot.
El Gouna is 30 years old, and it managed to transform itself into being not only a hub for some of the most glamorous events in the country, and the ultimate party destination for the rich and famous, but it also became the home for the most successful film festival in the region's history.
Therefore, Orascom Development is building a location not only for music performances, but also a Concert and Conference Centre in El Gouna that will host the film festival. With ambitions to make it one of the most spectacular and memorable cultural centers in the region, the building's architecture will add elegance and grandeur to El Gouna. More than just being an eye-catching monument, its purpose will bring many benefits to the seaside community.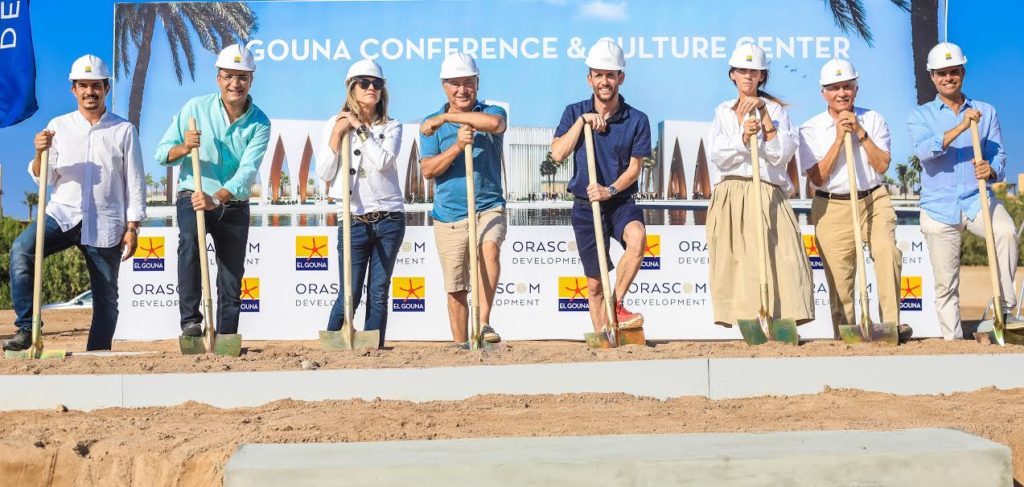 The concert hall is the brainchild of Samih Sawiris whose vision has always been driven by the concept of living happily and effortlessly. He fell in love with classical music back in the late 1970's while studying Economic Engineering at the Technical University of Berlin. While he was there, he attended hundreds of concerts by the Berlin Philharmonic and Herbert von Karajan, which led him to realize the importance of the next step in building the Concert and Conference Centre.
The ancient Egyptian architecture was actually the main guideline during the conceptualization of the scheme. The complex, will also make El Gouna an international conference destination, and most importantly, it will be the new home for the El Gouna International Film Festival in 2020.
It must be pointed out that the project isn't shying away from scale. The concert hall alone will have 600 seats and the capacity to host 120 orchestral musicians. The conference center, on the other hand, will have 2,000 seats, and The Plaza will host events with the help of 800 seats. The outdoor Auditorium setup will have a 1,400-seat capacity.
A lagoon will beautifully surround the entire complex and colonnades that will not fail to amaze you. The vision is to simply create a significant landmark in El Gouna.
Orascom Development is determined to achieve the highest standards in its designs. To implement the project, they have recruited the most talented designers, architects, engineers, and specialized consultants, specifically from Studio Seilern Architects, who are considered international icons within their domains in delivering their vision and promise so creatively.
They've succeeded in putting Egypt, the Red Sea, and El Gouna on the map for both national and international events as well as conferences. With absolutely no limits to what could be achieved.
WE SAID THIS: EL Gouna has always been the hottest spot