As a burger enthusiast myself, finding a good place around town to have delicious burgers can be a bit hard and I have to be honest, burgers are not just about the meat. Have you ever wondered what makes a burger so desired? Is it the toppings? Or is it the nostalgic backyard BBQ with the family? Perhaps it's the convenience. Well, it could be all of these elements but more likely, it's all about the ingredients that are mixed with a well prepared ground beef. All of that can be found at Chili's Egypt.
When thinking about comfort food and American dining, my mind goes directly towards Chili's! The restaurant has introduced the big mouth burgers to Egypt back in 1994, and it's still delivering the same big mouth burgers, with the same quality for the past 25 years without failing to amaze us with their mouthwatering ingredients.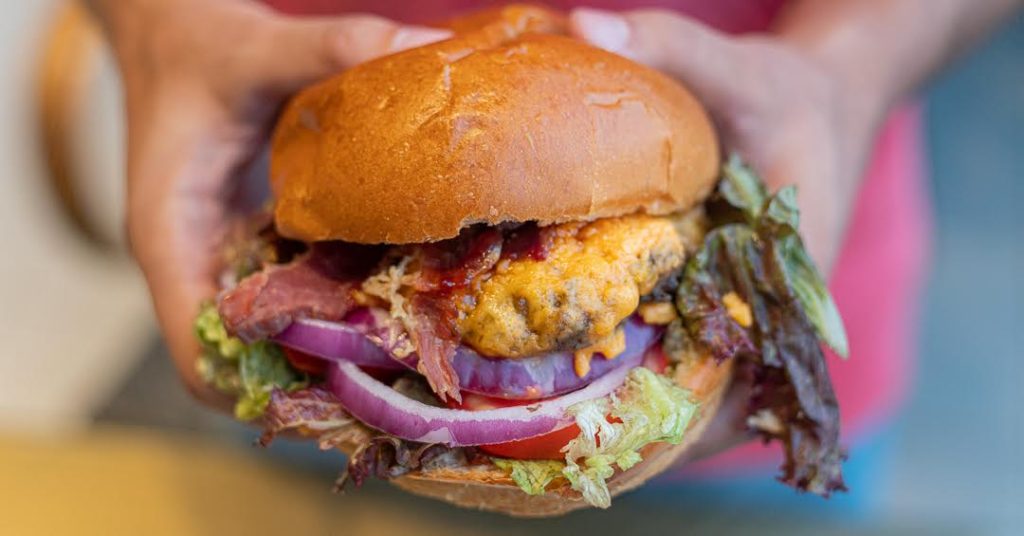 Chili's is celebrating its 25 years of success with the "BurGURU All You Can Eat Competition" and we can't just keep calm! The competition will introduce four new Burgers; Sunrise Burger (Precious Special 250gm beef burger with lettuce, tomato, pickles with Garlic Aioli dressing . Topped with Swiss cheese , beef bacon and a fried egg) Diablo Burger (Precious Special 250gm beef burger with Garlic BBQ sauce, pickles, diced jalapeños and Jalapeño Jack cheese) Chipotle Cheddar Burger (Precious Special 250gm beef burger with Lettuce, tomato , pickles , onion , lovely Chipotle cheddar cheese and beef bacon) and finally Taco Burger (Precious Special 250gm beef burger with Spiced ground beef , cumin sour cream and lettuce. Topped with Cheese sauce, crunchy tortilla strips and Pico de Gallo) Every bite you take from these sandwiches will definitely hit you with the nostalgic feeling. And we're calling to action here, to place your orders because luckily, you still have a chance to try them out at Chili's now!
The champions of each competition which took place in four different places already with immense success, has started last month will be picked from each branch. All of them will be competing in the final event next Saturday at Chilis Cairo Festival City to gain Batal Masr Fi el Burger title; "EL–BurGuru"!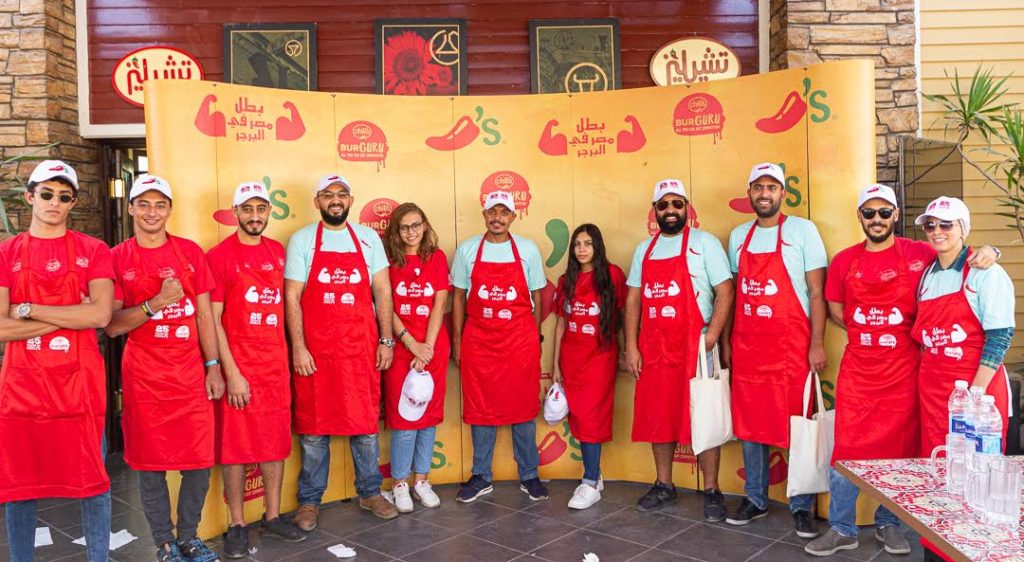 The final competitors will have the chance to double up their score by ordering from the four new burgers that were mentioned above, and all they have to do is call Chilli's' call center (19002) or through ordering from Otlob, as every burger counts!
During the event Chili's will announce the winners of the competition, The BurGuru "Batal Masr Fi El Burger" and Otlob BurGuro. The BurGuro winner will win a whole free year of eating at Chili's and most importantly a free vacation to Lebanon for two! the second winner will win a iPhone X. and the third winner will win a Playstation 4. And finally the Otlob BurGuru winner, who ordered the most burgers will win an iPhone X. How exciting is this!
WE SAID THIS: We're excited to know who's the next BurGuru!