Get ready to experience Mohamed Hamaki as he embarks on his highly-anticipated North American tour this November. As an award-winning superstar, Hamaki's arrival is always met with excitement and anticipation, particularly among the Arab community in America. For them, the opportunity to witness a Middle Eastern pop star in their own town provides a sense of familiarity and a heartfelt connection to their homeland.
The tour will include several destinations, including Toronto, New York City, Los Angeles, Washington, D.C., Dallas, and Detroit. Audiences can expect Hamaki to perform his latest hit, "Lamoon Neana," which he just released earlier this week. Alongside this new release, he will also treat fans to beloved favorites like "Wahda Wahda," "Ahla Haga Feeki," "Mel Bedaya," and "Ya Sattar." The tour is organized by Keme Productions, a renowned events and entertainment company in North America specializing in showcasing Middle Eastern artists. While exact tour dates are yet to be announced, tickets are expected to be available for purchase later this year.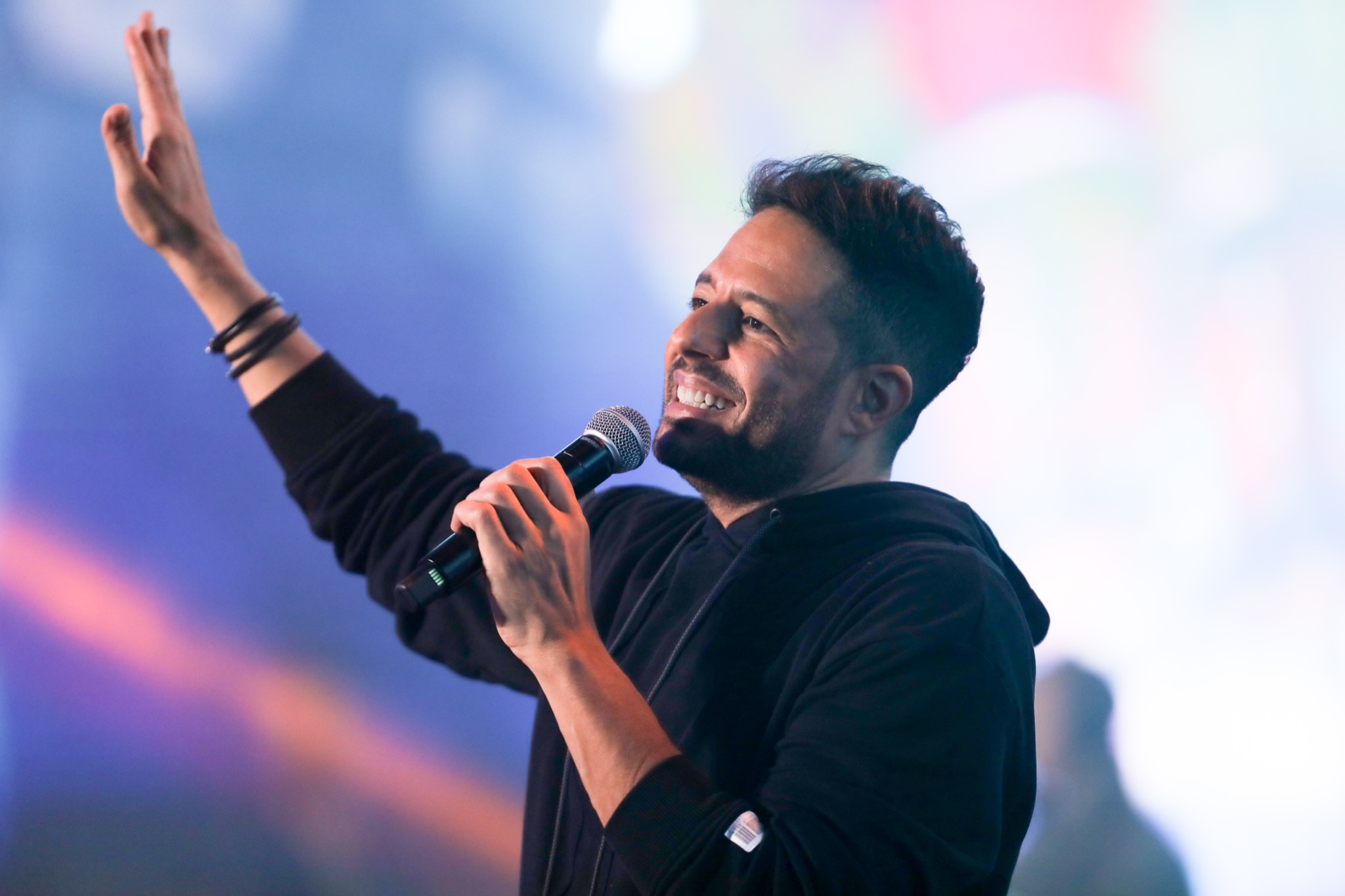 Hamaki has been on a roll, captivating audiences across the Middle East with his extraordinary talent. Since the start of this year, he has toured Kuwait, Lebanon, Egypt, Dubai, and even graced the stage at Saudi Arabia's Gamer8 festival just a few weeks ago. Over his career spanning more than two decades, the Egyptian singer has established himself as an icon of Arabic pop music. With heartfelt lyrics, and silky grooves, he has delivered numerous chart-topping hits, including the 2015 sensation, "Mabalash." His talent has been recognized with accolades such as the Best Arabia Act at the MTV Europe Music Awards, MEMA award for best singer, and a Music Award in 2006 for his smash hit, "Ahla Haga Feeki."
There's no doubt that Hamaki will cast a spell on audiences with his sweet charm and unforgettable performances. This tour presents the ultimate opportunity for his North American fans to witness their favorite singer live and dance along to his popular melodies. Prepare to be swept away by the enchanting aura of Mohamed Hamaki, as he brings his joyful and uplifting music to stages across North America.
WE SAID THIS: Don't Miss…Get Ready To Laugh Out Loud With Michael McIntyre Live In Dubai This January