From taunts thrown around on Instagram to a couple of diss tracks released on YouTube, to the same old rumors of the return of Alexandria's prodigal son, last night had everything that we love (and hate) about the Egyptian rap scene.
First things first—to understand the events of yesterday, we have to go back to November, to understand how two friends turned on each other, and how it all came down to lyrical brawls on social media.
It came as a surprise when in the early morning of November 20, esteemed Egyptian rapper Abyusif released his track "Okay", which to the time of writing this article has garnered around 750,000 views. The 3-minute diss track did not drop specific names, but fans had a pretty sure idea who were the target of Abyu's verses; From Wegz to Shahyn to Afroto, the artistically-deranged Haitham had scores to settle with everyone in his first verse, but the scene was shook when his second verse targeted his former friend and disciple Marwan Moussa.
In "Okay", Abyusif pointed out how he was disappointed in Moussa after he saw him trying to get closer to Wegz and his circle, making fun of him for attending Khaled Mokhtar's birthday.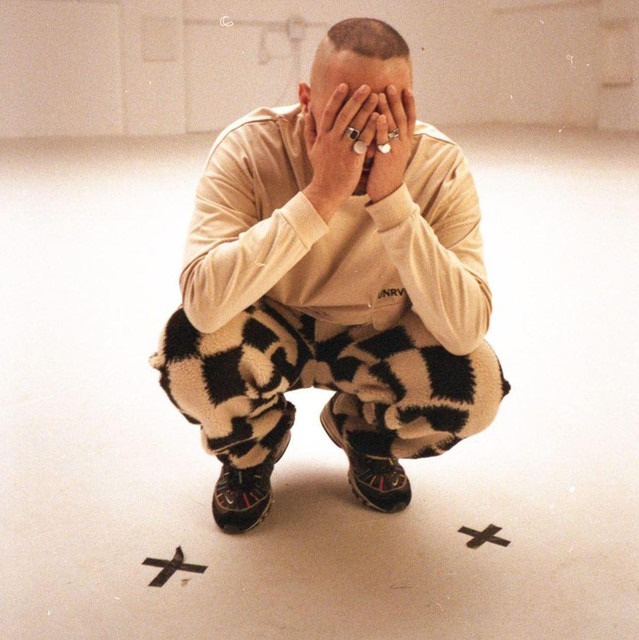 Everyone waited for Moussa's comeback, but for months the rapper did not deliver. To be frank, he had a number of projects including his latest hit album 'Florida', which was released last January and when all seemed to be forgotten, yesterday the rising star dropped his surprise diss track "Msh Okay", or 'not okay' in English; in three minutes, Moussa went for the jugular, coming after Abyu and everyone in his circle from Lil' Baba to Abu Al Anwar exposing private conversations and accusing Abyusif of inciting the beef with him for clout.
Maro's fury was unleashed, and it didn't just stop at Abyusif, he threw shade at Wegz in one bar as well, calling him a kid; something that had fans going crazy.
The cover photo for "Msh Okay" is an old photo of Moussa, Abyu, and Abu Al Anwar, with the last two cropped out of it.
Following the release of the track, Abyusif went live in a number of stories, acting all careless and mocking Moussa and fellow rapper Afroto, who was attacking him as well. , saying that his comeback will be online on YouTube in around 15 minutes.
Anticipation grew as the 15 minutes turned into hours of waiting, and fans reminisced about the Zamalek-rapper greatest disses relistening to "'Amltaha Agmad", "Dragon Helf", and "XXX", but dreams were shattered, when finally around 3 AM, Abyusif released Megatron, a track which has unfortunately missed its aim; it was a generic Abyu-track and was not the diss fans were waiting for; even Moussa himself was disappointed, posting a story on Instagram, which read: "I wish I had slept". So far, Abyu hadn't reply to any of the criticism.
The Internet was about to celebrate Moussa's win, when a leaked video from Marwan Pablo's newest music video completely took over Twitter, placing the aforementioned beef in the background. The new track rumored to be called "Ghaba" is set to be Pablo's comeback track, but so far we were not able to confirm or deny the news.
In the leaked video, Pablo is atop a metallic scaffold in a construction site with a new haircut and the swagger that we all love and have missed.
The Egyptian rap scene keeps on giving, and we cannot wait to see what will happen next.