The one dish that constantly fuels our country has finally made it to land of the free (but not really because Donald Trump). Koshary, Egypt's much-loved street food and national dish, just made a grand entrance in New York, via New York Koshary, a new restaurant that's serving it up…with a twist. Well, twists.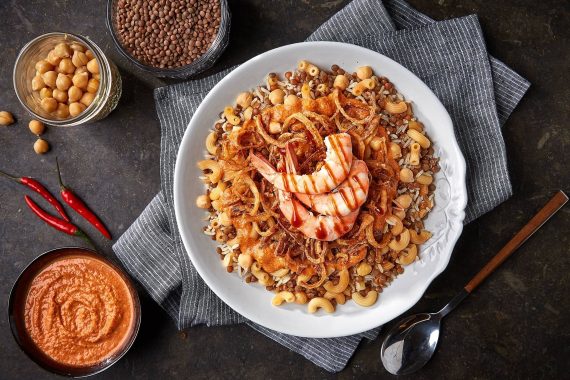 Egyptian restauranter Mohamed Youssef, owner of New York Koshary, told HuffPost Arabi that he didn't want Americans to just experience the classic koshary, which is how he got so outside of the box you're going to wish you lived in New York. "So many cultures clash -in the best way possible- with one another in this country. From Italian to Japanese, and everything in between. I've decided to do the same in my restaurant, which is why I introduced Asian Fusion Koshary, Mediterranean Koshary and much more," Youssef tells HuffPost Arabi.
We don't know about you but koshary with meatballs? We're drooling like there's no tomorrow and so did Youssef's customers. "Americans love to experience new cultures which is what made my restaurant stand out," Youssef explains.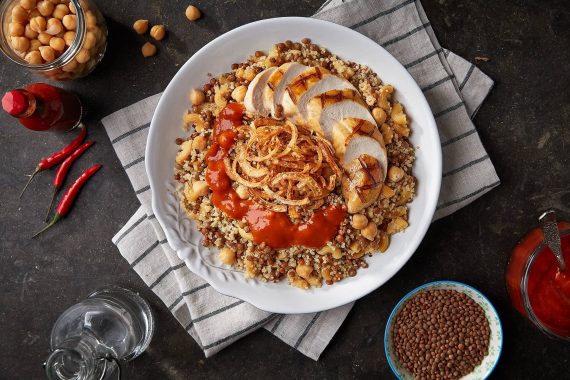 WE SAID THIS: Brb while we book the next flight to New York.