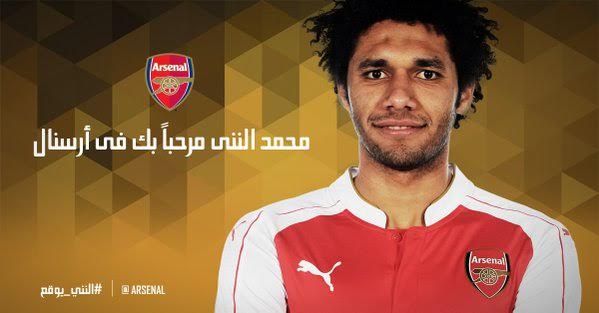 After a successful two and a half seasons, English club Arsenal FC announced Thursday that they signed Egyptian footballer Mohamed El-Nenny in the January transfer window.
Mohamed El-Nenny is an Egyptian defensive midfielder or, as they say in the football world, a box-to-box player, meaning he has the stamina to cover the whole pitch. El-Nenny started his career in Al Ahly then moved to Arab Contractors (Ma2wleen El Arab) and became a regular starter. When the Egyptian Premier League was cancelled due to the Port Said Incident, Swiss club Basel FC scouts discovered and signed him.
El-Nenny is following in the footsteps of star Egyptian player Mohamed Salah, who also used to play for Ma2wleen El Arab and Basel FC before moving to an English team, Chelsea FC; Salah now plays for top-flight Italian club AS Roma. With El-Nenny's success, this means Ma2wleen El Arab have produced two football superstars to date.
Mohamed El-Nenny will be a great addition to the Gunners as they are missing some talent in his position, in addition to the injury crisis that recently hit the team. The main reason Arsenal manager Arsene Wenger decided to sign El-Nenny is due to the injury of stars Frenchman Francis Coquelin and Spaniard Santi Cazorla. El-Nenny perfectly suits Arsenal's style of play as he will be an anchor and restore the lost balance between attack and defence.
WE SAID THIS: Don't miss Egyptians Leave the Most Hilarious Comments in Response to Arsenal's Facebook Post of El-Nenny.