Egyptian Director Abu Bakr Shawky's 'Hajjan' to Premiere at Toronto International Film Festival
Acclaimed Egyptian director Abu Bakr Shawky, known for his debut film "Yomeddine," which garnered attention at the Cannes Film Festival in 2018, has recently wrapped up his latest project, 'Hajjan,' a captivating film set in Saudi Arabia. This movie has been selected to showcase at the prestigious Toronto International Film Festival (TIFF), scheduled to run from September 7-17, 2023.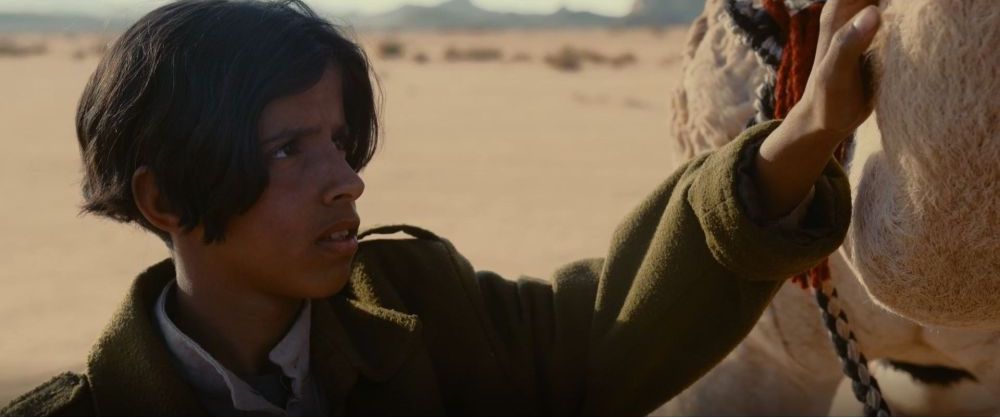 "Yomeddine," which made a significant impact with its unique storyline, tells the story of a Coptic leper and his orphaned apprentice, who leave the confines of the leper colony and embark on a journey across Egypt in search of their remaining families. Likewise, 'Hajjan' takes viewers on a desert journey, this time featuring a boy named Matar, and his camel, Hofira. Shot primarily in the vast expanse along Saudi Arabia's Red Sea coast in Tabuk, the story follows Matar, who after the tragic loss of his brother on a camel race track, sets out on a quest for justice. He immerses himself in the world of camel racing, unaware that he will soon become entangled in a battle for his own freedom.
Shawky exclusively shared with us his feelings regarding having the film premiere at TIFF, saying, "We are extremely happy to have our world premiere in Toronto and can't wait to bring the film to audiences in the Middle East and beyond."
Egyptian producer Mohamed Hefzy, along with Saudi Arabia's King Abdulaziz Center for World Culture (Ithra) and Film Clinic production company, oversaw the development of 'Hajjan' in a collaborative effort.
The origins of 'Hajjan' can be traced back to Majed Samman, the head of performing arts and cinema at Ithra, who developed the concept and holds a producer credit. The screenplay was crafted by Egyptian writer Omar Shama and Saudi writer Mufarrij Almajfel, bringing together the creative talents of both nations.
With this momentous occasion, we have lofty expectations for 'Hajjan's' triumphant return, which would be a remarkable achievement for both the Saudi and Egyptian communities.
WE SAID THIS: Don't Miss…A Unique Look At Leprosy With Yomeddine's Director Abu Bakr Shawky