Egypt will start requiring visas for Sudanese citizens after an influx of people continue to move to Egypt to seek refuge. Since the outbreak of violence between two rival generals in Sudan, a staggering 200,000 Sudanese nationals have sought refuge in Egypt, with most of them crossing the border by land. Until now, Egyptian authorities had exempted certain groups such as women, children under 16, and seniors over 50 from having to obtain a visa prior to entering the country.
However, in a bid to tackle "illegal activities," including fraud, Cairo's foreign ministry has announced new regulations that will require all Sudanese nationals to obtain a visa before entering Egypt. Spokesperson of the Ministry of Foreign Affairs Ahmed Abu-Zeid commented on the new requirements, he emphasized that "these measures aim to set an organizational framework for that process after more than 50 days since the outbreak of the crisis, and they are not intended to prevent or limit the number of Sudanese citizens entering Egypt."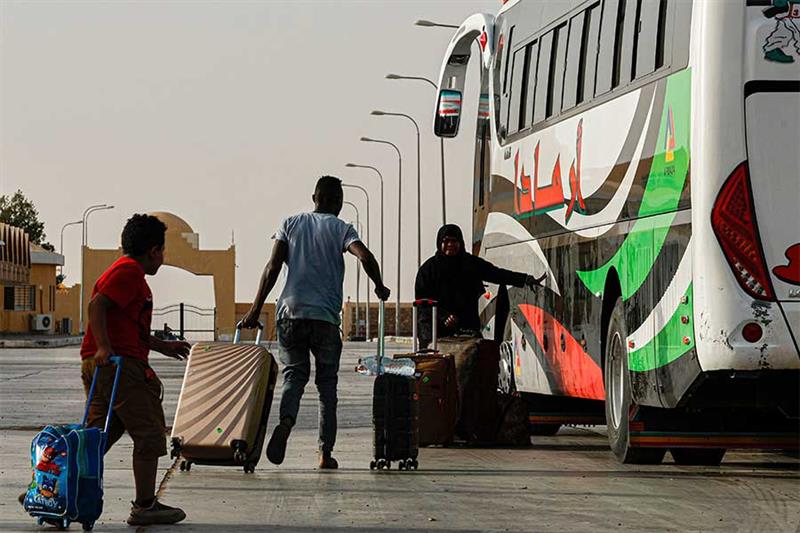 The statement from the ministry comes after nearly two months of intense battles between the regular army and the paramilitary Rapid Support Forces in Sudan, leaving many Sudanese citizens seeking refuge in neighboring countries. Over 1,800 people have been killed in the violent clashes, according to the Armed Conflict Location and Event Data Project. However, aid agencies and international organizations suspect that the actual death toll may be much higher. As a result of this crisis, nearly two million Sudanese have been displaced from their homes, with 476,000 refugees seeking safety in neighboring countries.
Egypt has emerged as a critical safe haven for Sudanese citizens, welcoming over 200,000 of them since the crisis. This is in addition to the approximately five million Sudanese citizens who were already living in Egypt prior to the conflict. In a statement, Egypt's foreign ministry emphasized that its consulates in Sudan are equipped with the necessary technology to implement the new visa regulations in a precise, rapid, and safe manner, ensuring that the entry of Sudanese citizens into Egypt is carried out in an organized fashion.
WE SAID THIS: Don't Miss...Egyptian Red Crescent Launches 27 Tons Of Relief Supplies To Aid Sudanese