Egypt is an Arabic country known as "The Motherland of the World" due to its most ancient history. It is not wrong to say that Egypt is the land where human civilization took its first steps toward practical life.
The country has enriched historical places that are still evidence of human survival. Egypt is also known as the ancient wonder. The Giza Pyramids has the world's attention because it is an iconic monument—the Nile River, which is the longest river in South Africa and runs through Egypt.
A lot of places present ancient glimpses of the history of Egypt. Egypt also has a diverse cultural heritage that attracts visitors. The traditions, architectural design, and artwork of Egypt are famous and fascinating. When you try to find yourself in Egypt, it provides many solo places for tourists. These solo places are attractive and peaceful. Egypt is well known for its Islamic architectural marvels.
If you are excited to plan a solo trip to Egypt, EgyptAir booking will also facilitate you with its massive tourist program inside the country. Cairo is the capital of Egypt and is famous for its bustling environment.
Most Confusing and Stunning Eyes Spots of Egypt for a Solo Trip
Egypt has many historical places that are most visited and attention-seeking around the world. Such places are evidence of creative work and amazing architectural art. Islamic architecture in Egypt has also caught the attention of visitors.
Aswan and Luxor are the two cities in Egypt that are famous around the world as the Valley of Kings and the Impressive High Dam. In Egypt, the Mosque of Muhammad Ali in Cairo and the Mosque of Ibn Tulun are evidence of a rich Islamic heritage.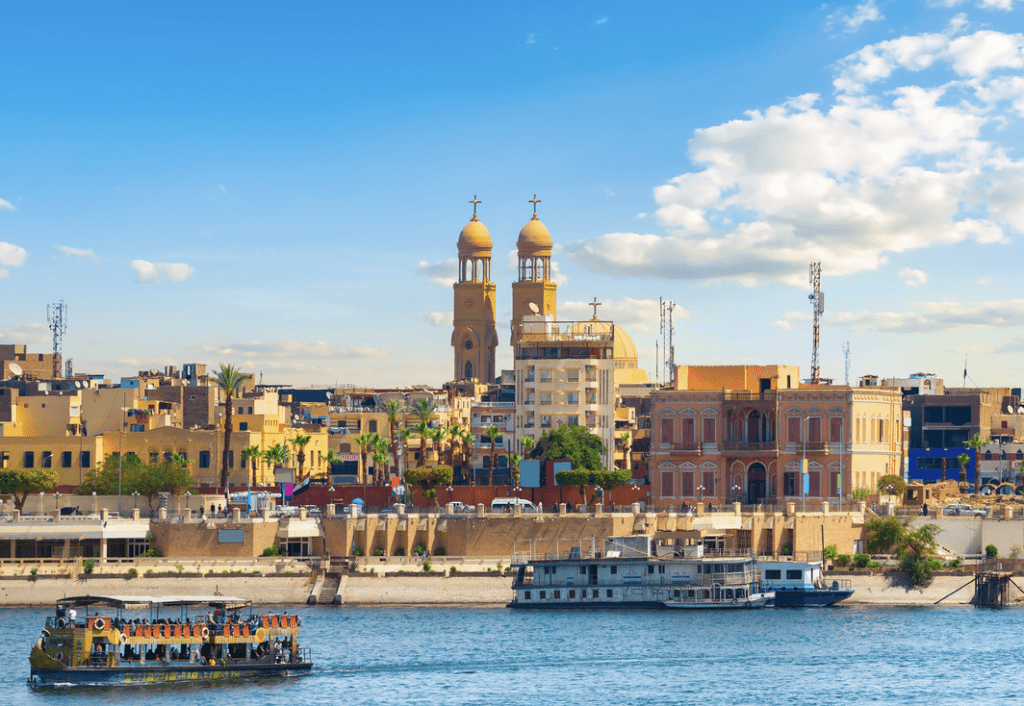 These top five impressive places are given below
Cairo
Dahab
Siwa Oasis
Abu Simbel
Saint Catherine's Monastery
Cairo
Cairo, the capital of Egypt, is famous around the world due to its rich historical background. There are many spots that make a man obsessed with their charm and creativity in infrastructure. The atmosphere in Cairo is bustling and welcoming to tourists. Cairo has iconic landmarks that are Egypt's main asset.
The Egyptian Museum, also found in Cairo, has a lot of historical records. Khan EI Khalili market in Cairo is known as the heart of Cairo. Food Street in Cairo is famous for its delicious food. Cairo also has World UNESCO Heritage Sites, which are famous due to their unique appearance.
Drive crazy Spots of Cairo
Giza Pyramids
Egyptian Museum
Islamic Cairo
Coptic Cairo
Cairo Opera House
Al-Muizz Street
Dahab
Dahab is another amazing and loving spot for a solo trip because of its calm and peaceful environment. Dahab is a small town in Egypt and is considered one of Egypt's most treasured diving destinations.
A lot of sports activities have been performed at Dahab Beach. Most tourists go there to see the blue of Dahab.
Cafes and restaurants are famous for their delicious food. Dahab is blessed with sandy beaches where you can make yourself relaxed and happy to explore the amazing things and activities. Dahab is ideal for swimming and snorkeling.
Hear-Catching places of Dahab
Lighthouse Reef
Dahab Beaches
Blue Lagoon
Ras Abu Galum
Mount Sinai
Wadi Gani
Siwa Oasis
The Siwa Oasis is an urban oasis in Egypt. It is located between the Qattara Depression and the Great Sand Sae in the Western Desert. It has many ancient historical records. It is an amazing spot for those who want to explore human civilization because here you will find a lot of creative work of ancient heritage.
Siwa Oasis is a border area that plays a key role in trading routes with Libya and other parts of Africa. There are many attractive places where you can experience a lot of interesting facts. To discover Siwa Oasis deeply, EgyptAir booking is an incredible source of travel. A lot of fun and recreational activities are performed in the Safari Desert.
Amazing Wonders Spots of Siwa Oasis
Cleopatra's Bathe
Shali Fortress
Temple of The Oracle
Great Sand Sae
Siwa House Museum
Abu Simbel
Abu Simbel is a historical village in the Egyptian part of Nubia. It is far away (240 km) from the southwest of Aswan and geographically connected by the border with Sudan. The most interesting fact about Abu Simbel is that it has almost 2600 inhabitants. It is well known for the Abu Simbel Temples, which were built by King Ramses II.
The most notable feature of Abu Simbal Temple is the four colossal statues of King Ramses II on the outside. There are also the most amazing and stunning places, which are famous due to their ancient and creative architectural styles. It is well known around the world as a solo trip because it gives you evidence of the advanced state of that time.
Historical Evolution Spots Of Abu Simbel
Great Temple of Ramses 2
Small Temple of Hathor and Nefertari
Sound and light Show
The Abu Simbel Museum
Water Lake Of Nasser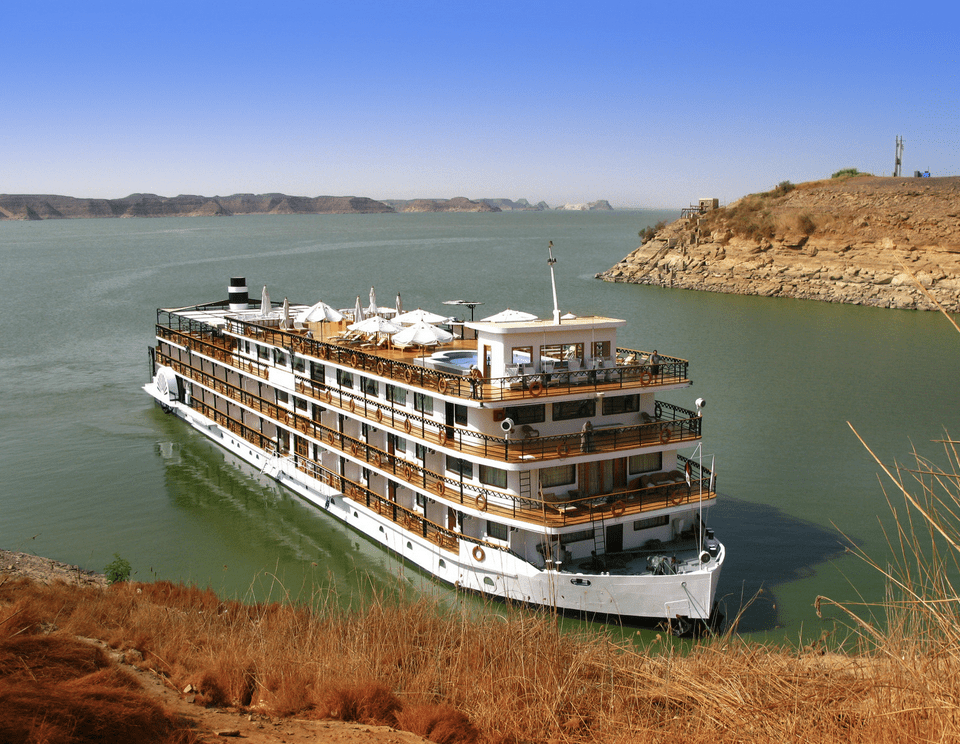 Saint Catherine's Monastery
Saint Catherine's Monastery is another famous and most visited spot in Egypt. It is not wrong to say that Saint Catherine's Monastery is the oldest place in Egyptian history. It is covered by dry mountains, which add to the beauty of this amazing spot.
The mountain is known and revered by Muslims as Jebel Musa. The entire area is sacred to three world religions: Christianity, Islam, and Judaism. It is listed as a UNESCO World Heritage Site.
Heart-touching spots of Saint Catherine's Monastery
Burning Bush
Chapel of the Holy Trinity
Moose's Well
Jabel Musa
Elijah's Basin
Egypt is a country where a lot of historical places are found. These places are well known for their religious devotion to three world religions: Islam, Christianity, and Judaism. Moreover, the Egyptian pyramids are counted as the Wonder of the World.
Egypt is also known as the Motherland of the World. The Egyptian government is also trying to make the process for tourism visas easy. Tourism is the main source of earnings for Egypt. For fascinating and economical tourist areas, Egypt is famous for EgyptAir booking.
FAQ's
Q: Why does Egypt have good status across the world from a religious point of view?
Ans: Egypt has many religious places in the world. There are three main religions: Islam, Christianity, and Judaism. A lot of people's sentiments are connected with Egypt's religious devotion.
Q: How many days are required to explore Egypt deeply?
Ans: A maximum of 30 days is enough to explore the wonders of Egypt and the many architectural designs that make a man confused about the ancient lifestyle.
Q: Can we visit Egypt's Pyramids alone?
Ans: Yes, you can visit these iconic spots alone with a local tourist guide, which would be more awesome for your memorial trip.
WE SAID THIS: Don't Miss…Experience Nature At Its Finest At Dubai's New 10 km Hiking Trail