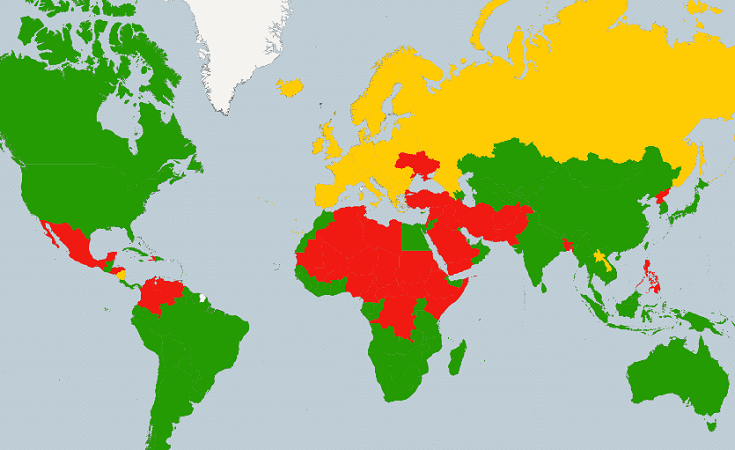 Egypt is finally considerd safe for touristic vacations according to the US government, among other countries as Jordan, Qatar and UAE. Now if you think that is the big turn of events, wait for it. Cautionary measures should be taken while travelling to Europe due to fear of ISIS suicidal attacks. The map released marks the red areas as warning, yellow as alert and green as safe.
This is brilliant news for our country, as the Egyptian government is expecting an improvement in tourism which will have a positive impact on the foreign currency issue. Just last week, over 2000 tourists arrived in Luxor for thr first time in 5 years. We only hope for the best as the country has been suffering for quite some time now.
WE SAID THIS: 3amar ya Masr!