For 90 days, a one-of-a-kind hospital will be helping patients in different cities and governorates between Aswan and Cairo. The Minister of Health, Hala Zayed, Rotary Egypt and the District Governor of Rotary Club, launched a floating hospital (yes a ship) on March 3rd that is equipped with clinics, laboratories, and a pharmacy.
أول مستشفى عائم في الشرق الأوسط بمصر.. يقدم خدمات مجانية للأم والطفل

لمشاهدة المزيد من الفيديوهات:https://t.co/PnJnhVilUD pic.twitter.com/tAGOuYGOxg

— فيديو 24 (@24Media_Video) February 27, 2019
The ship aims to offer free help for those that are deprived of medical services in Upper and Lower Egypt. Some of the biggest charities and medical establishments in the country are participating. Those include the Ministry of Health, the Tahya Masr Fund, Masr El-Kheir Foundation, El-Tayebi Pharmacies, Banque de Caire, and Pharco Pharmaceutical Company.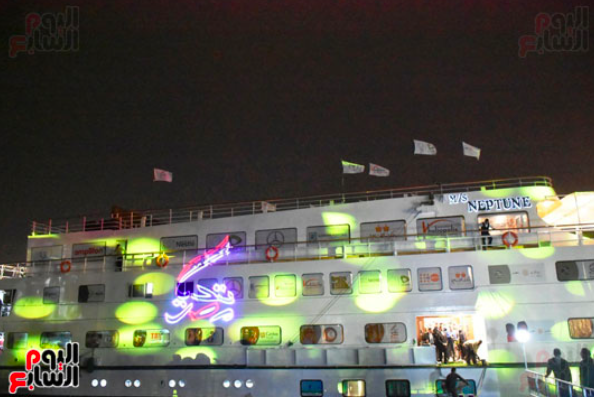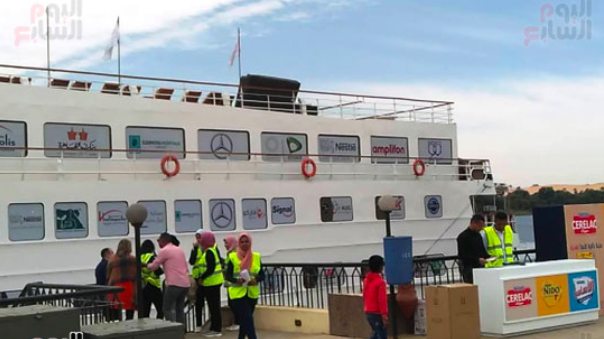 "Our main focus is the children of Egypt as well as their mothers. However, we are also trying to treat as many patients as possible of different ages," Ingy Moneib, the Project Manager, told Ahram Online.
Next Thursday, the ship will sail to Aswan where it will spend a whole week, then move to Luxor, Qena, Sohag, Assiut, Minya, Beni Suef, and Giza. Doctors, nurses, and pharmacists from Cairo, Alexandria, and Aswan joined the floating ship team to make a change.