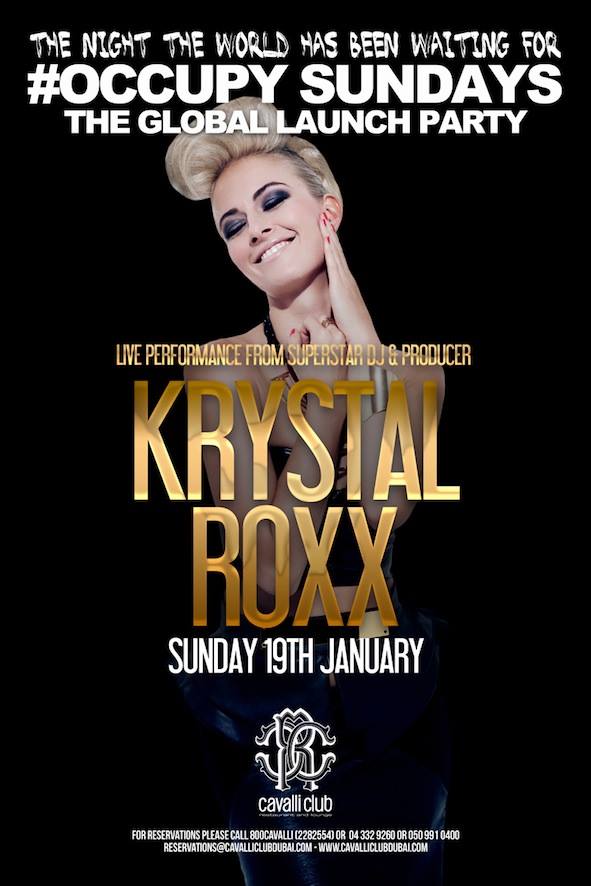 Occupy Sundays' highly anticipated – and secretive – Global Launch Party is finally upon us.
They'll be unveiling their exclusive experience to the (select) public at Cavalli Club Dubai this Jan. 19 with DJ Krystal Roxx on the turntables.
With all the buzz they've built in recent months, Occupy Sundays is where everyone wants to be, but it's guest list only and you have to take a test to prove you're elite enough to party with other one-percenters – a smart marketing ploy on the organizers' part.