Calling all Maldives people, Dubai's Al Mahra Resort is set to make a splash in the South Asian state in 2025.
Becoming only its second branch outside of the UAE, Al Mahra Resort, launched by Dubai company FAM Holding is set to feature 100,000-square-kilometre Fonagaadhoo island including everything from overwater villas, hotel rooms to chalets, each with private swimming pools.
In addition to 40 beach villas, 10 of which will be geared towards ultra-luxury travelers, a tranquil spa, a state-of-the-art gym along with three restaurants serving a selection of international and Arabic cuisine.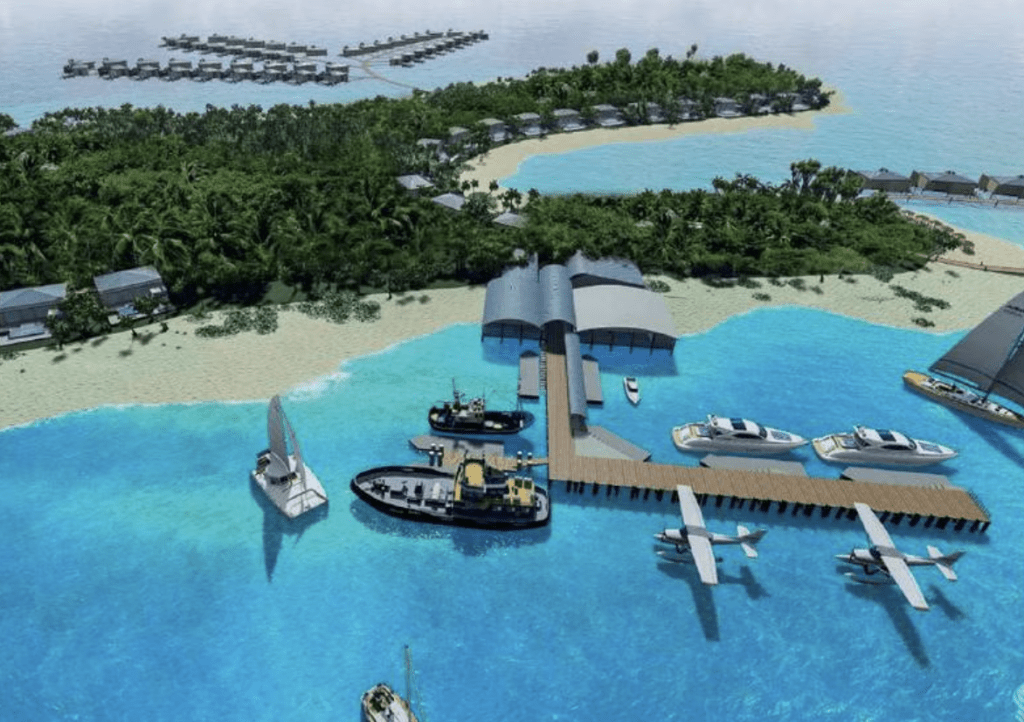 Once you've checked into the resort, you're met with a host of activities that you can take part in; ranging from scuba diving to snorkeling.
Reflecting on the location choice of Maldives, Faisal Ali Mousa, Chairman of FAM Holding Group, says, "venturing beyond the UAE for the first time, we have chosen the Maldives as our destination due to its immense potential in the tourism and hospitality sector."
Also, the Resort is opening with a strong sustainability focus using renewable energy, developed by FAM Ganz Green Energy, a subsidiary of FAM Holding.
WE SAID THIS: Don't Miss…'Riverman' Action Film Set To Be Shot At Saudi Arabia's NEOM