From November 14th-18th, 2021, the Dubai Airshow will be taking place at Dubai World Central! Considered to be a step towards success in overcoming the hardships the pandemic posed, this event will be a major treat to the eyes. The event will further help the aviation, aerospace, and defense industries get back to business after the pandemic, and aims to resurrect the aviation industry.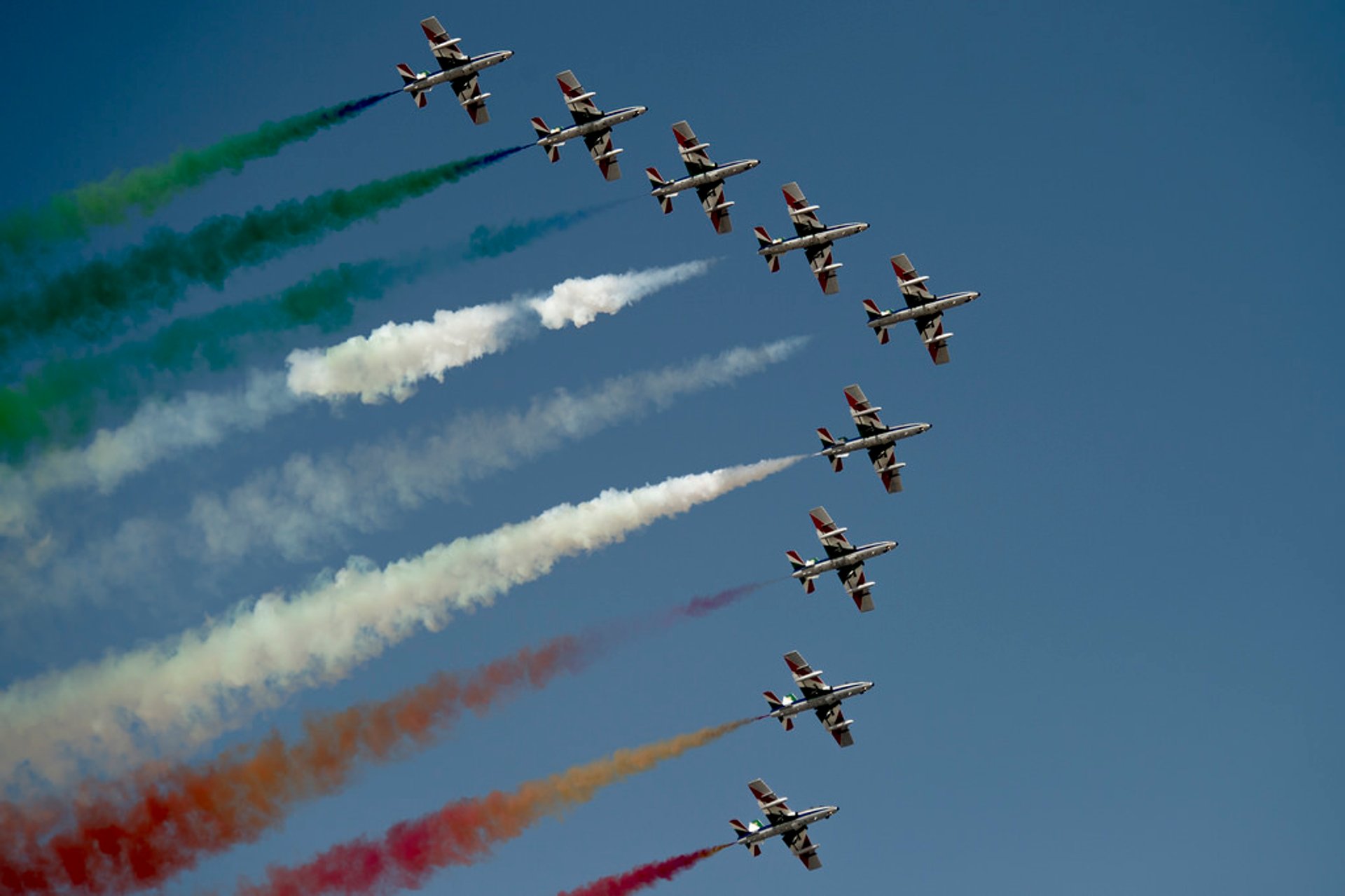 This is the 17th annual Dubai Airshow, with the last one being in 2019. Exhibitors, media, and attendees gather for the event every year, and this year, representatives from 148 countries, 1,420 media members, and 1,200 exhibitors are expected to be there! The Dubai Airshow serves as a massive attraction for all aviation lovers who enjoy watching the aircraft displayed and soar in the Dubai skies. Renowned companies such as Boeing, Emirates, Airbus, Etihad, and much more will be attending this year's event as well! And if you're a tech lover, there will be an arena with drones, new tech, and robotics displayed. In addition, there will also be a cafe with robot waiters waiting to take your order.
An Emirati milestone
"We have crossed many significant milestones this year despite the difficult period. Dubai has been a symbol of resilience and agility in responding to the challenges that the pandemic brought, and we are confident that the collaborative work done by the sector's key players to restore consumer confidence and boost travel operations will pave the way for a thriving aviation industry. Dubai Airshow 2021 will serve as the ultimate testament to the industry's steady recovery and growth and firmly establish Dubai as the leading global aerospace hub."

Said the President of Civil Aviation Authority , Chairman of Dubai Airports and Chairman and Chief Executive of Emirates Airline and Group, H.H. Sheikh Ahmed Bin Saeed Al Maktoum.
Furthermore, the event is a time where manufacturers and airlines make announcements about their aircraft orders and connect with other businesses. In 2019, the UAE purchased $16 billion worth of airplanes, and Air Arabia purchased 120 aircraft for $14 billion.
The event is truly a luxurious one, with booths for meetings that are air-conditioned and soundproofed. And that's not all, as there will be boardrooms suspended from the ceiling for "meetings in the sky!"
Of course however, precautions and COVID-19 regulations will still be applied throughout the event in order to ensure the safety of the people, including social distancing and the wearing of a face mask, which can result to paying a fine for not wearing one.