In the last few years, many people have been looking for healthy and nutritious alternatives to dairy products, specifically dairy milk. Since more and more people are becoming lactose intolerant, and others complain about digestion problems when consuming dairy, plant-based milk became the ideal option for many. So to cater to all its customer needs like it always does, Juhayna has introduced Juhayna N&G (Juhayna Nuts & Grains), a plant-based milk range that tastes great, is naturally low in calories, and is suitable for everyone. This serves as an especially relevant option to those who are flexitarians, vegans, health conscious, vegetarians, lactose-intolerant or environmentally mindful.
To help you pick the right product for you, the range includes almond milk, oat milk, hazelnut milk, coconut milk, and soy milk, each with its own benefits. That being said, the one common component between all five is that they're all 100% vegan, dairy-free, and natural, with no artificial flavors and preservatives added. And the best part is, they're tasty, healthy, and won't leave you feeling heavy or uncomfortable.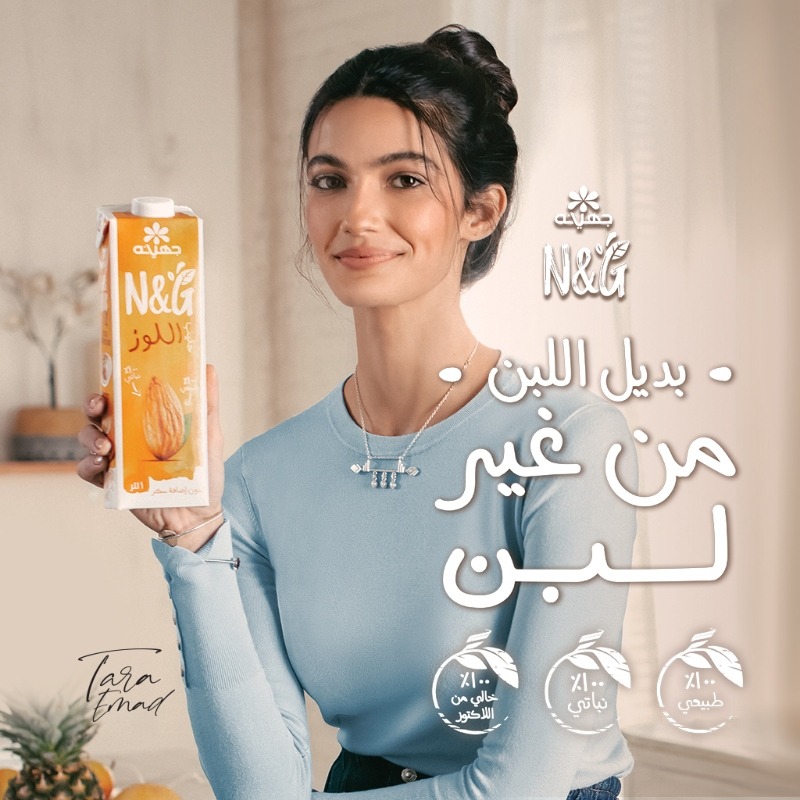 If you're wondering which one to try, this range has something for everyone. Juhayna N&G's Oat Milk is a good source of vitamins D, B2, and A, making it good for the gastric system and also a source of lowering blood cholesterol. Juhayna N&G's Almond Milk is high in vitamin E, so it may help in reducing inflammation and stress.
As for their coconut milk, it's a good source of manganese and copper, and is rich in vitamins D, B12, and B1, which boosts the immune system. On the other hand, Juhayna N&G's Hazelnut Milk is low in calories, rich in antioxidants, and vitamins D, B2, A, and E. It boosts heart health and aids in improving blood sugar levels. But that's not it! Juhayna N&G's Soy Milk is a great source of potassium, vitamin D and B2, and is also high in protein.
If their latest ad featuring Tara Emad was not enough to get you excited to try them, then these multiple benefits will surely make this assortment your ultimate healthy companion for daily use. Go ahead, try them out!
WE SAID THIS: Which one will you try?