Concerts seemed like the stuff of history in 2020. After a long, mentally numbing year and a half of strict COVID-19 restrictions, measures were eased and uplifted in the summer of 2021, a decision that came as a much needed breath of fresh air. It allowed for mega concerts to be held, like the one we witnessed in New Alamein on July 30th.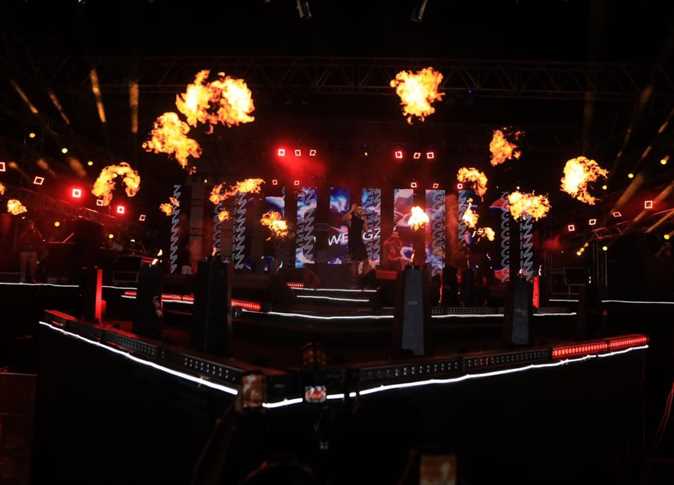 As proof that the youth were dying for a window to party, this mega concert was a massive hit. The concert featured household artists like Wegz, Afroto, Batistuta, Dizzytooskinny, Wezza Montasser, LVAV, Rashed, and Gahallah with a surprise feature from Marwan Moussa. Thousands, including Sahel crowds and people from all over traveled long and far, stood in lines, and in turn, had the time of their lives. 
What's to come
Concerts that are expected to be as much of a hit as the New Alamein one are already in the making. Most notably, Marwan Moussa's concert on the 6th of August at Zamalek theatre is already rumored to be sold out. His other concert on the 12th at New Alamein also features Rich the Kid and El Joker, and is expected to be one of the biggest gigs this summer.
What to hope for
Many rap fans have awaited the return of Marwan Pablo to the scene after his decision to quit making music. He made a comeback with an LP earlier this year and fans are dying for a live show. If he were to make one, it would be one for the books, no doubt about it.
More classical please
With the Cairo Opera House's calendar returning bit by bit to its former glory, we're hoping to witness the return of local orchestras like Cairo Steps and international acts to once again revive the cultural scene.
Art lovers were lucky enough in Egypt to have a vivacious and budding artistic habitat that was not destroyed during quarantine times. We hope to get back our spirit in full, and act as a catalyst for art revival regionally and globally.