Is the Egyptian Film Industry Finally Getting a Revival This Eid?
Via El Mowaten
No one could deny that the Egyptian cinema industry faced a stagnating halt in the 2010s, especially post the 2011 revolution. Whether this happened due to an overall shift in popular taste (demand), or due to financial shortages on the producers' end (supply), or even a mixture of these two factors, one thing is clear: the competitive and oldest cinema industry in the Middle East is a mere shadow of what it was once was.
A normal cinematic season in the early 2000s would have had a huge list of A – list superstars, competing for the box office's lead. You could see names like Ahmed Helmy, Adel Emam, Ahmed Mekky, Mohamed Saad, Mohamed Heneidy, Karim AbdelAziz etc.  all competing in one the same cinematic season, with films possessing intriguing plot lines and high-budgets.
After the 2011 revolution, however, cinema production witnessed a dramatic shift to the worse; low-budget comedy movies, where a belly-dancer and a fight scene became staple products, became the norm. If you were lucky,  you would maybe see a single good movie – one that was actually worth your time and money – like once a year ( El feel el Azra2 'The Blue Elephant' starring Karim Abdel Aziz is a good example).
To my surprise, this Eid season is packed and saturated with huge names, to the extent that I am getting a little bit more optimistic about the cinema industry getting the revival it deserves.  Indeed, this year's line-ups of trailers is even more promising than anything I was hoping for.
Horoob Etirary (Compulsory Escape)

Ahmed El Sakka's 'Horoob Etirary' is hands-down the most anticipated movie this feast. I am not a fan of Action movies, but the trailer shows several features that guarantee that this movie is going to be something.
For example, the film contains a huge line up of superstars, including Amir Karara, Ghada Adel, Fathy Abd El Wahab, Mostafa Khater, Ezzat Abo Ouf, Ahmed Zaher, and many others.
Moreover, one of the film's shots – present in the trailer – appears to be shot using drones, indicating a high caliber of production. Did I also mention that the film's theme song is sung by MTM? What more could a 90's kid possibly ask for?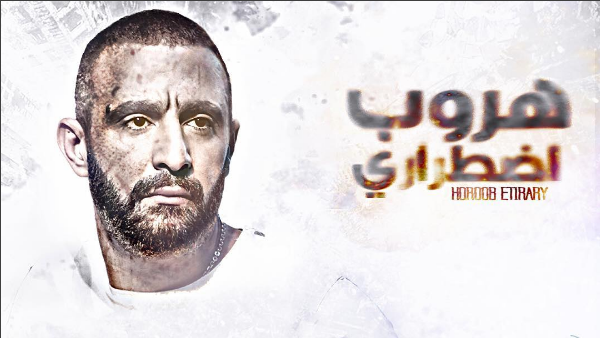 Al Asleyeen (The Originals)

Al Asleyeen is my personal favorite movie in the race this feast, and it's easy to predict why, just from watching the trailer. The movie does not just feature an epic line-up of my favorite stars: Khaled el Sawy, Maged el Kedwany, Menna Shalaby, Mohamed Mamdouh and Kenda Aloush. It is also home to a story line that has captivated me, just from having watched the two minute trailer.
No wonder this potential masterpiece is written by Ahmed Mourad.
Gawab E3tekal (Arrest Warrant)

Mohamed Ramadan's Gawab E3teqal trailer suggests that it's going to be like nothing we've ever seen from Mohamed Ramadan. Ramadan is currently the most popular cinema star, but  his movies that usually portray him as a thug and/or gangster. This movie, however,  is expected to create a huge shift in Ramadan's filmography.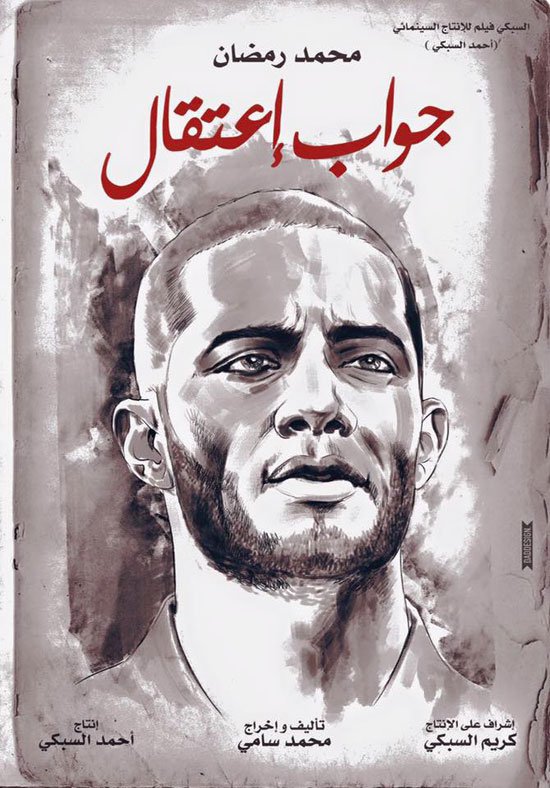 El Khaleya (The Cell)
The teaser for Ahmed Ezz's newest action movie speaks for itself. It looks like yet another high budget film, that is definitely worth your two hours.
Antar Ibn Ibn Ibn Shadad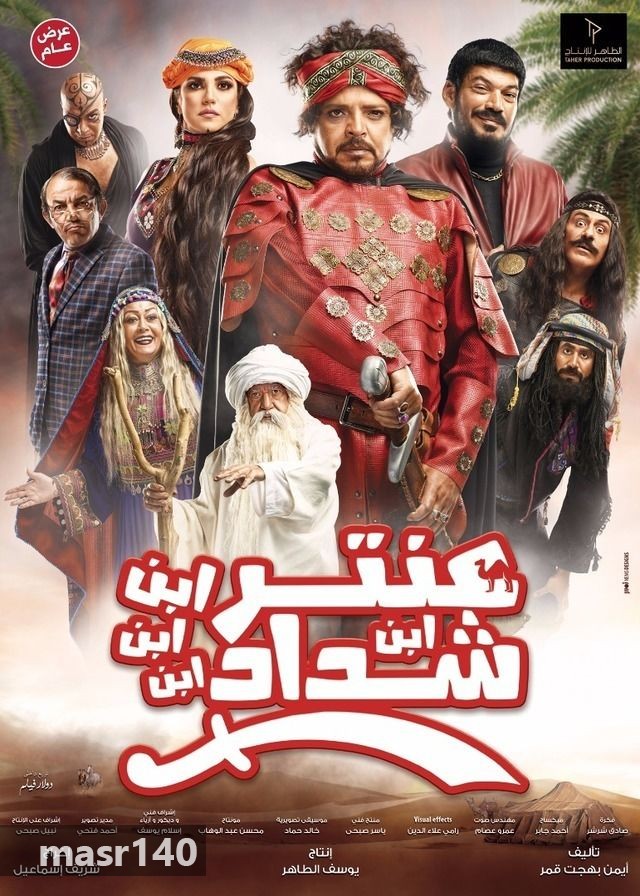 The first non-action movie in the race is non other than Mohamed Heneidy's Antar Ibn Ibn Ibn Shadad, and we can't wait for this comic superstar's comeback!
WE SAID THIS:  There will be also a movie featuring Tamer Hosny, Nour, and Dorra.