All over the world, the Omicron variant is spreading like wildfire. The rate of its spread is way faster than the Delta variant. Even COVID-19 vaccinated people are getting infected. As the holiday season approaches and malls get crowded, it's important to set priorities. According to the World Health Organization, it's 'better to celebrate later than now and grieve later.' Hence, we're here to tell you how to take care of yourself while Christmas is around the corner and Omicron is literally in the air.
Traveling precautions
A lot of people travel for family gatherings during Christmas, so it's important to be ready for travel. One essential step to be able to travel safely is to get vaccinated if you haven't. As soon as it's your turn, it's crucial that you get vaccinated, as COVID-19 vaccines lower the risk of infection greatly.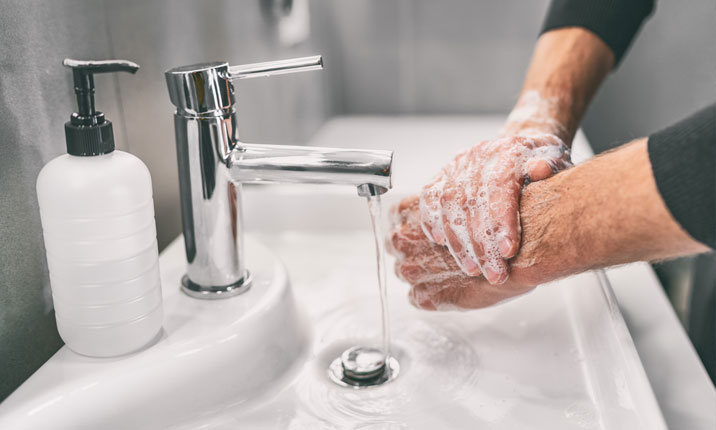 An important and obvious safety measure is to wear a mask all the time! Wear a mask in public indoor places and outdoor places. A properly fitted mask will go a long way. Keep your distance and minimize contact with people, and it will definitely save you a lot of trouble. Clean hands are key to a healthy life. Wash your hands regularly and especially when touching your mask.
Gatherings
In light of the beginning of Omicron, it's advised to have small gatherings. Social distancing is important, so even if you will be hanging out with your family or friends, do it outdoors where there is ventilation. Another important tip is to cover your mouth and nose when coughing or sneezing. That, of course, is in addition to the mask and clean hands.
Safer shopping
When it's time to buy Christmas gifts or shop for your Christmas dinner, it's safer to do it online. If online shopping is not an option, then your visits to the mall should be controlled. For example, go to small shops that are less likely to be crowded. Definitely avoid malls.
With numbers of infections spiking daily, taking the proper precautions is pivotal. So, don't neglect your health and the well-being of those around you, and take care.