By Heidi Sallam
Christmas is here and Santa is knocking on our doors, can't you feel the vibe! It's been almost a year and the pandemic is still limiting us with all its precautions and life restrictions. A lot of events got canceled and most people quarantined themselves at home for the sake of staying safe and sane. But you know what? Corona got nothing on the joy of spending Christmas in Cairo and the vibe is still standing strong despite all the hurdles.
The moment we hear Christmas, our brains automatically link it with carols, bazaars, gifts, and most importantly its festive vibe. And since Christmas is at our doors, we've compiled a list of Christmas bazaars that will help you better celebrate Christmas in Cairo as you should.
The Arkan Christmas Bazar
Arkan Christmas Bazar which is organized by the United Group and managed by INICA is happening now , showcasing lots of different categories including fashion, jewelry and most importantly the new Cosmo city where all the games and fun activities are set aiming to get out the inner child in us. Starting the 10th until the 12th most of the bazars will be taking place. So, why not get ready for buying Christmas gifts and treat yourself with some of the Christmas essentials?
Deutschland Christmas Market
Located in Galleria 40, you are surely to find all your Christmas cravings. For the first time, you can find authentic German market in one of Cairo's most go to places! You can follow their event on Facebook, for further insights.
Christmas Bazar Madenity Golf Club
A whole family day that will take place at Madinaty Golf Club with some music and violin entertaining all ages can never go wrong. Kids will surely enjoy their time with all the activities and the Magic and Clown Show. No need to mention that there will be some shopping from clothes to home essentials. Get ready to spend some money there!
Maxim Christmas Market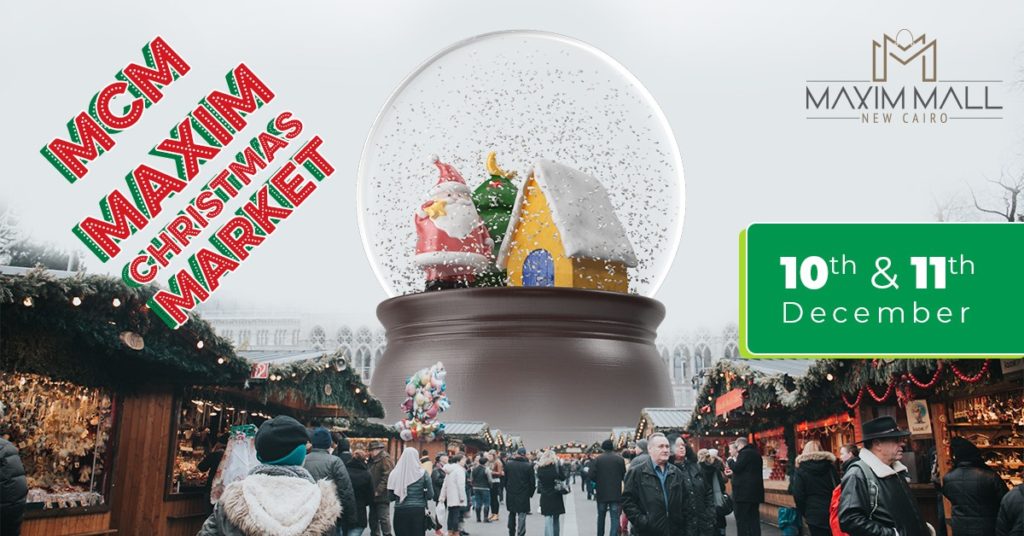 'Maxim Christmas Market' will be located in Maxim Mall offering a shopping day for the whole family as the newest 2021 Fall/Winter fashion collection will be showcased, some home accessories, kids activities and many more surprises to be announced there.
Walk of Cairo
Finally, 'Walk of Cairo' (WOC) located next to Sodic West gate is the newest high street pedestrian experience that offers entertainment and food and is also celebrating Christmas from December 4th till 7th. Moreover, WOC is drawing people's attention with its bright Christmas lights and fully Christmas decorations that amuse the people while walking around. Furthermore, they're entertaining their audience with Christmas carnival games, Santa and of course some kids activities on the way that will be kept till January 7th.