Chery's top-notch brand EXEED made an appearance on April 19th at Auto Shanghai, in what can only be described as a historic innovative development in the decade, showcasing all the current models. Stellar, the model incorporating the '4F' concept, served as a frontline example of the concept, as it made its world debut at Auto Shanghai. In addition, a special announcement was made during the auto show, announcing the positioning of EXEED, "extremely intelligent."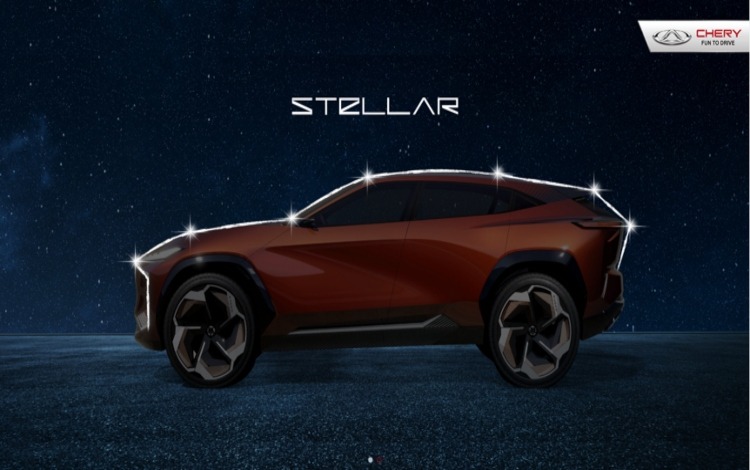 Cementing change for the future
EXEED seeks to enter the future with nothing short of an optimistic attitude, putting forth its foundation of technical capabilities, innovation, and a vision for the future into action. Users will be provided with a superior sense of ease and intelligent travel experience, thanks to the "extremely intelligent" products that will be available. As EXEED takes into consideration the particular needs of each and every consumer, they have stepped up on the world stage, launching their personalized brand of "co-creation."
With the co-creation brand implemented, it will unite professionals from all corners of the globe, Stellar owners, and motor enthusiasts, with the sole aim of a joint effort for designing and engineering cars. With a wide-scale effort, the program aspires to construct a more impactful future through this symbiotic process for owners and EXEED.
With 24 years of experience of R & D efforts, Chery is equipped with five global R & D centers, as well as a supplier system in place that consists of 500 Fortune companies. In order to set the trend for the future, EXEED plans to carry out their "domestic innovation" objectives, which will ensure a smoother passage for future travel needs. For such an ambitious task within the hands of EXEED, their 4F concept, which stands for "free hand, free range, free space, and free life," has gathered the minds of many in order to leap into the future of innovation. Leading by example of this aspiration is Stellar, the first model constructed that incorporates this concept, further expressing EXEED's keen eye for smarter travel in the future.
Born to Redefine the Future
Stellar will connect with people's thoughts, also referred to as "intelligent mobility." This mode of travel, called "Yao Guang," is the Chinese word for the first star situated in the Big Dipper. The name was used as a form inspiration from the star, which guided people throughout Ancient China in their directions, and for the seasonal transitions. As a way to put their gratitude for the star into action, EXEED sees this name fit as a way of using the spirit of the Big Dipper, forever moving them forward.
Due to the power of a GDI engine in place and a super four-wheel drive, Stellar features a high efficiency and decreased amount of fuel consumption. Level 4 automatic driving is included in the model, which also has FOTA updates available for your personalized use. This vehicle personalization allows users to switch easily between multiple driving modes, including entertainment, gaming, meeting, and more. It's safe to say that the Stellar design is the first step taken by EXEED as they plunge into the enhanced domestic travel experience for automotive technologies in the future.