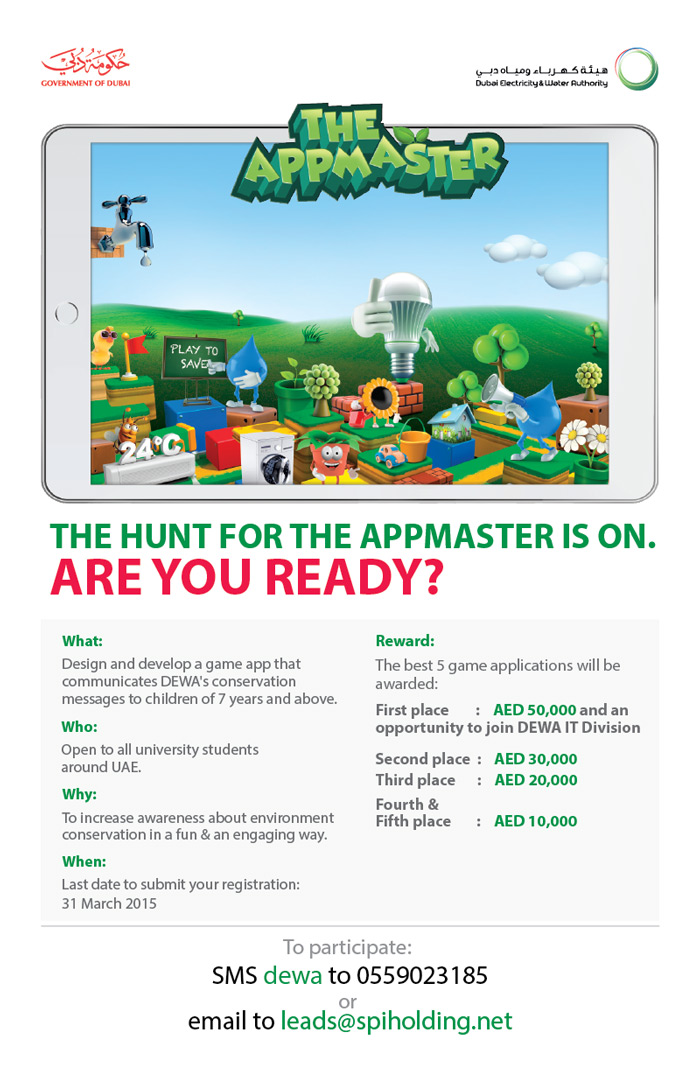 Are you an aspiring designer studying in the UAE? Join the app master competition for the opportunity to win exciting prizes!
The Dubai Electricity and Water Authority is looking to spread environmental awareness by promoting  the idea of conserving water and energy to the youth of the UAE, and they want your help. Register to enter the race to create an app targeting children seven years and older and spread DEWA's message in an enjoyable way.
This is your chance to not only mold the minds of young children but to also win a cash reward and the chance to join DEWA's IT team!
WE SAID THIS: Don't miss " 8 Egyptian Design Studios Going Green"