"In 2011, after the Jan 25th revolution… we started this initiative to support the fashion industry in Egypt and to give young Egyptian designers the chance to be introduced to the world", explained Susan Sabet, Editor in Chief of Pashion magazine.
This year, the third Cairo's Fashion Nights came to life last weekend in support of the Elisa Sednaoui Foundation. International brands such as Fendi, Calvin Klein, Louis Vuitton as well as Arab designers like Tahir Sultan and more made generous donations at the VIP silent auction on the 17th.
The star-studded event to showcase young Egyptian designers was sophisticated and stylish. Here is how I spent it.
As soon as I stepped into the Pavilion of Semiramis Intercontinental, I felt like I entered a different world. Welcomed warmly by Sabet in her elegant outfit and Chanel cross bag, she asked me to take a guide with me for my tour around the lounge. The lounge was filled with fashion magazines and books and it was a space for lively chats between Cairo's most daring fashionistas.
I hung out at the Marie Louis booth and talked to the luxury retailers. They showed me their spring and summer 2014 collection and presented their catalogs.
The Amina K. booth was unique and elegant as usual, with a special discount for only one day. Amina K. herself greeting the shoppers wearing one of her exclusive designs.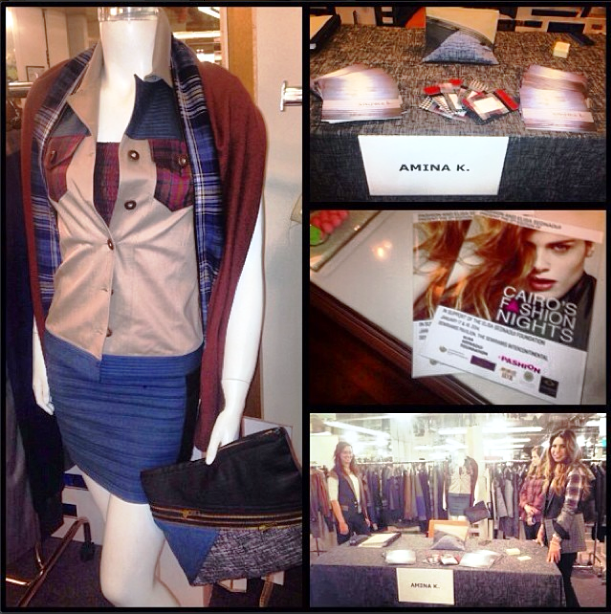 On the opposite side, I found a very colorful table with lots of jewelry. Najwa from Tollie Design introduced me to her established brand. 90% of her designs, including the Bedouin style shawls, are handmade by the designer herself.
I was drawn naturally to the Malak El Ezzawy booth, where I met Malak, who walked me through her exclusive bustier collection. Everything you fantasize about wearing was shown there, from tulle skirts to sequined dresses.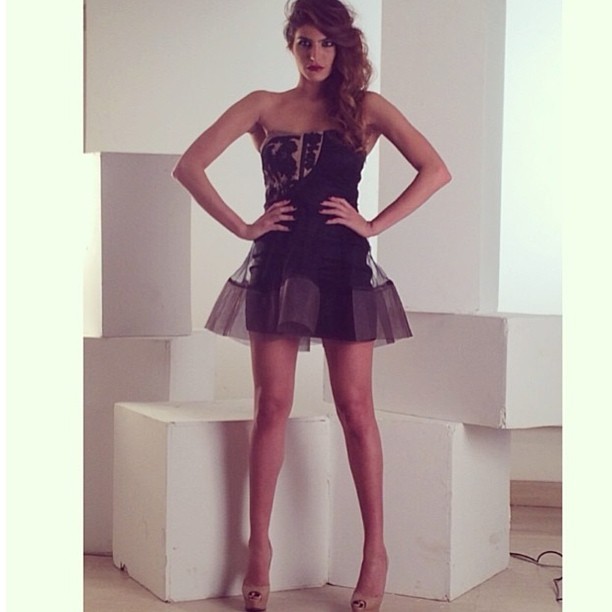 The smart Soad Abo Gabal had a daring burgundy silk dress on a mannequin, which attracted me right to her booth. SAG designs are elegant and fresh.
ISIS was present through Sabry Marouf's jewelry, which released its new collection there.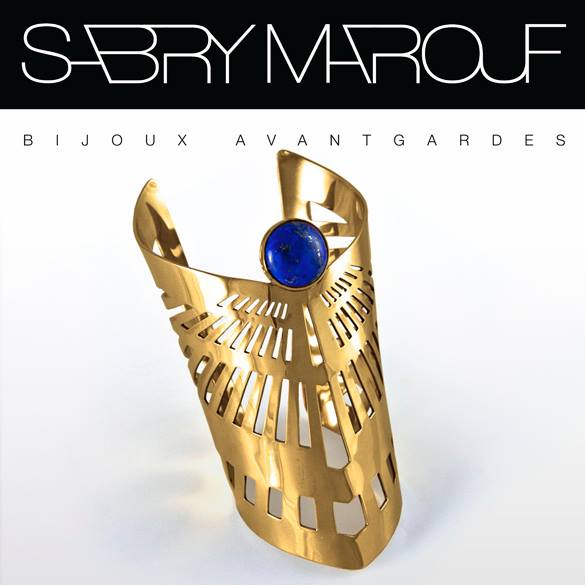 I found a cat with an Anna Wintour haircut on a bag and I was sold; Ron's Bags were the bomb. I loved how different the collection was from anything I have seen in Egypt or even in the Arab world. And if I wasn't on a diet, I would have devoured one of their yummy looking macaroons.
One elegant lady stood in front of a crystal studded jewelry collection: Heba Sherif, founding partner of Mint, the English brand exclusively franchising in the Middle East. Mint is available in Cairo and Dubai. The collection is very rich and heavy, all with semi-precious stones and Swarovski crystals. This collection is the best way to make an impression and make a plain dress look as expensive as Chanel.
I took a little walk inside and saw the beautiful collection of Fair Trade Egypt, where I had a chat with their marketing representative Yara. The global initiative aims to teach craftsmanship to simple people around the country and sells them at very competitive prices.
As soon as I strolled outside the lounge, I spotted a bohemian set up in the corner with an amazing collection. Coterique was brimming with creativity; it was like I was walking through the pages of a magazine.
Then I entered the exclusive set up of Azza Fahmy Design School, where Kaya, an Italian exchange student, showed me the basic setup to make jewelry. Meryam, the school manager, was very welcoming and kind.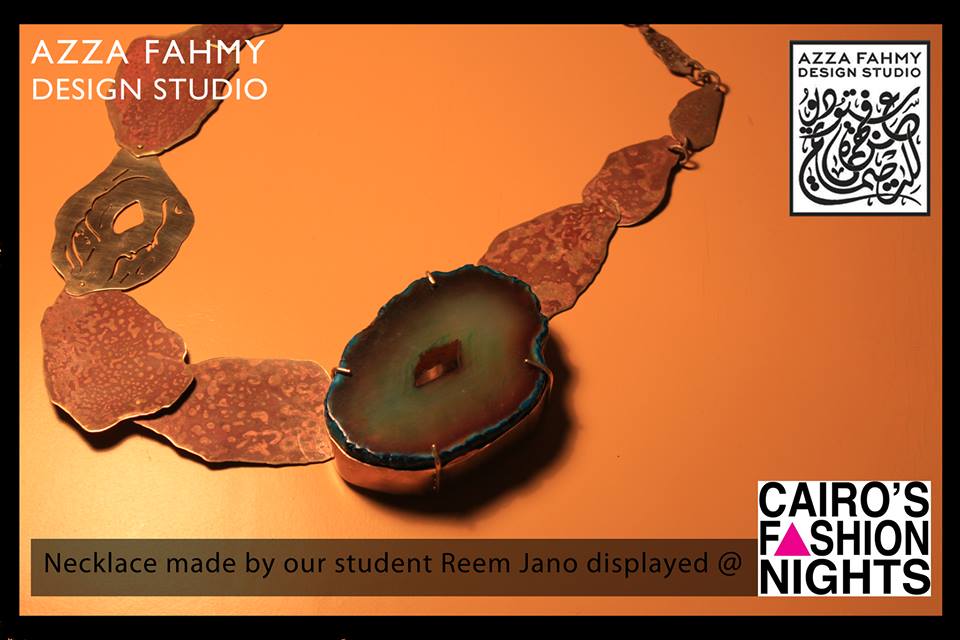 Six almost unrecognizable Mobaco polo t-shirts were up for auction for the charity event. The fashion design center students managed to turn basic polos into masterpieces of art.
Designers' heaven in Cairo, aka Villa Baboushka, had a very elegant room showcasing an even more elegant collection, while Italian and French pieces from Sixty Nine were like eye candy to me.
I saved the best for last with Maison Yeya. The designer Yasmine Yeya had a fairytale set up for her booth, with amazing white wedding gowns with flower girl dresses. It reminded me of cherry blossoms in early spring in Washington. The bridal collection was heavenly.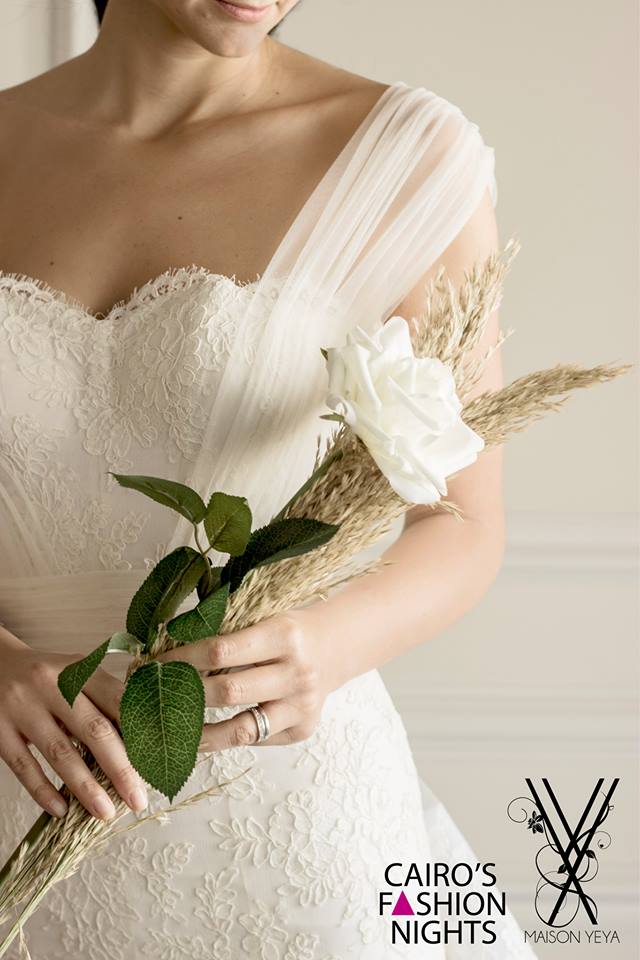 I think I had one of the best days of 2014 right there and then. I hope more elegant, organized fashion events will be held in Egypt. 15% of all the designer's sales will go to the Elisa Sednaoui Foundation for children – shopping for a good deed, indeed.
WE SAID THIS: Don't miss Hadeer's interview with Elisa Sednaoui here.