Cairo on Budget: 14 Things to Do From Free to Low-Cost
Via World Travel Guide
By Sarah Alblowi
If you thought everything costs money in Cairo, you're maybe actually wrong! The biggest misconception that Cairo's visitors have is that the Egyptian capital is not cheap.
Don't worry, we've got your back! Here are some activities that you can do in Cairo that are either free of charge or super budget-friendly!
Corniche Walk
The Nile river never disappoints; it's always full of life! Grab a slightly burnt corn on the cob or coffee during your walk; sunsets are the best!

Azhar Park
The most green space in the heart of Cairo where you can take a break from traffic and pollution for a calm, flower-filled, afternoon stroll

Koshary Abou Tariq
Authentic and carb loaded, Koshary is a street food to die for and Abou Tariq's is definitely the best! Starting at EGP 10, it's a super filling meal.
The Great Pyramids of Giza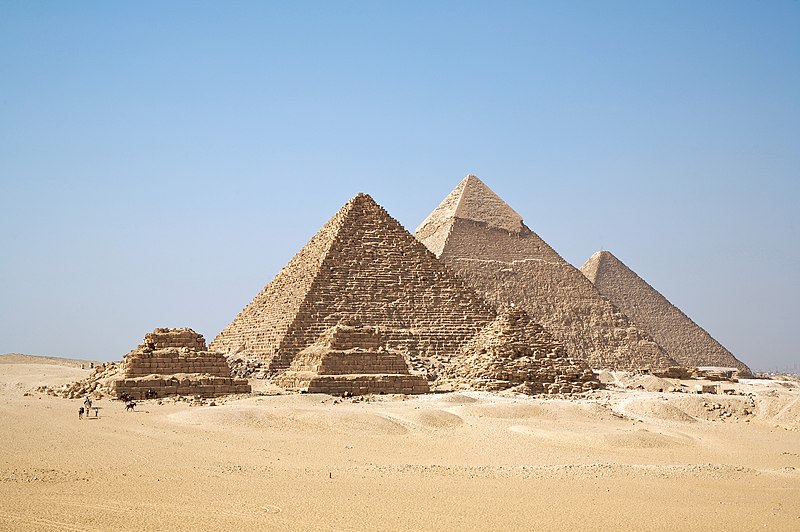 Pose for a selfie with the Pyramids! Egypt's most popular attraction is low cost and a bucket list check off. This place has been there for ages and we've taken its existence for granted. It's about time to take some time off to appreciate it its beauty up close.
Art galleries
Psst! Art gallery hopping is free! For more information, check out: Here Is Your Guide to Cairo's Most Aesthetic Contemporary Art Galleries.
Khan El Khalili
Full of antiques, hanging lights, and Oud music. Sit for some El Malky rice pudding or at Al-Fishawy, roam around, and soak in the cultural fun.

Downtown Cairo
Start at Tahrir Square and move through the cracks of Cairo's fast-paced streets. Run into old shops, local food, architecture, and more hidden treasures.

Egyptian Museum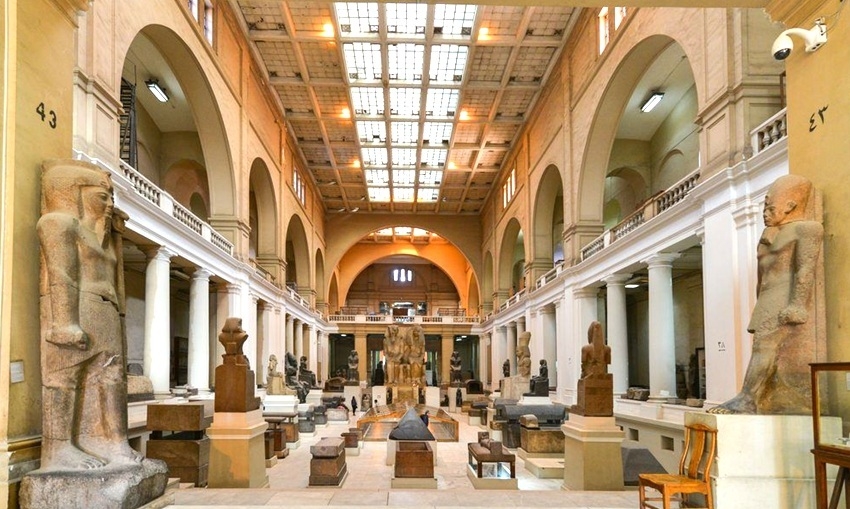 Follow up your Pyramids visit with the museum for a complete historical tour. The roomy and educational building is perfect to escape the harsh weather during winter or summer.
Cairo Tower
For a small cost, you can climb up the tower and over-see the city lights. Get a birds-eye view of busy Cairo, it looks better from up there!
Aisha Fahmy Palace
Located in Zamalek and built in 1907, the Princess Aisha Fahmy's palace is now a renovated arts complex and a must-visit! Full of astonishing luxury and fine interior design. The red room is a definite gem!
Roam Zamalek
The Cairene island of Zamalek holds cafés and cool mini shops, and trust me, walking there is pretty eye pleasing. During weekends, you can walk into an event or festivals.
The Monastery of St. Simon
Carved out of solid rocks, located in the Zabbaleen area in Al Mokattam, stands a religious treasure. Spiritual or not, the extraordinary church is a must-visit!
Salah El Din Citadel and Mohamed Ali Mosque
The Mohamed Ali mosque is just another religious treasure, with beautiful interiors of red carpets and bubble glass lights. Add to that a breathtaking aerial view of Cairo from the historic citadel.

Giza Zoo
Meet some new friends by spending the day at the zoo. Great for families or alone; I mean, you can never be too old for that!

WE SAID THIS: Tell us your favorite spot in the comments' section!