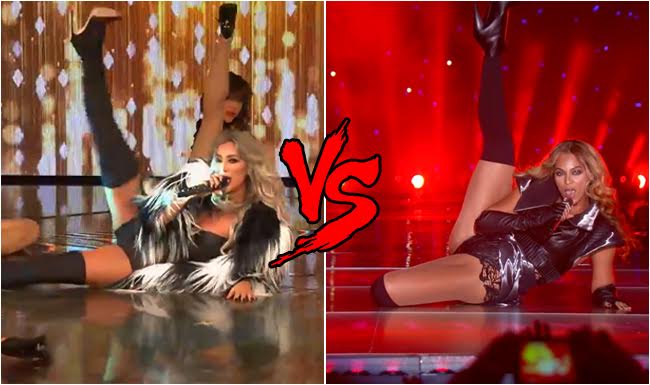 Last week, Star Academy invited Lebanese singer, actress, TV host and fashion icon Maya Diab to be their guest star on their weekly live show where she sang multiple songs from her latest album. One particular performance caught our attention, though — her single "7 Arwa7" (which translates to "7 Lives") — as it looked suspiciously familiar.
Being the Beyoncé fanatics we are, we noticed that Maya (or Maya's choreographer) stole all of her and backup dancers' moves from Queen Bey's Super Bowl performance and specifically the choreography for "Crazy In Love" and "End Of Time".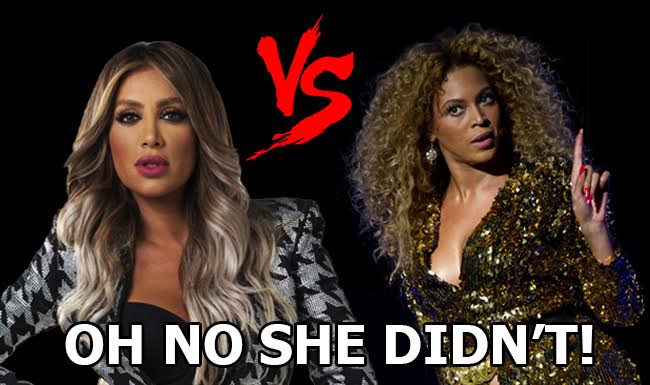 Maya, we love you gurl. You're fierce and have a great voice and dance skills, but here's some career advice for you to keep in mind: A little bit of originality never hurt nobody. Fire your choreographer, get some new moves and if you decide to steal some other Diva's moves, please don't steal Sasha Fierce's and DEFINITELY not her Super Bowl performance, which was viewed by 108 million people around the world live and then hundreds of millions more after that online.
Watch our side-by-side comparison video below and judge for yourself:
WE SAID THIS: Don't miss Beyonce Vs. Nutella.