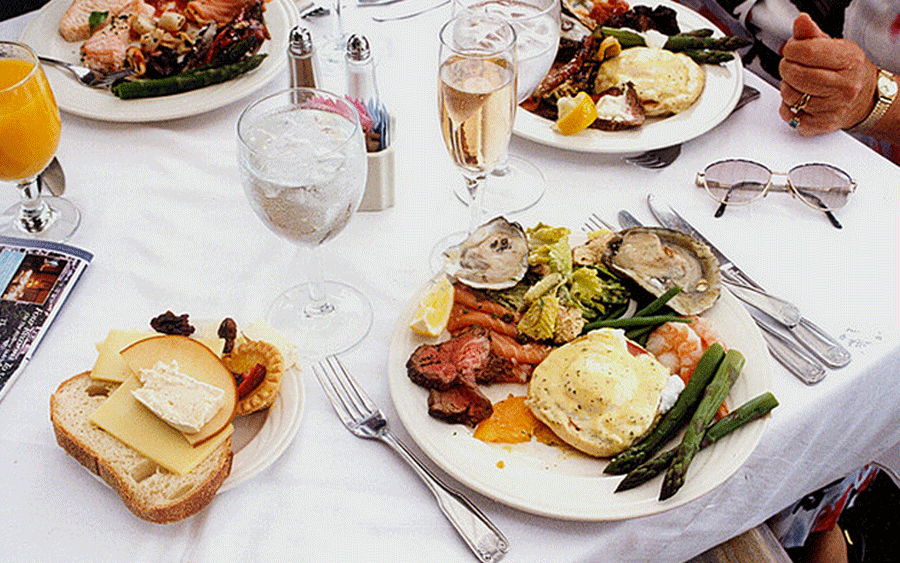 We all love to brunch, but now there's a new movement in town that aims to elevate our favorite meal to another level. Brunch 4 A Cause will be throwing delicious monthly meals with all proceeds going to charity.
"We selected Madaya in Syria as our first cause. But we do not take a political stance in who our aid goes to, we are a group of humanitarians who see human suffering as the issue, and aim to share our part in the alleviation of human suffering regardless of political affiliation," says Mariam Abboud of Brunch 4 A Cause with a sad yet happy face.
"Since last October, which was the last shipment of aid we sent before the blockade, 35 people had starved to death in Madaya, others had to resort to eating leaves, dogs and cats for nutrition to survive. In order to make sure the aid makes its way to Madaya, we have selected the Syrian Arab Red Crescent as our charity of choice. We took careful consideration in the selection of the receiving charity, as we want to insure transparency and delivery with the money we ask our guests to pay," Abboud reassures us about the Syrian Arab Red Crescent.
Their first-ever brunch for a cause is launching this Saturday, Jan. 30 at The Bear in Palm Hills with the help of chefs brought in from The Cookery Co. to make sure your brunch game is strong. Also coming from the land of Fayrouz is Lebanese DJ Hadi Sabaa with his unique brand of Nu Disco. And, last but not least, the corkage is going to be free in case you want to get a bottle *cough* or two *cough* with you.
Call 01001615000 or 01229401158 for table bookings (lounges are already sold out). Meanwhile, tickets for 400 EGP will be sold at the door.
WE SAID THIS: Check out Brunch 4 A Cause on Facebook here.