We've all been there. The worst feeling you could possibly ever have is traveling and reaching your destination without your luggage.
For a moment it feels like your life is ruined, you are helpless and it makes things ten times worse if your work equipment is in that lost luggage. That's exactly what happened with Mashrou3 Leila's violinist, Haig Papazian.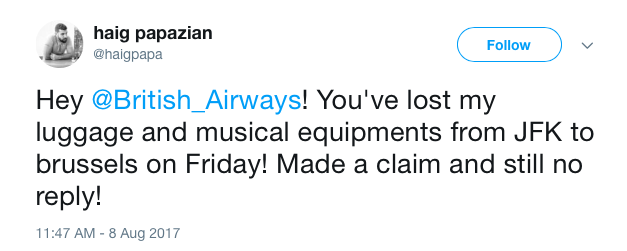 The Lebanese indie band is currently touring the world and fans are ecstatic. It goes without saying that when Papazian went on a Twitter rant over his lost gear, fans lost it all over Twitter as well. The musician received no reply from British Airways after losing his luggage en route from JFK airport in New York to Brussels on August 4.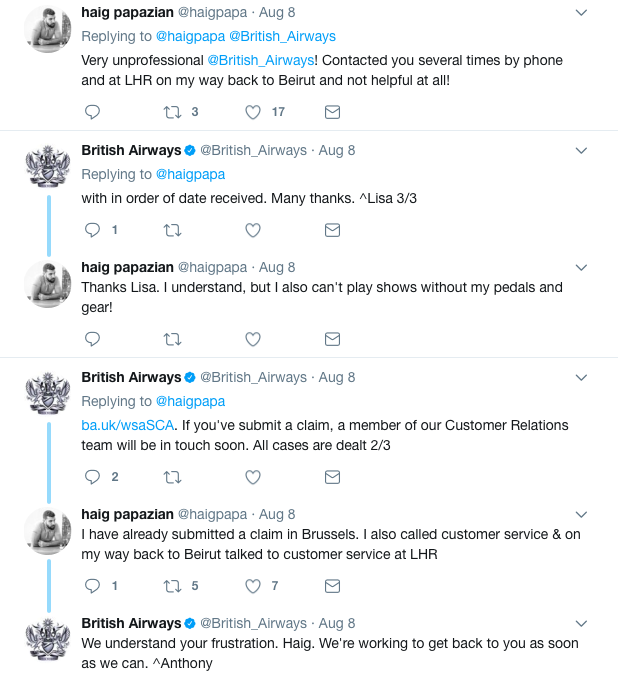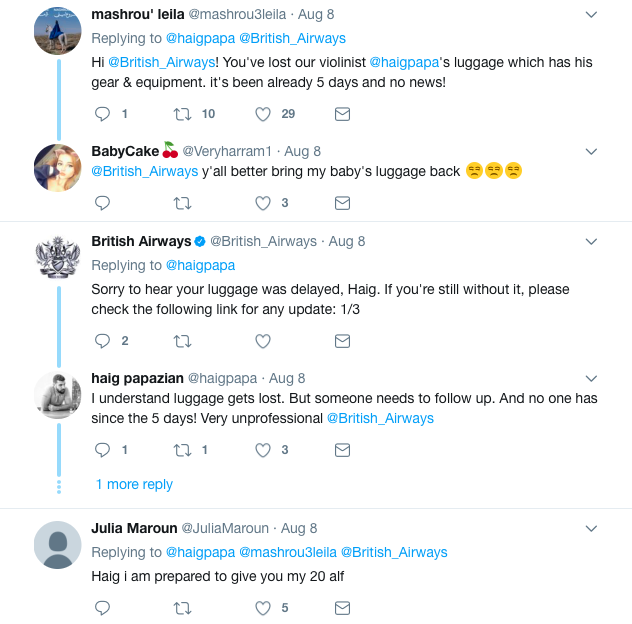 While British Airways have been following up with the situation, the luggage itself still seems to be missing. And because the powers of Mashrou3 Leila and social media are real, fans started their own Twitter rants, pleading the airline to resolve the issue so the tour isn't remotely ruined.




WE SAID THIS: We hope the situation gets resolved soon.