Breathable Modest Outfits to Rock in the Summer Heat
NEW YORK, NY - FEBRUARY 11: A guest wearing yellow dress seen outside Tibi on February 11, 2018 in New York City. (Photo by Christian Vierig/Getty Images)
Bikini season is here, but some of us prefer not to show much skin. No matter what the reason is behind this choice, modest fashion is often misunderstood as strangling layers of tucked fabrics, head to toe. Despite what modesty means to you, we've combined summer essentials that don't include your typical crop-top, mini skirt, or bikini.
The biggest no-no for modest dressing in summer is thick layers and over- layering. Avoiding denim will also save your behind in the sizzling heat. Comfort is luxury, don't torture yourself with harsh fabrics for a fashion statement. There're many brilliant options and breathable materials for the scorching hot weather listed below. You can thank me later.
Maxi Skirt
Maxi skirts or pencil skirts are a modest girl's best friend. They're flattering on every body shape and they make different statements depending on style, colour, and fabric. Brighten your wardrobe with long flowy skirts and swap out the blood circulation killing jeans. Summer is all about having fun and feeling comfortable and the styling possibilities are endless.
Summer Dress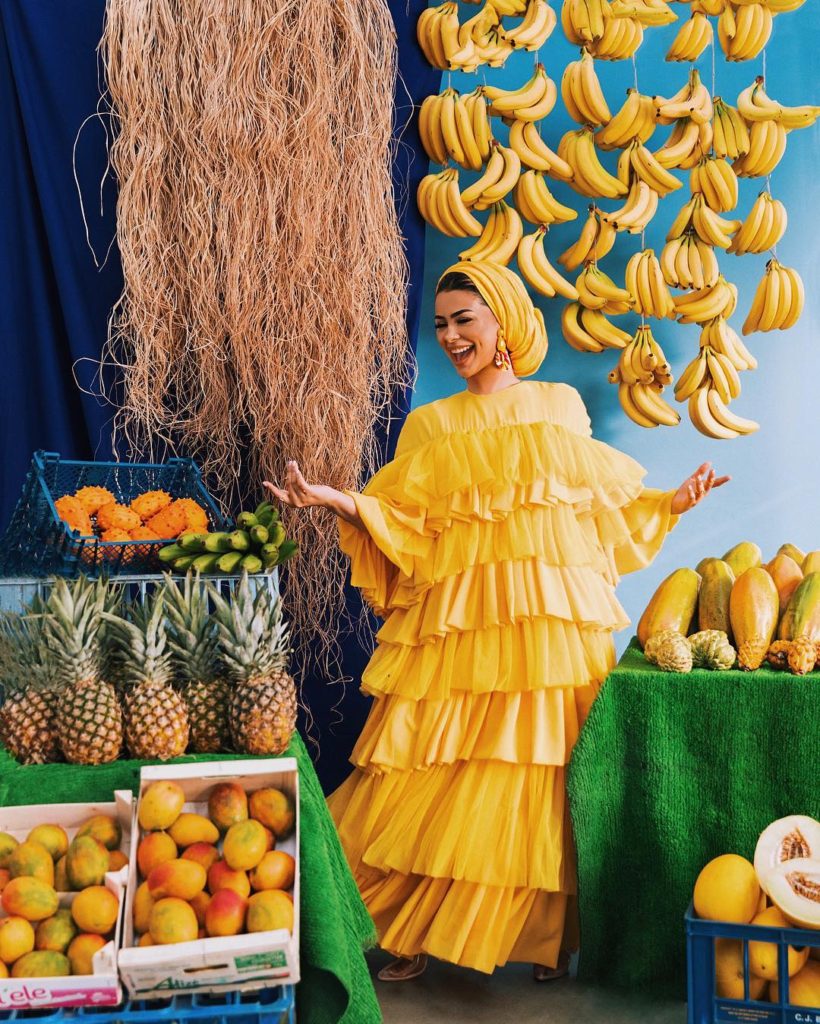 No introduction needed for the classic summer dress. So many endless possibilities of designs and colours you can start wearing in the spring and all through the summer. The comfy and soft summer dresses are not only pleasing on the eyes but also allow air circulation for even the worst heat waves.
Sets
This grab-and-go fashion hack will save you in the summer. Get a comfortable loose cotton set of your desired colour and pattern. This will be your summer go-to outfit when it's hot and you don't know what to wear, especially when skinny jeans aren't an option. It's effortless yet elegant. You don't have to think about matching and comfort, because it does the job for you.
Light Colours
Summer is all about wearing tropical colours and there's a science behind it! Not only is it festive like the weather, but it will keep you cooler since it reflects the sun. Wearing black or dark colours will absorb the sun which won't make you a happy camper. Give yourself circulation by wearing yellow, pink, white, and pastel colours. Save the dark plums, blues, and black for fall and winter.
Summer Hat
There's a misconception about veiled women not being able to wear summer hats. However, fashion has no rules. Rock the biggest straw hat and own it. It'll protect your eyes and head from the blazing sun while adding a statement to your outfit. Pair it with your favorite over-sized butterfly sunglasses and walk with Audrey Hepburn's elegance.
Silk
We're spotting '90s and early 2000's inspired silk skirts on every runway this year. Merged with polka dots, animal prints or simple creamy pastels, it's easily matched with a blouse, tee or sweater for summertime day and night outfits. The shiny garments are feminine and luxuriously soft. It's definitely the time to invest in high-quality silk items.
Kimono Cover Up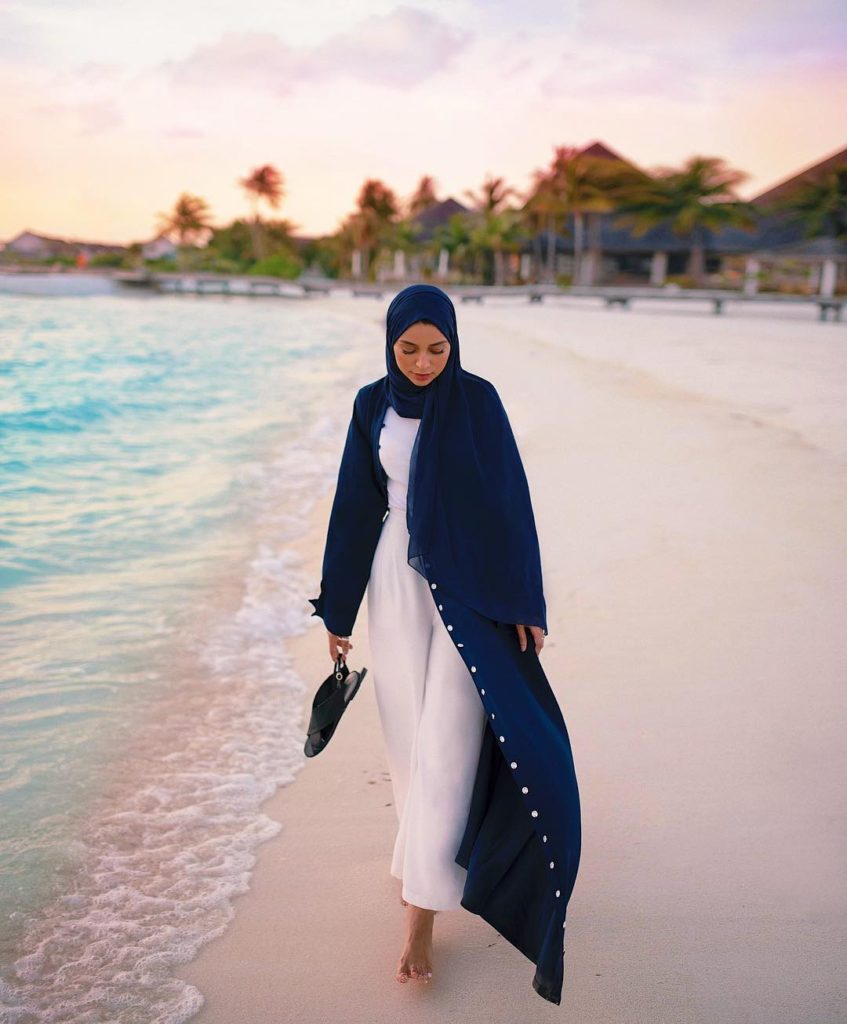 If you're wearing a simple dress or a plain outfit, dress it up with a vibrant beach kimono. This hack will take you everywhere beyond the pool and the beach. Depending on your taste, you can accessorize it with a belt to cinch the waist, espadrilles, or arm bangles. The flowy fabric will drift with the gentlest breeze making it a refreshing summer staple.
Turban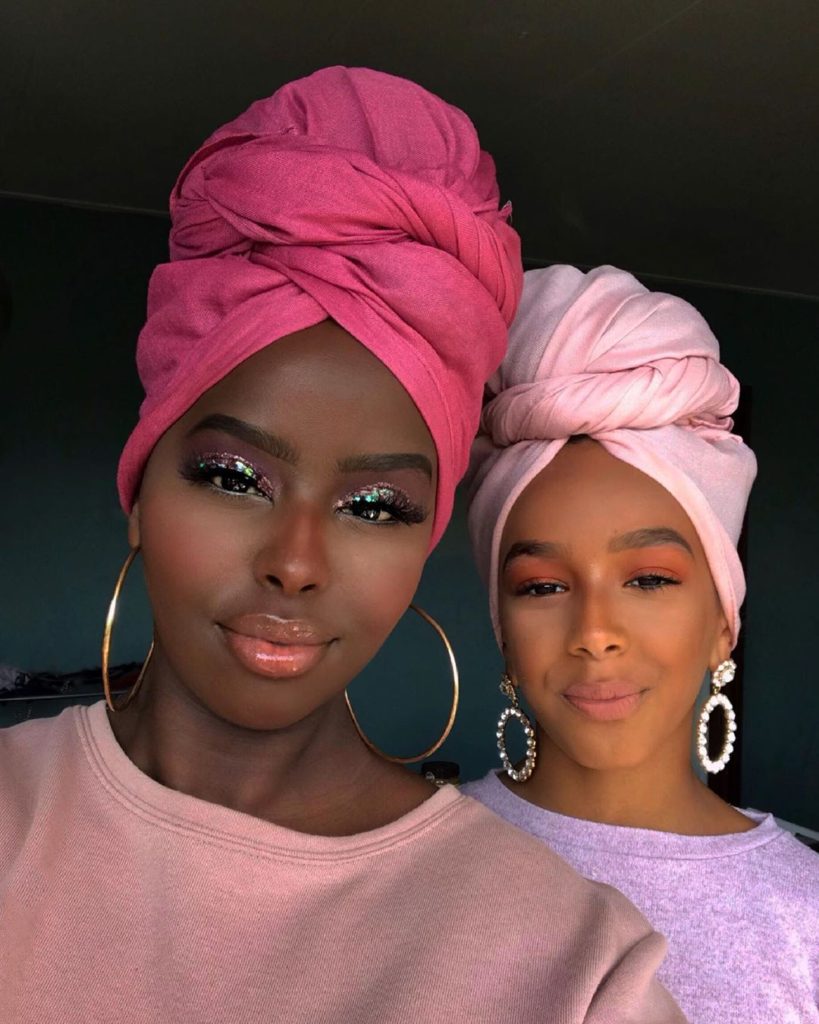 Turbans are a summer staple and have many benefits like tucking away the frizzy bad hair days and protecting your locks from damaging sun heat. They come in dozens of contrasting colors as well as prints making them a fashionable accessory beyond religious boundaries. The modern and light-weight hijab is your beach and heat friendly option. Allowing for the handsfree movements and nonrepetitive wrapping required of a traditional head wrap.