Under the lights of the ancient city of Diriyah, on Sunday, history was made as 28-year-old boxer Raged Al-Naimi became the first ever female Saudi athlete to make her boxing debut and defeat her opponent, Ghana's Perpetual Okaidah. Expectations were high as the entire nation was rooting for her and the athlete didn't disappoint showing off her potential as a future boxing champion.
Throughout the match, Al-Naimi made the ring her home, not giving her opponent a chance at victory by backing her up at every opportunity with an influx of quick-fire combinations. By the third round, Al-Naimi's excellent performance including her speed, footwork and relentless pressure proved too much for her opponent, ending the game with Al-Naimi as victor.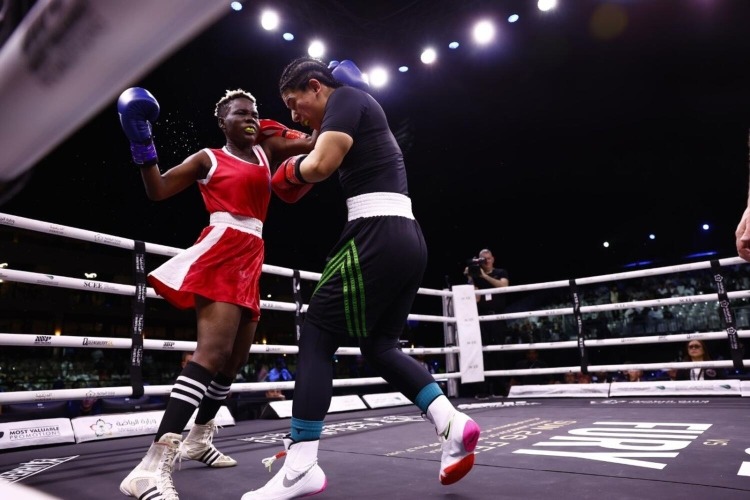 "It feels great. I'm very proud of myself. I want to thank the Ministry of Sports, the Saudi (Arabian) Boxing Federation led by Abdullah Al-Harbi, the Vice President Rasha Al-Khamis, my coaches and my sister, who is with me today," Al-Naimi proudly told Arab News.
When it comes to Al-Naimi's feat, it is considered among an ongoing growth of accomplishments pushing Saudi to becoming one of the fastest growing countries in the world of sport. With Al-Naimi's official launch as a female boxer, she acts as a source of inspiration for young girls and women all across the region to pursue boxing and achieve new milestones.