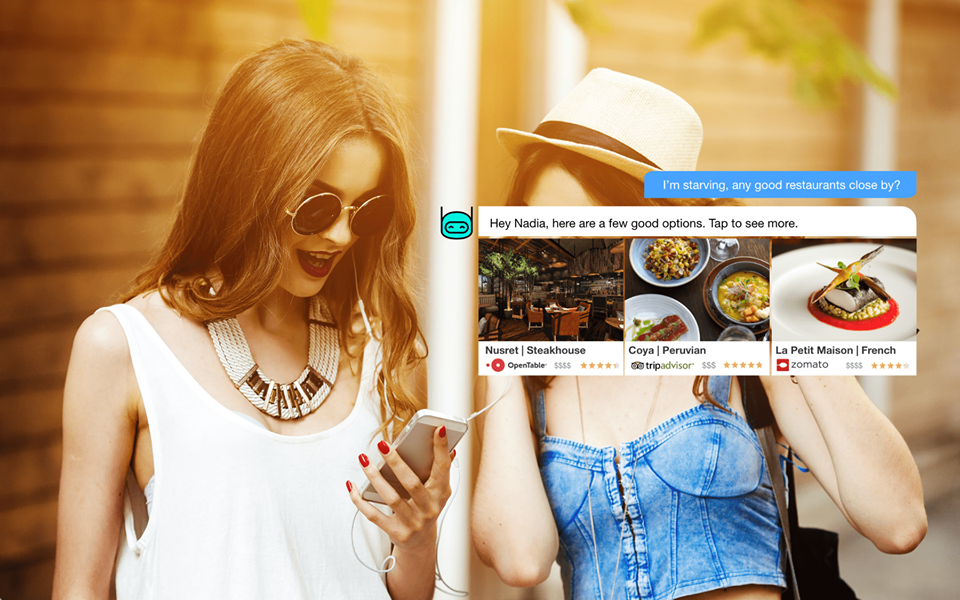 One of technology's frightening aspects is artificial intelligence. But what is artificial intelligence? Whenever someone mentions AI we automatically think of robots and computers ruling over humans and taking over the world (we have only Steven Spielberg to blame for that). One company in Dubai is trying to change that perception of AI; that company is Botler.
Botler is the first artificial intelligence startup in the MENA region. The company enables anyone who knows nothing about coding to still successfully build bots and deploy them on messaging channels, websites and mobile apps. Think wix.com but for chatbots. The chatbot technology is adapted by some of the world's top companies; including CNN, TechCrunch, eBay as well as banks and telecom companies. Botler hasn't been around for that long and it already has SOUQ.com, Step Conference and Rocket Internet under its belt of clients.
We got the opportunity to get up close and personal with the company's founder, Taymour Sabry, and the chance to understand the technology and know more about the startup.
Our services are available to any English speaking businesses, but our target is the MENA region and to introduce Arabic speaking chatbots. With 300 million Arabic speakers around the globe, it only makes sense to provide chatbots in Arabic for businesses that have an online following. The AI industry is non-existent in the region, and we feel the need to pioneer it and establish ourselves as a major global contributor. Considering how AI will reshape our not so far future.
I understand how some business owners can get skeptical at first and ask themselves why would they ever invest in the service. The very concept of a bot replacing the human element with the C2B transaction sounds ridiculous, except it isn't. Sabry explained to us why he thinks it shouldn't be a concern.
We definitely think that no matter the characteristics, everyone prefers a faster and more convenient way to resolve a problem. The demographics of our market are extremely favorable with the majority of the population under the age of 30, have access to a mobile device and are active on social media. On the other hand, our technology enables businesses to reduce costs, scale quicker, offer personalized recommendations and engage their customers where they spend most of their time; on social media and messaging.

If you look at traditional call centers, and the customer experience they provide. You press on 1 to choose a language, 2 to speak to a department, tell them your issue, they pause then divert you to the concerned individual to which you have to repeat your whole issue all over again. It's extremely frustrating and time consuming. With a bot, you simply send them a message on Facebook Messenger or choose the live chat button on their website and it will easily give relevant answers or instantly point you in the right direction.
The tricky part about these kind of new technologies is one thing; we are its guinea pigs. We're going to be first generation to try it, meaning we won't be familiar with its cons and backlash. A company that learned that the hard way was Microsoft. They created an AI bot on Twitter to sound like a teenage girl and help with their customer service, but it quickly turned into a racist bot and the company had to delete it. Sabry, however, is making sure Botler doesn't fall into this trap.
At Botler we use supervised learning algorithms that use our structured data, plus the data from the partners. We crowd-source the knowledge from our community of bot builders but we make sure that the new acquired knowledge is relevant. We do not rely on self-learning models that caused these outbreaks. Any of the content the bot will put forward has to be designed by the bot-builder.

We only focus on the bots ability to understand and gain knowledge and not the ability to respond. We present this knowledge to the bot-builder and its up to them to decide how they want the bot to respond.
WE SAID THIS: If you want to check a sample of their work in action, click here.